BACK TO NEWS
B$Z: Tune in Alert - World of X Games Presents Real Wake Driven by MasterCraft
Tune into World of X Games this Sunday, July 26 for the Real Wake Driven by MasterCraft show at 4 p.m. ET/2 p.m. PT on ABC.

This weekend's World of X Games will air the first-ever Real Wake Driven by MasterCraft video competition during a one-hour show produced by Alliance Multimedia. The competition will showcase some of the biggest names in wakeboarding today reconnecting the sport with X Games for the first time since 2005.

Sunday's show will feature the top six video segments, behind-the-scenes footage and athlete interviews. Among the world-class wakeboarders invited to compete are Harley Clifford, Raph Derome, Chris "Shredtown" Abadie, Aaron Rathy, Rusty Malinoski, Shota Tezuka, Daniel Grant and Mike Dowdy. The athletes and filmers themselves selected the top three videos to be awarded gold, silver and bronze X Games medals along with cash prizes.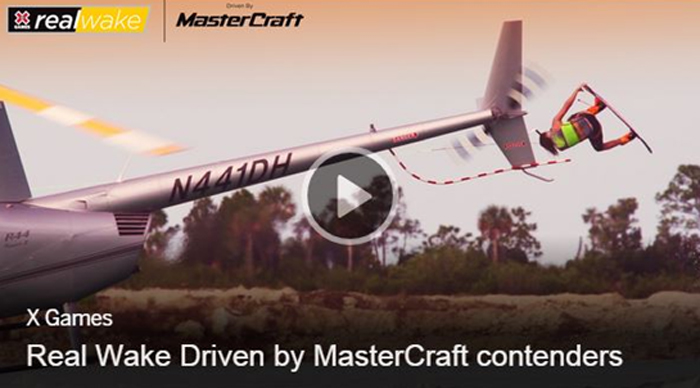 World of X Games will air the first-ever X Games video wakeboarding competition, Real Wake Driven by MasterCraft on Sunday July 26 on ABC. Photo: XGames.com

The World of X Games is a weekly program on ABC and ESPN platforms, which features a variety of X Games and athlete-focused content. For the most updated schedule and information on World of X Games, go to www.xgames.com. Check local listings for additional details.

---