BACK TO NEWS
NextUP Powered by Group Y: Tommy Campagne
TOMMY CAMPAGNE OVERVIEW
A passionate omni-channel brand marketer with over 13 years of experience in multiple industries, leading cross-channel teams of various sizes and experience levels. Over the course of my career I have focused on CRM to inform my marketing decisions to drive brand awareness, customer loyalty and customer acquisition. I am a specialist in targeting millennials through strategic partnerships via: brands, entertainment, music, sports teams and athletes. I've created and managed large scale, multifaceted start-up divisions in action sports to organically target and collect data on the millennial market segments while maximizing budgets to identify the best trends and mediums (digital, social media, e-blasts, print, television, ooh, merchandising, product placement, events, sponsorships, strategic partnerships and brand ambassadors) to drive brand consideration, engagement and revenue.
WHAT IS YOUR CURRENT OCCUPATION?
Over the last 5 months I have been helping a few small companies "Re-Energize" their marketing through some fresh perspective. In addition I have signed on to handle some business development responsibilities for Frankly, Inc., a tech company that has developed a white label mobile and desktop messaging/chat solution. I believe this is the future of CRM and the gateway to authentic loyalty amongst social communities. I have also been helping my friends seek out some new clients over at Related Grey, a multi-faceted design agency that specializes in 3D Modeling & Animation, CG Compositing and Video Production.
WHAT TYPE OF POSITION ARE YOU PURSUING?
I am currently looking for a full-time role preferably in Orange County at the Director or VP Marketing level.
HOW IS THE JOB SEARCH GOING?
The job search has been very complex and I have often times referred to it as a complicated game of chess. Many companies, hiring managers and internal recruiters have a specific vision of what they are looking for and if you don't fit that perfectly you will be passed over. I have been fortunate to have a strong network of past colleagues and partners that have helped me get my foot in the door with many lifestyle brands and advertising agencies.
WHAT DO YOU WANT THE WORLD TO KNOW ABOUT YOUR SEARCH?
I am confident that there is a brand or company out there looking for a candidate like me. A brand or company that does not see me as over-qualified due to my experience working within 3 different industries: Advertising, Technology and Lifestyle Footwear. I have been able to reflect on my past to prepare for my future. As the late and great Steve Jobs once said, "The only way to do great work is to love what you do. If you haven't found it yet, keep looking. Don't settle." I look forward to helping a brand or company that is ready to challenge their future, but for now I will continue to embrace the journey.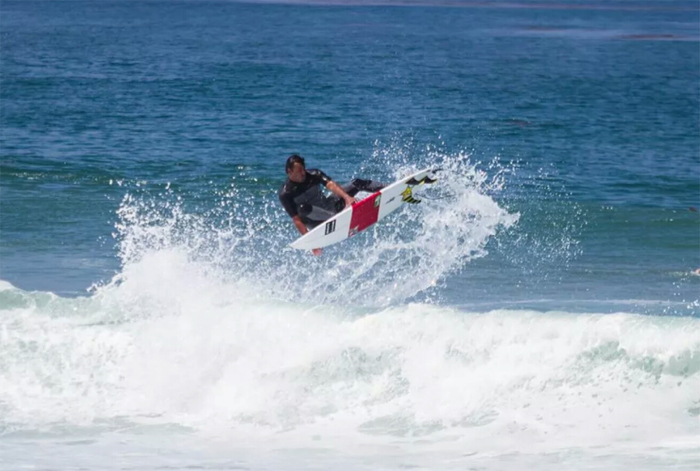 WHAT ARE SOME OF YOUR STRENGTHS?
I am a Leader focused on building authentic cross-channel partnerships to implement strategies developed to deliver against agreed upon KPIs. I am a Business Professional with over 13 years of career experience targeting: Youth, Teens, Tweens and Young Adults through integrated marketing strategies. I am a Global Marketer focused on building customer profiles to strategically inform, develop, implement and track the success of brand marketing, seasonal marketing campaigns, experiential events, brand ambassadors, products and trends. I am a Specialist in brand engagement converting customers into enthusiasts resulting in authentic "Word of Mouth" advocacy.
WHAT IS YOUR DREAM JOB?
My dream job is to work for a brand or company that has challenges and is looking for solutions. A brand or company that is looking to add new leaders within their organization focused on re-energizing the team. A brand or company that needs help and that is open to new ideas.
WHAT HAVE YOU LEARNED DURING YOUR JOB SEARCH PROCESS?
You have to have thick skin. No matter how many doors open and close on you, never give up. To remind yourself that your struggle is temporary and to show gratitude for every contact you make with a recruiter or hiring manager. To appreciate that your family and friends are thinking about you and hoping that soon this challenging chapter in your life will be over.
HOW ARE YOU GOING TO CELEBRATE WHEN YOU LAND YOUR NEXT GIG?
I will first inform my family and friends that I have accepted a position with the greatest company in the world through Social Media. I will call and thank the handful of people that helped me along the way. And once I am done with that, I will hug my wife and kids and say that it is time to begin our next chapter.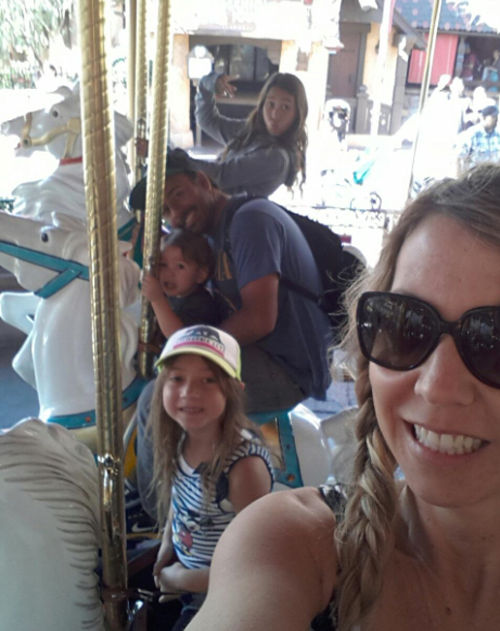 If you would like to check out more of what Tommy does, check him out on LinkedIn.
---