BACK TO NEWS
B$Z: World of X Games Presents WSL Stop No. 6 J-Bay Open Saturday, August 1 on ABC
This weekend's World of X Games will highlight the dramatic shark attack seen around the world during the final heat between three-time world surfing champion Mick Fanning and fellow Australian and 2014 Billabong Pipe Masters winner, Julian Wilson. The attack happened during stop number six on the 2015 Men's Samsung Galaxy Championship Tour, the J-Bay Open in Jeffrey's Bay, South Africa on July 19.

Just four minutes into the showdown, Fanning was pulled from his board by a Great White Shark and narrowly escaped a life and death situation by punching the shark as it tried to pull him underwater by his board leash. Just 60-feet away, 26-year old Wilson, furiously paddled toward the scene in a desperate attempt to help Fanning.

"I was just sitting there and I felt something grab or get stuck in my leg rope and I instantly just jumped away," Fanning said. "It just kept coming at my board and I was kicking and screaming. I just saw fins, I didn't see any teeth. I was waiting for the teeth to come at me as I was swimming. I punched it in the back. I'm totally fine, I've got nothing wrong with me. There's a small depression in my board and my leg rope got bitten and I'm totally tripping out."

Other featured athletes on the show will include Joel Parkinson, Jordy Smith, Matt "Wilko" Wilkinson insights and features along with action from Kelly Slater, Adriano de Souza, Gabriel Medina and more.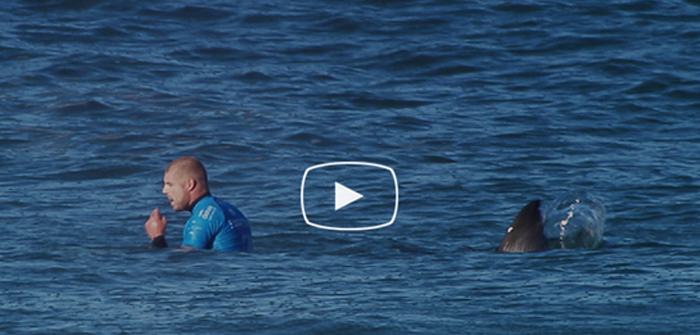 World of X Games: Mick Fanning moments before the shark attack seen around the world during the finals of the J-Bay Open on July 19, 2015.

The World of X Games is a weekly program on ABC and ESPN platforms, which features a variety of X Games and athlete-focused content. For the most updated schedule and information on World of X Games, go to www.xgames.com. Check local listings for additional details.

---