BACK TO NEWS
EMP: Outdoor Research Hires Brand-focused Leader Erika Canfield as Director of Marketing
Adding marketing department leadership with extensive experience in brand development and creative direction, Outdoor Research, the Seattle-based manufacturer of outstanding outdoor apparel and accessories, this month hired Erika Canfield as Director of Marketing. Canfield begins her job this week, just ahead of Outdoor Retailer.
In her new role, Canfield will focus on continuing to differentiate Outdoor Research in the marketplace, and on bringing a strong brand-driven perspective to the company's leadership team.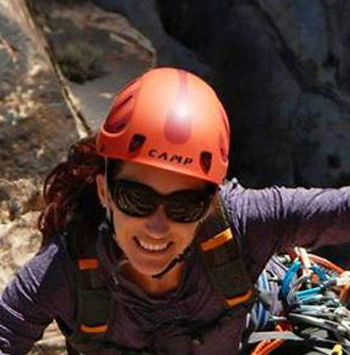 "Erika's track record shows someone who thrives on being creative, someone who has successfully built strong, collaborative marketing teams, and someone who can ultimately help move the needle for passion-driven brands," said Jordan Wand, Vice President of Product and Marketing. "With her education and career work in graphic design, and her proven strengths in team leadership, brand development and strategic thinking, she's the perfect fit to lead our growing marketing team."
Canfield moves to Outdoor Research from Pacific Market International, where she has worked for the last 10 years. There she led a team supporting a wide range of creative services across PMI's two heritage brands, Stanley and Aladdin, as well as for its specialty coffee business unit. At PMI, Canfield was the Creative Development Director. Prior to that, she also worked as Visual Communications Manager, and held several graphic design posts.
Canfield is also an avid rock climber, all-around outdoorsperson, and serves on the board of the Seattle chapter of the American Institute of Graphic Arts, which Wand said makes her a great fit for Outdoor Research's culture.
"Over the last decade, I've been impressed with how the team at Outdoor Research has taken a great brand to a new level in terms of product, innovation and brand personality," Canfield said. "I'm excited for the opportunity to build on that, and to help people continue to discover what uniquely distinguishes the OR brand in the marketplace."
---