Back to News
Fix Binding Co. - Interview with Jason Broz
August 3, 2015
Jason Broz is a snowboard industry veteran. A veteran snowboard manufacturer with two decades of experience, Jason is moving from board manufacturing and venturing into the world its counterpart, snowboard bindings. Teaming up with binding guru Daniel Mau for the project, together they are launching Fix Bindings globally to be available for consumers in September 2015. We caught up with Jason to talk about his background, the partnership with Daniel and supply chain/distribution channels.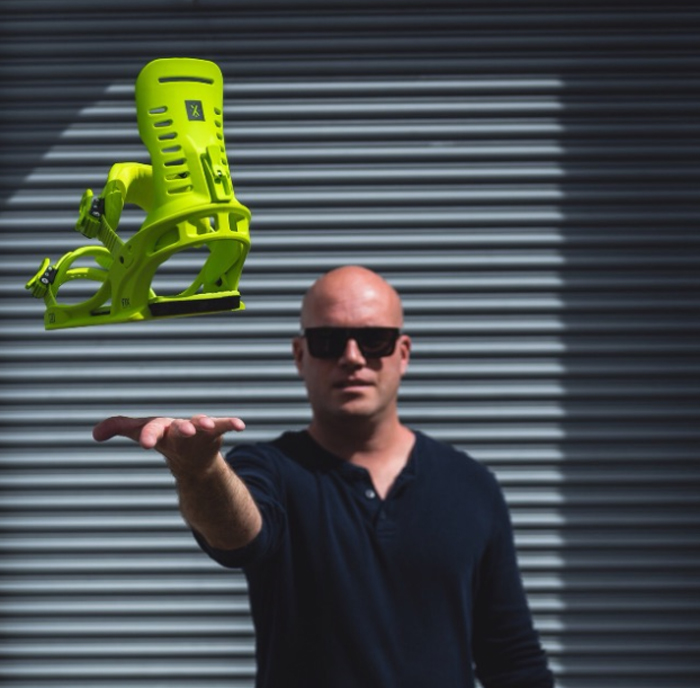 What made you decide to make the switch from working with snowboards to bindings?
Well, I've been in snowboard manufacturing for over 20 years now and that will always be a big part of my life and career (it would feel horribly wrong if it wasn't), but I saw bindings as more of an opportunity. For the life of me I couldn't understand why there wasn't a brand that produced a really good, simple binding at a price that people could afford. A brand that wouldn't focus on reinventing the wheel, but rather focus on building a binding that doesn't break; a binding so strong it would surpass all of it's competitors in breakage tests, yet be light-weight and comfortable. When I met binding guru, Daniel Mau and he told me that he needed help with starting a new binding company, everything clicked.
What has been the most exciting part of the transition so far?
It's very cliché, but I just love the new challenge. Every time I'm working on FIX I feel so much excitement and stoke; similar to how I felt building boards back in the 90's. I am a product tech nerd, so I love learning about new processes, materials, talking to engineers and team riders, right down to dealing with the factories that produce the product.
Prior to working for Endeavor Snowboards I was a business owner for many years, so getting back to building my own brand is such a blast. It's something that I'm really passionate about.
What have you been able to take away from your previous roles with Clyde Snowboards and Endeavor Snowboards to help you build Fix Bindings?
Running Clyde taught me how to take a product and business from concept to launch and for many years I wore every hat at the company. Getting it to the point where I could sell the business and move on to the next challenge was extremely rewarding but after it was gone I realized how much I missed doing everything my way. I'm not a control freak, but I don't think I was meant to just be a worker bee; all I can think about when I'm in that kind of a position are cool ideas for businesses and how gratifying they would be to make successful. I come from a family of entrepreneurs so I've been surrounded by business ownership my entire life.
Working at Endeavor was an amazing experience as I learned a lot about OEM manufacturing, producing products overseas and everything right down to how to conduct international business. Pricing negotiations, troubleshooting, you name it. At one point Endeavor had a binding program and we even worked on developing a custom binding which was eventually cancelled for a variety of reasons, but ultimately I learned a lot about the suppliers, the design, what works and what doesn't, so it was a great experience.
How did you connect with Daniel Mau and what made him the right person to partner with for Fix Bindings?
Daniel is one of those guys that has been behind the curtain for many, many years in snowboarding. If you've been riding since the 90's there's a good chance that you've at least seen or possibly ridden either snowboards or bindings that he's produced or engineered. He's heavily involved in the Chinese snowboard scene (even though he's actually Taiwanese) and has been integral in developing the Chinese Olympic Snowboard Team. That's not to mention that he's a very smart guy and very good at what he does. When I left Endeavor we just got talking and he said that he wanted to do his own brand of bindings and he showed me an early prototype that wasn't quite right, so we threw out that design and got working on version 2.0 and the rest was history. The bottom line is that I have a ton of respect for Dan and there's nobody in the industry I would rather partner with on this brand.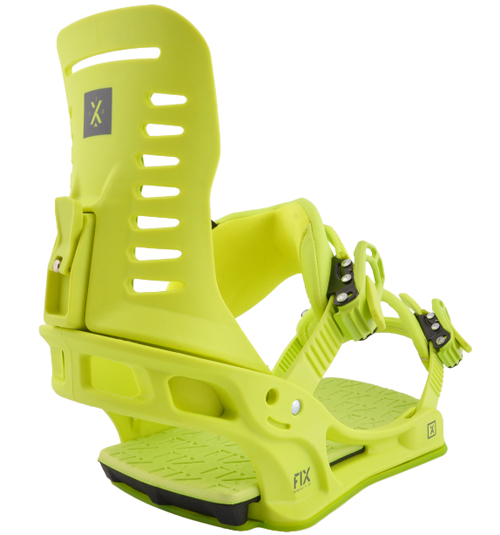 What is the biggest challenge in launching a brand globally?
For me it was finding an investor that not only had the capital, but was also a good fit for the company; someone I got along with on a personal level and offered excellent mentorship. Selling equity to raise capital is one thing, but having a business partner that will give you the tools you need to take your company to the next level is another. Finding that right person was a challenge, but now that I have him, I feel like I can take the brand where I want it to go.
Other challenges came in the form of just being a bit of a rookie when it comes to selling a product globally; the things they don't teach you in business school. I had a situation where I gave up the opportunity to work with a great distributor in favor of someone who ended up over-promising and WAY under delivering. I went with them because of a loyalty to friendship, when I should have been doing what was best for the company. Learning to trust your gut is key.
What type of sales and distribution strategy have you implemented to ensure a smooth global launch?
Right now Fix is launching in 20 countries and we have some amazing distribution partners that are working hard to grow the brand. North American sales and distribution is all done in-house with our team of reps across Canada and the US. Australia and New Zealand already have their product and so far they're experiencing excellent sell-through so I couldn't be happier.
Moving forward we will be increasing our tradeshow presence to support the reps and distributors, and to continue to build brand awareness.
Why was it important for you to use your own supply chain rather than using a binding factory?
From the very beginning it was my mandate to retail these bindings at a very good price, something that would be impossible to do if I used a snowboard binding manufacturing company due to their mark-up. Also, the quality of parts that I was experiencing from some factories is what I would consider sub-par, so there was never any real question of which way I wanted to do it. It just so happens that Daniel knows all of the independent suppliers, he speaks the language and most importantly he is there on the ground, all the time to monitor production and QC and to conduct lab tests. By using specialist suppliers for each component of the binding, we are able to control both quality and pricing which is key. Word is getting out because we have been approached by several other binding brands interested in our product and our approach to production.
What is the most unique quality of the bindings?
For me it's the strength. I have had enough day-ending binding breakages in my 26 years riding to know that I wouldn't wish that on anyone. With that understanding came a lot of passion to do this right and make these bindings extremely strong, yet very light and I believe we've accomplished that.
Secondly, there is a binding called the X Lock that allows you to switch your bindings from board to board in seconds without the use of a single tool. It's a great system for the quiver guy with multiple boards, or for demo fleets.
How many models are in the initial line?
Right now there are 3 models in the line. The Truce is a unisex freestyle binding, the January is a Women's specific freestyle binding and the X Lock is the model that features our unique mounting system.
When can consumers buy the bindings?
The bindings will be on store shelves in September of this year.
---