Back to News
Group Y Presents: Roxy Surf Team Winetenders at SeaLegs Wine Bar
August 4, 2015
In celebration of the Vans US Open of Surfing in Huntington Beach, California, Group Y hosted its annual celebrity Winetender Week at SeaLegs Wine Bar. Each day featured pro surfers, skateboarders, and others from the action sports industry as they gathered behind the bar at SeaLegs to serve up wine, beer, and even some cocktails during the week-long celebration. Our winetenders were the ladies of the Roxy surf team joined by former world champion surfer Lisa Anderson.
Aside from serving delicious drinks, the ladies of Roxy took pictures with and chatted with their fans. The entire Roxy team was super humble, kind, and nothing short of awesome! Check out our photo recap from the event: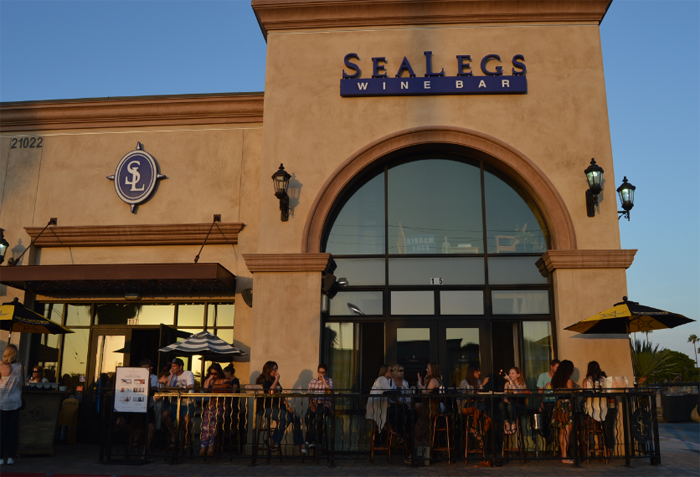 SeaLegs Wine Bar in Huntington Beach, CA hosted the event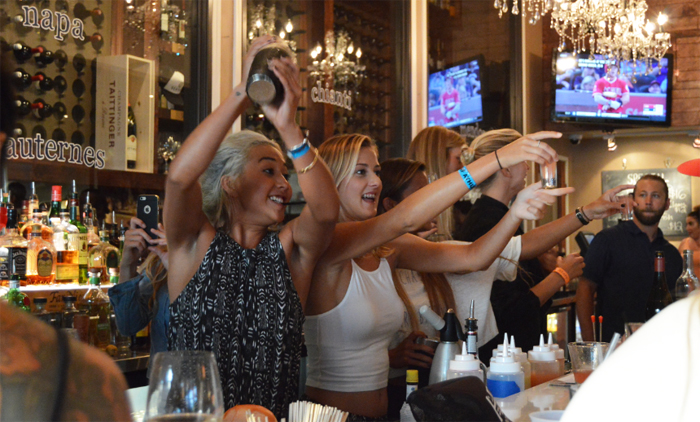 Guest winetenders Kelia Moniz, Chelsea Tuach, and the rest of the Roxy surf clan.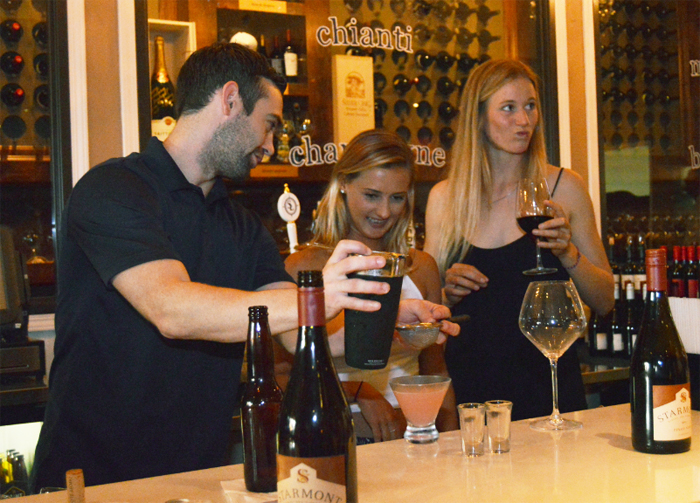 Chelsea Tauch and Bianca Buttendag learning the tricks of the trade from one of the awesome SeaLegs bartenders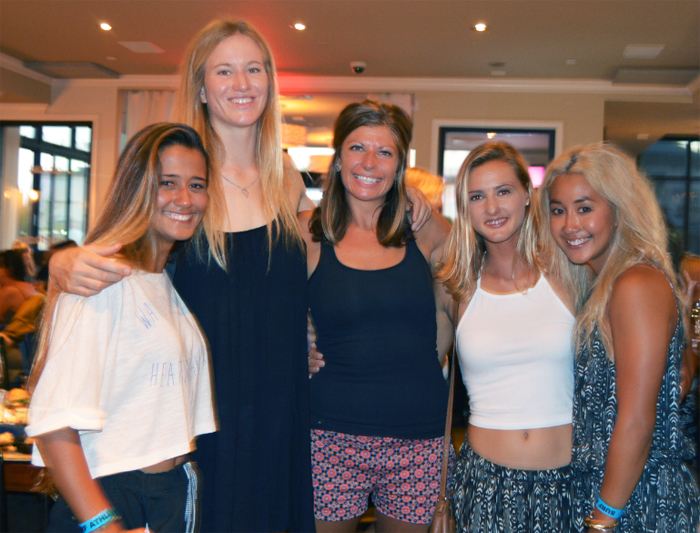 Malakye's Ashlee Stater (center) with the Roxy surfer guests of honor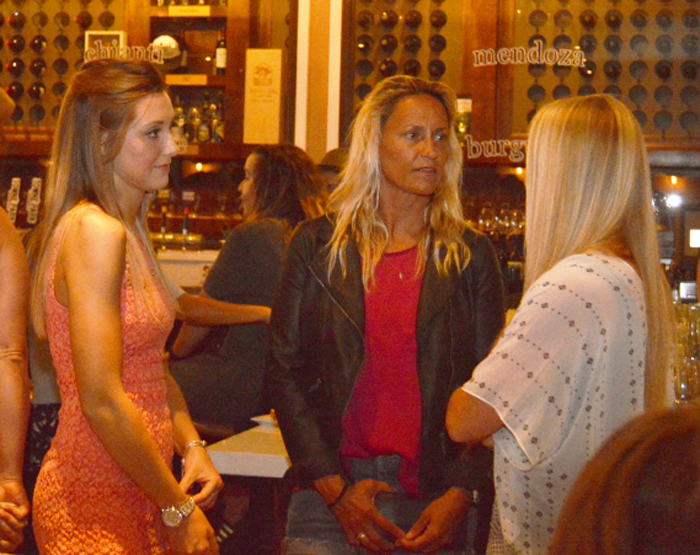 Legendary Roxy surfer Lisa Anderson with fans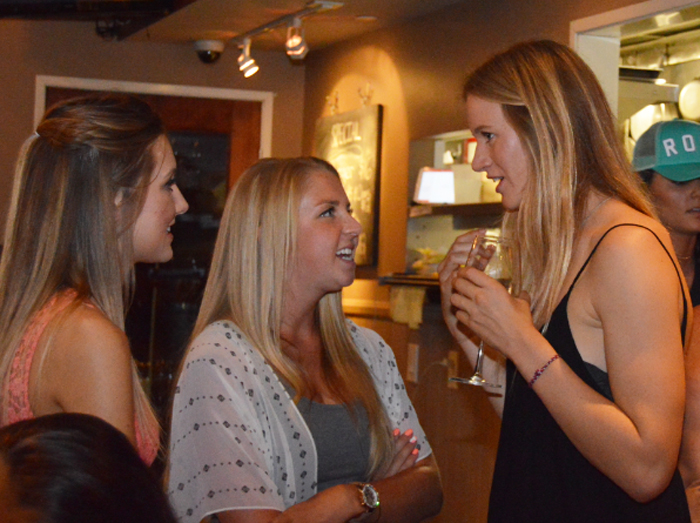 Bianca Buttendag talking with fans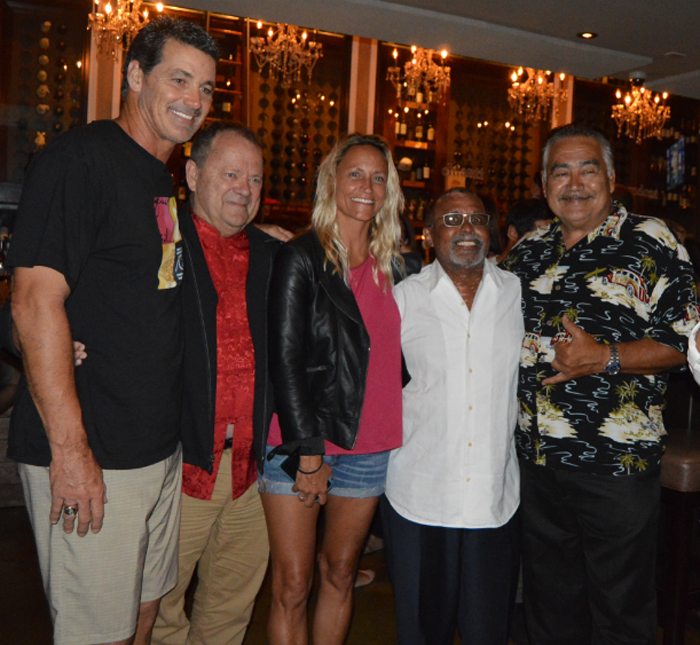 ---