Back to News
PHOTO RECAP: Outdoor Retailer Summer Market 2015 - Part Two
August 12, 2015
Tradeshows are always full of the coolest products and it was no different at the Outdoor Retailer Summer Market 2015! In fact, we had so much fun looking at all the upcoming apparel, gadgets, and gear, we couldn't fit it all on one page! Here is part two of our recap from the show, featuring a person from the company showing off their favorite products.
Check it out and take a look at Part One here!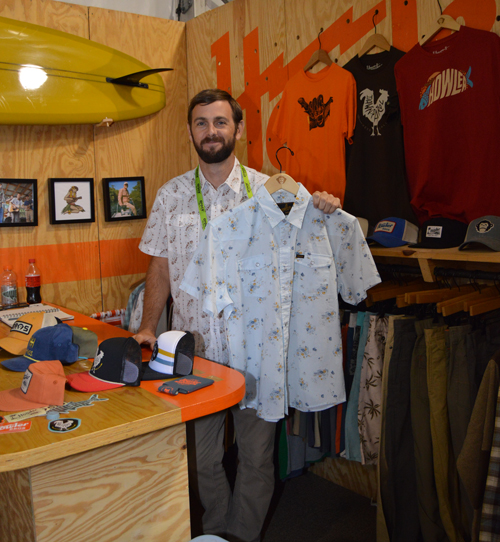 Howler Bros Founder Chase Heard with his favorite shirt, the H Bar B Shirt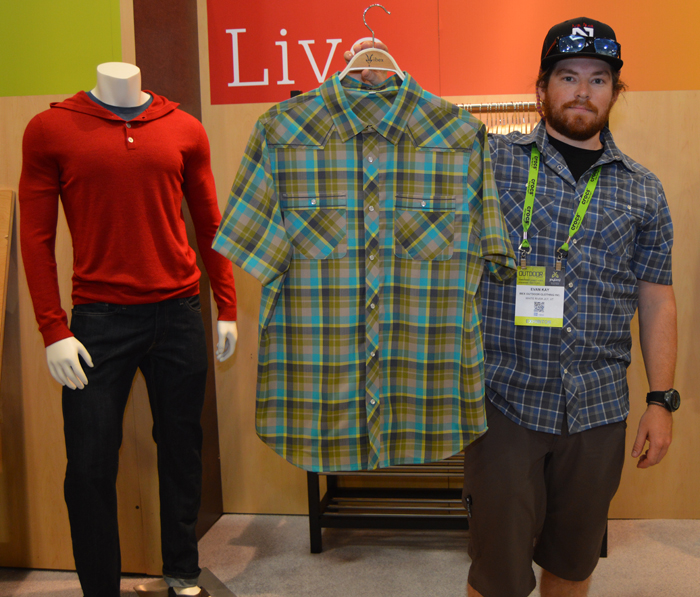 Evan Kay, Video and Social Media Manager at ibex with the Jackson Shirt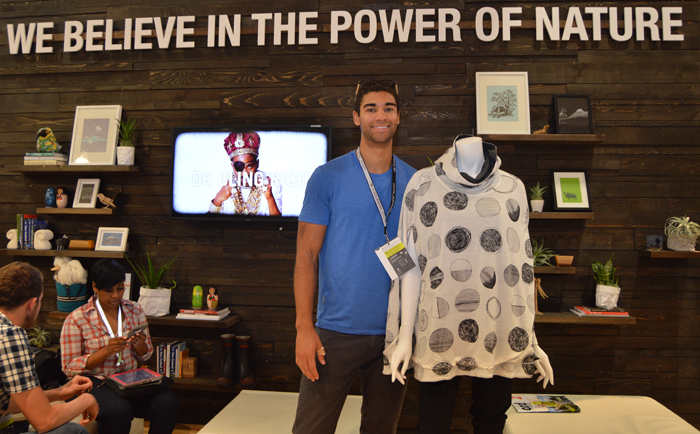 Marcus Lathon from Icebreaker with the Lina Cape - Radius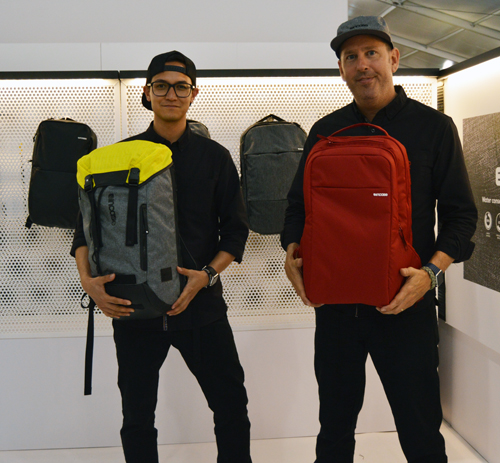 Left to Right: Incase big dogs Moses Aipa, VP of Brand + Creative with the Halo Courier Backpack and Tony Held, CEO with the Incase Icon Pack in Red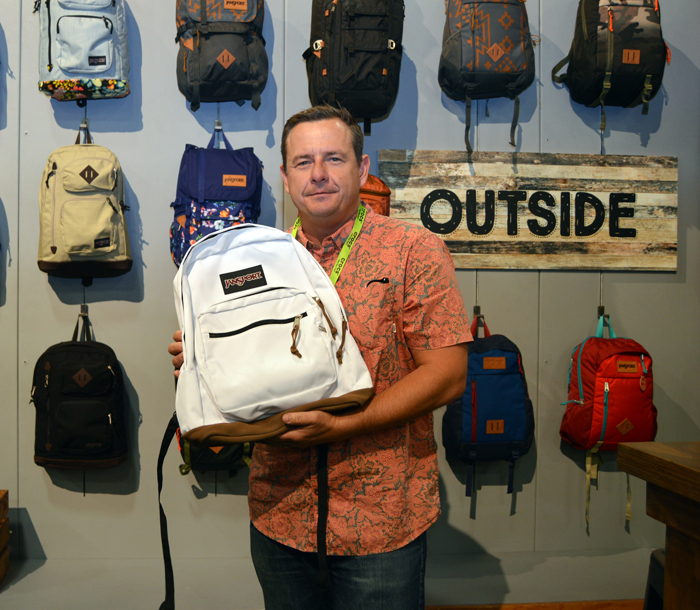 JanSport Sales Operations Manager Lance Wiser with The Right Pack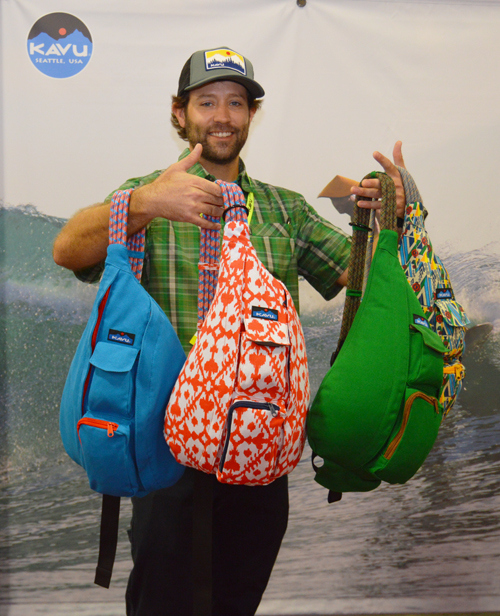 Kavu Sales guy Ryan Walsh with the Rope Bags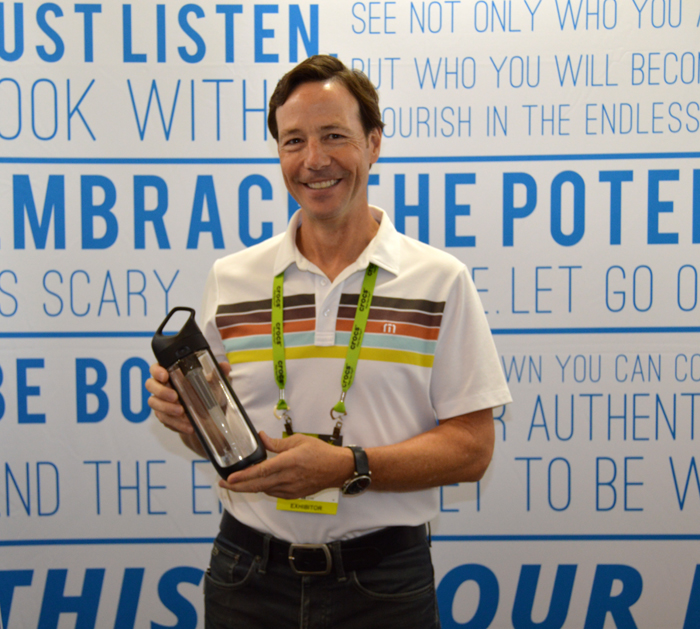 David Lever, Vice President of Sales at Kor with the Nava bottle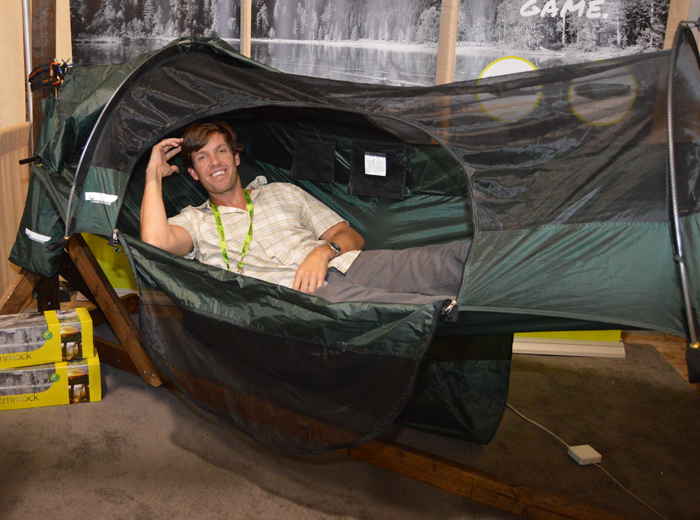 Owner Wes Johnson hangin' out in the Lawson Hammock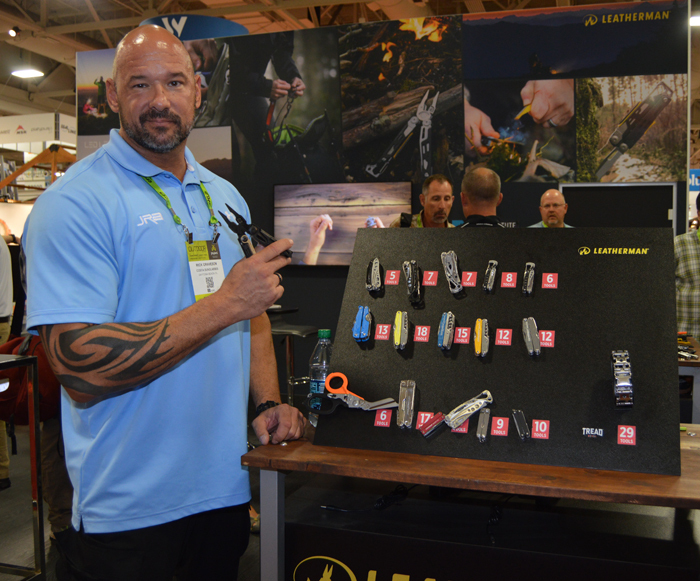 Rick Gravesen, Sales Rep for Leatherman with the M.U.T. (Military Utility Tool)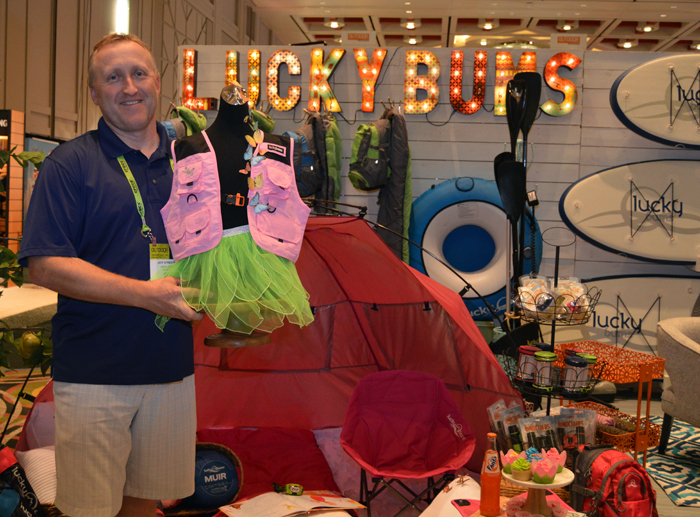 Lucky Bums Founder/CEO Jeff Streeter with the Adventure Vest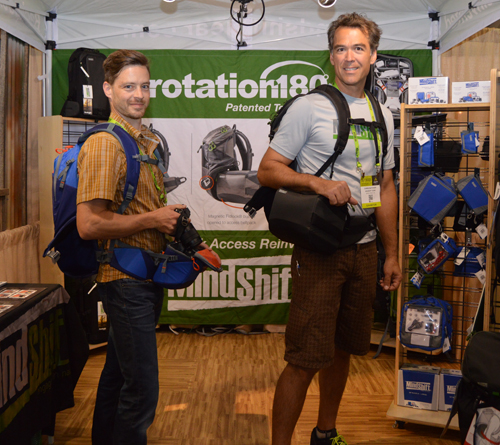 Left to Right: MindShift Product Designer Jon Hanssen wearing The Trail bag and National Sales Director Chris Butcher with The Horizon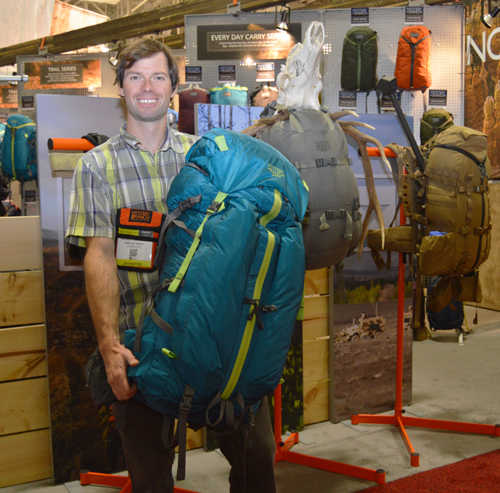 Mystery Ranch "Mystic" Pack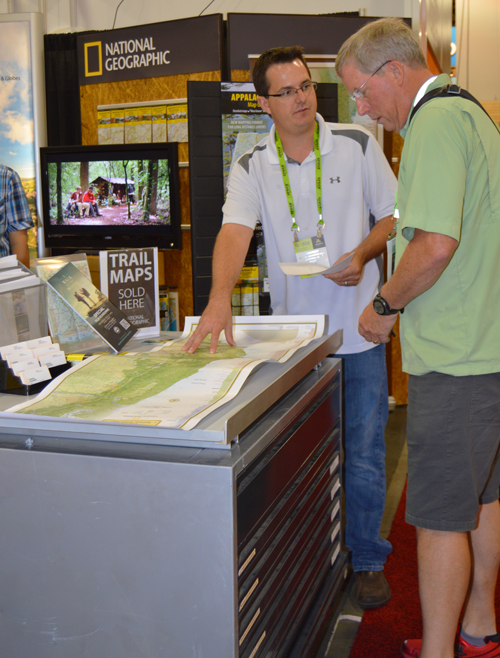 Jason Kemp, National Geographic Central Sales Manager showing off the PCT Wall Map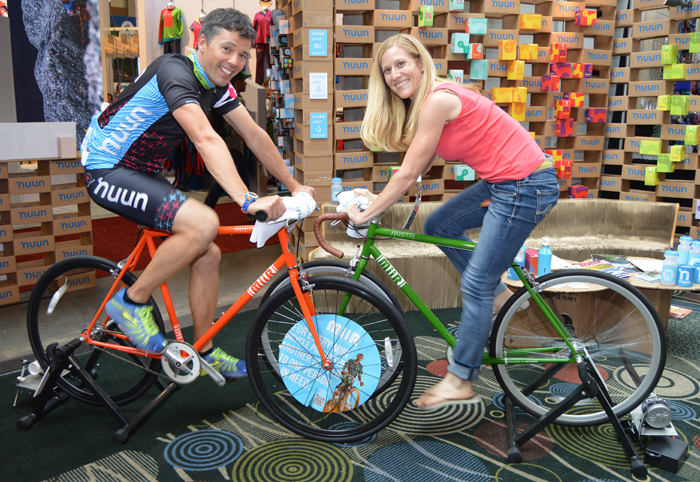 Nuun President Kevin Rutherford with Kelly Bader of Malakye.com pedaling to keep the Nuun booth powered up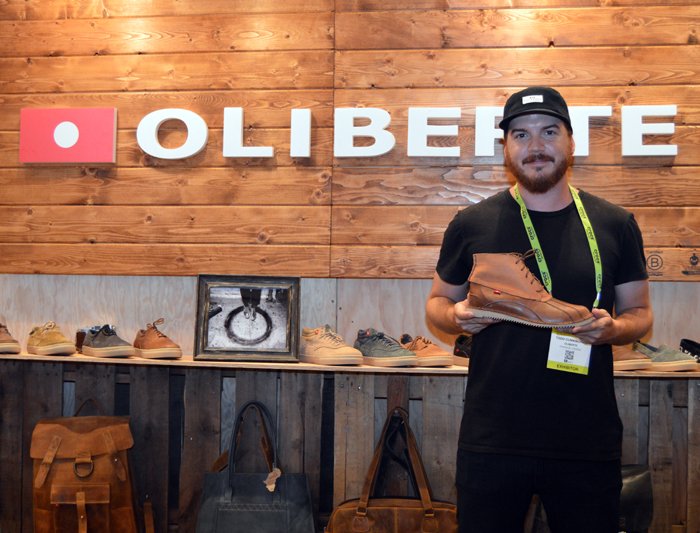 Todd at Oliberte with the Kuko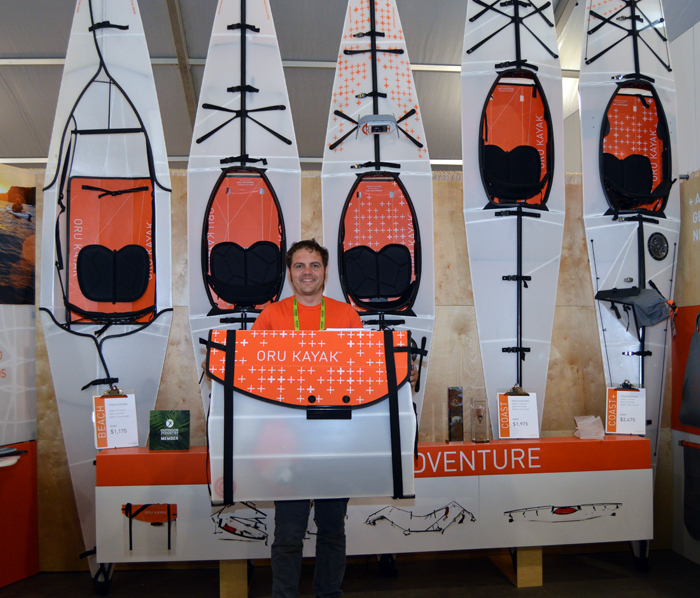 Oru Kayak Founder and CDO Anton Willis with the Coast + Kayak (hint: it's folded up!)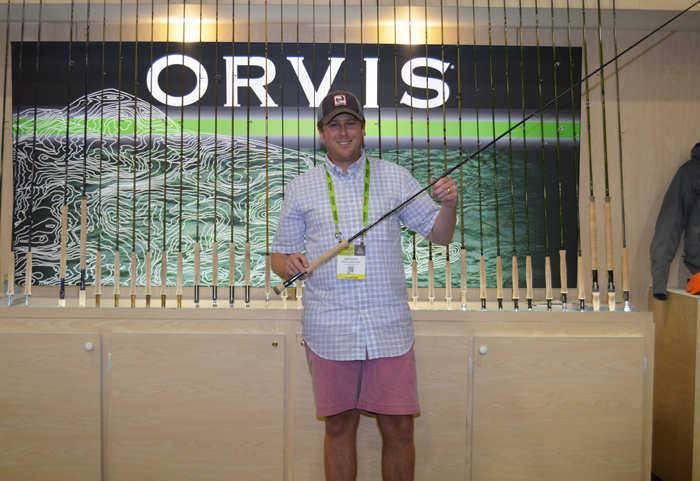 Ben Austin, SE Regional Business Manager at Orvis with the Helios 2 9 foot 8 wt 4 piece Tip Flex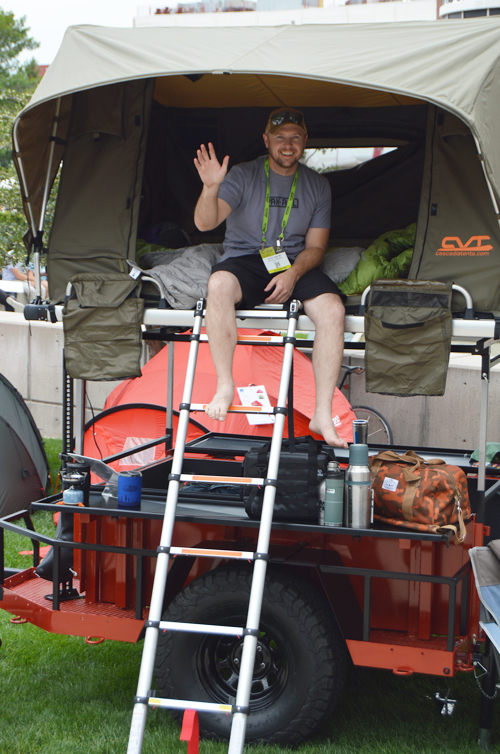 Chillin' with Pak-All Trailers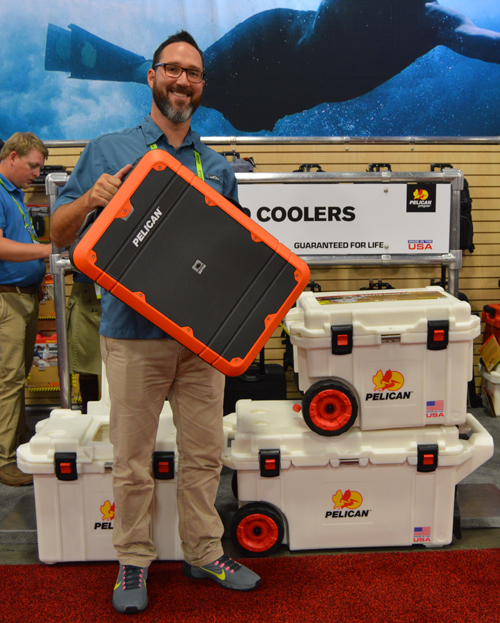 Pelican Director of Product Management, Jeff Diamond, with the Pelican Pro Gear Elite Luggage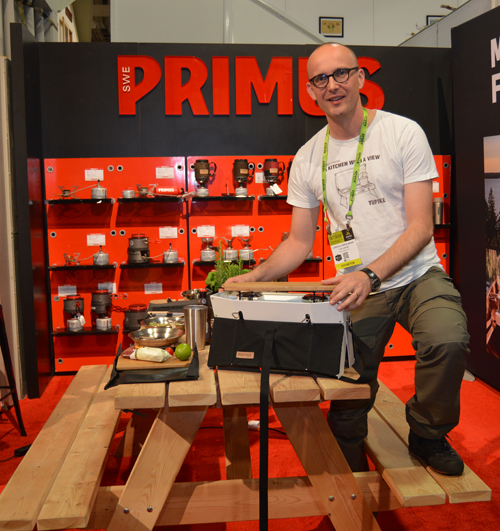 Lars-Ola Brolinson, President and CEO at Primus with the Onja Stove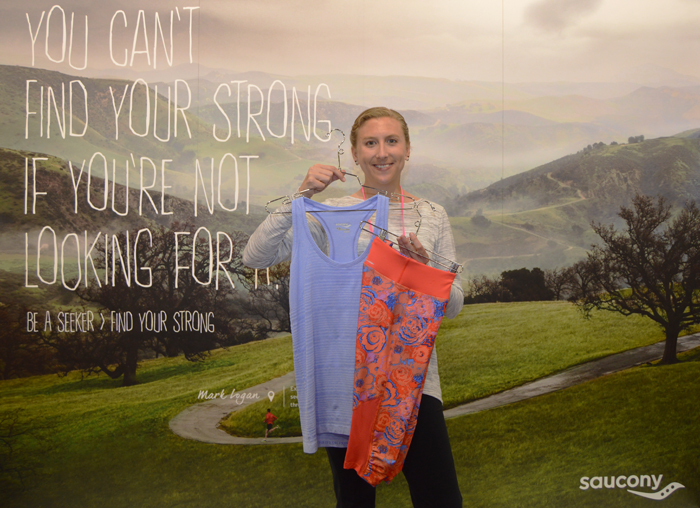 Saucony Trade Marketing Manager Pamela Kiernan with the Dash Seamless Tank and Mini Scoot Capri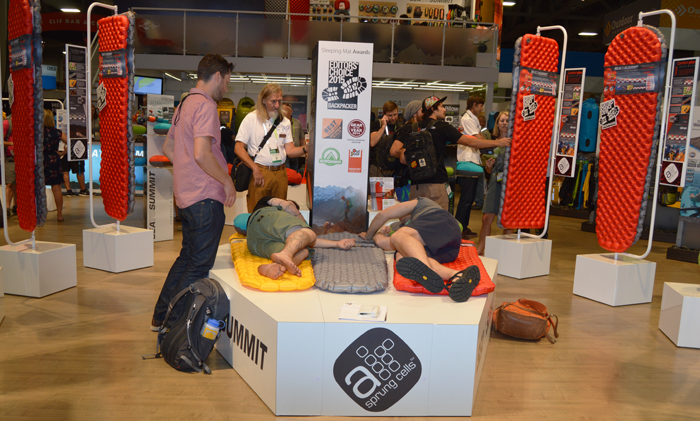 Taking a break with Sea to Summit with its Ulta Light, Comfort Plus, Comfort Series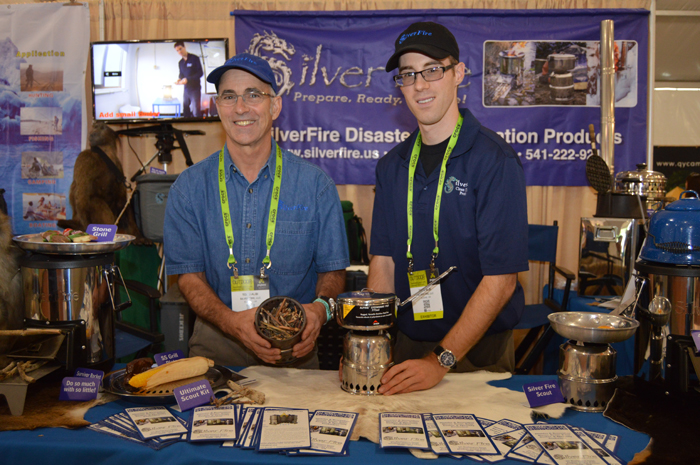 Father and son team Todd and Colin of Silver Fire with the Scout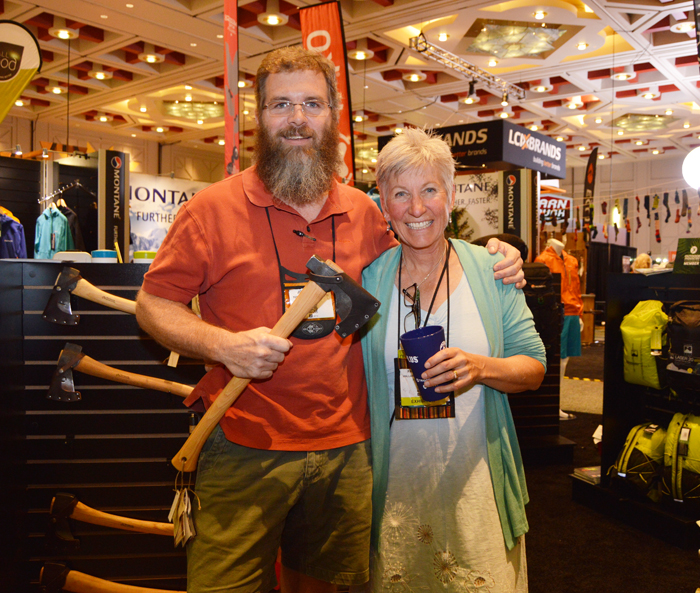 John Stephens, Marketing and Inside Sales for SportHansa with the Wetterlings Bushman Axe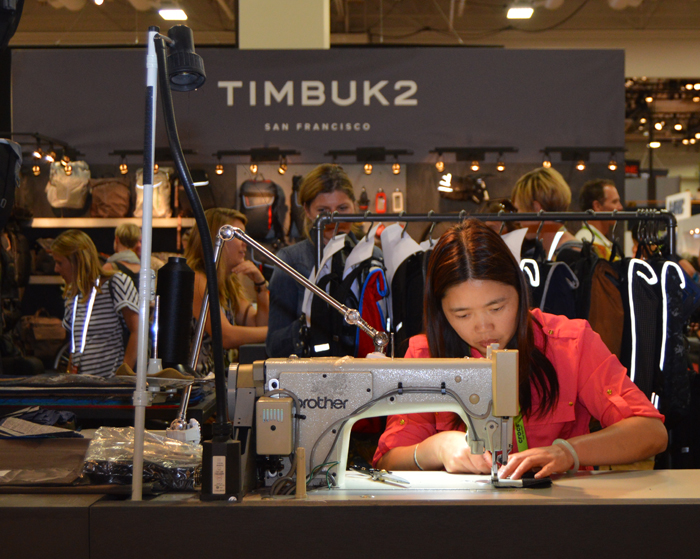 Tradeshows don't stop Timbuk2 from delivering its custom bags!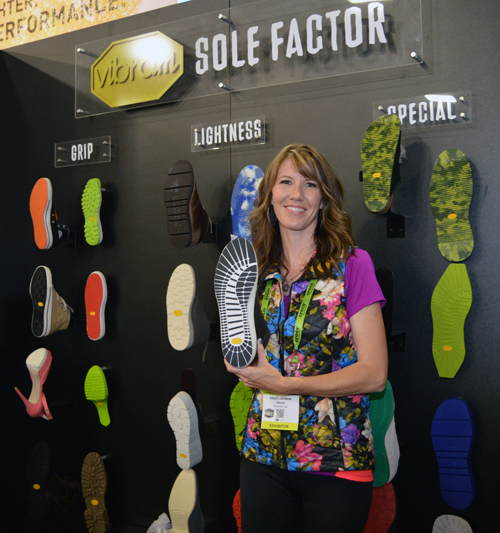 Kristi Jarman of Vibram with the Sidney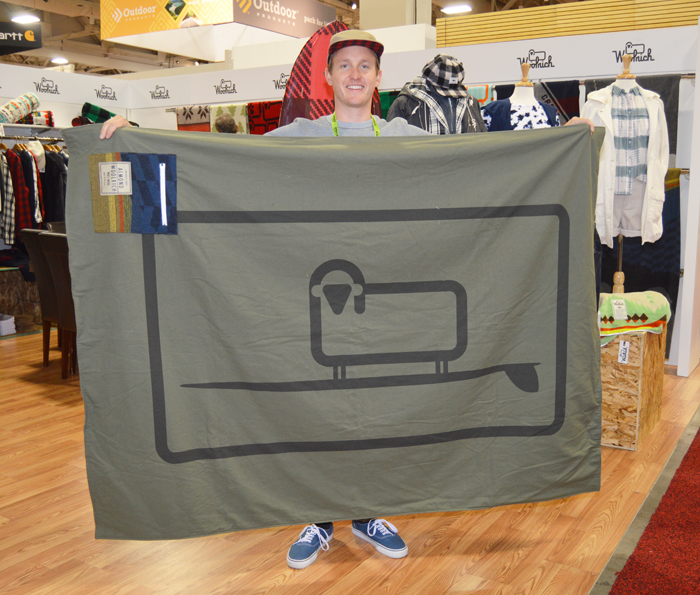 Dave Allee, Owner of Almond Surfboards with the Woolrich x Almond Surfboards Collaboration, the Surfing Sheep Blanket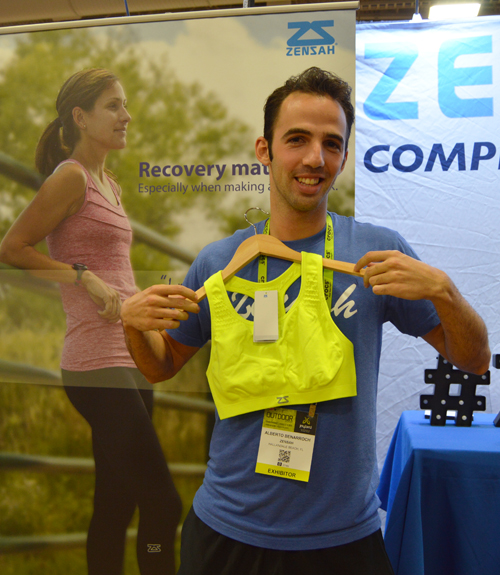 Last but not least, Alberto Benarroch with the Zensah Seemless Sportsbra
Missed Part One? Here it is!
---