BACK TO NEWS
EVENT: Element's Make it Count Series Gave Away Once in a Lifetime Experiences
Last Saturday, Nyjah Huston hosted Element's 2015 MAKE IT COUNT contest series finals at his private park.This was the final stop for the top 25 international contest winners and marked the finale on their once in a lifetime trip with the Element Pro Team.
Instead of offering winners fleeting cash prizes, Element offers participants and winners the experience of a lifetime. Each winner received a trip to California to skate with the Element Pro Team, visit Element Skate Camp, The Berrics, Nyjah's Private Park and ultimately a shot at an Element sponsorship.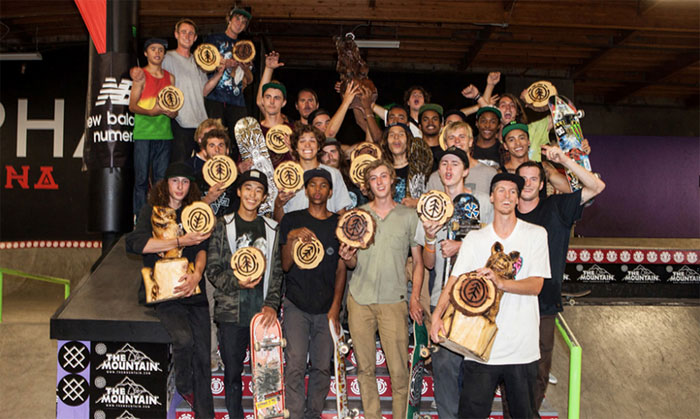 Every skater in the finals this past weekend was shredding and made it tough for judges Evan Smith, Nyjah Huston and Brandon Westgate to narrow it down and pick the winner. Although everyone spent a week on the road together skating and becoming lifelong friends, there could only be one winner of the MAKE IT COUNT series. The top three-standout skaters were:
1ST – Maurio McCoy
2nd – Colin Hale
3rd – Thomas Turner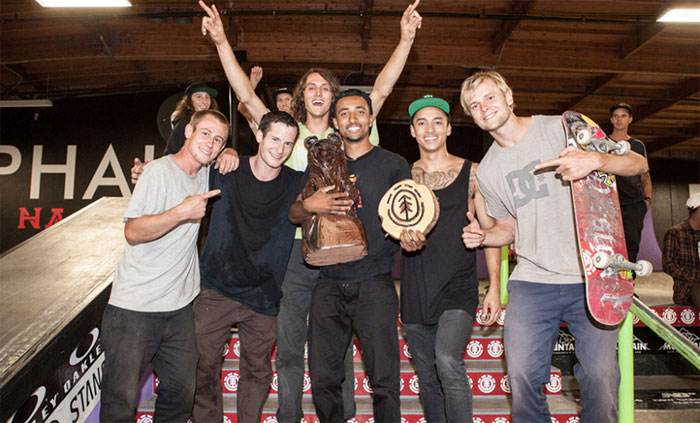 Maurio McCoy proudly holding his 1st place trophy with Brandon Westgate, Chris Colbourn, Evan Smith, Nyjah Huston and Madars Apse from the Element Team

CONNECTING KIDS TO NATURE THROUGH SKATEBOARDING
The MAKE IT COUNT series is facilitated by Elements' non-profit organization the Elemental Awareness Foundation. The mission of the foundation is to connect kids to nature through skateboarding. Each year, Element travels the globe in search of new talent and up and coming skate scenes through a series of MAKE IT COUNT contest stops worldwide.
More than just another contest series, the MAKE IT COUNT series is a mentorship trip for the best skateboarder from each local community. Element believes that giving them a positive influence through the finals trip will in turn spread positivity through their communities.
Element would like to thank the brand's friends that helped make the 2015 MAKE IT COUNT contest series possible including: Oakley, The Mountain, Stance, New Balance, The Berrics and Element YMCA Skate Camp.
For the latest on Element, follow the brand at @elementbrand.
---