BACK TO NEWS
EVENT: East Coast Surfing Competition for Women and Girls Concludes
The Wahine Classic, one of the largest surfing competitions for women and girls on the East Coast, ended Sunday in Wrightsville Beach. "The weekend weather was excellent with temperatures in the 80s," said Jo Pickett, event chair, surf teacher, and U.S. National Shortboard Champion in 2004.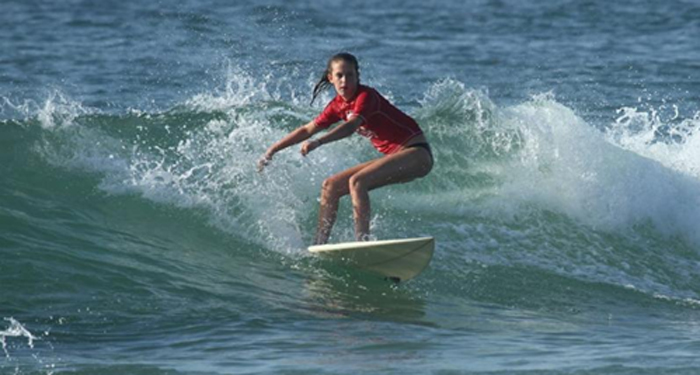 Wahine Classic - Photography by Ed Potter
"This is a weekend when the men and boys have to move over," said Pickett, "The Wahine Classic at Wrightsville Beach is one of the major ladies' surfing events, attracting over 100 female surfers from New Jersey to Florida, ranging in age from toddlers to 65."
The Wrightsville Beach Wahine Classic included surfing, tandem surfing, and paddle surfing, in 15 divisions by age and skill level on Saturday 8 until 3 and Sunday 8 until 2.
"It is encouraging to see an increase in surfing, standup paddleboard, and other sporting events for ladies and girls," said Wrightsville resident Mary Baggett, co-owner of the Blockade Runner, host hotel for the event.
"This is the most fun thing we do all summer," said Pickett.
2015 Wahine Classic Results, Photos, Backstory
Contact:
Jo Pickett, Chair
The Wahine Classic
Email: JoPickettCrystalSouthSurf@gmail.com
Phone: 910-465-9638
Jack Viorel, Co-chair
The Wahine Classic
Email: jvsurf21@gmail.com
Phone: 910-274-3565

---