BACK TO NEWS
EVENT: Powerhouse Bike Industry Employers Onboard For Malakye.com's Shmooz at Interbike
Malakye.com's Shmooz at Interbike, the bike industry's premier in-person recruiting and networking event, is set to explode! "We had companies lining up to get in this year!" said Kelly Bader, Business Development Manager for the bike category at Malakye.com. "The Shmooz has gained a ton of momentum since we first brought it to Interbike 4 years ago, and the fact that some of the industry's top employers were so quick to come on board is a true testament to its effectiveness."
Malakye.com's Shmooz is returning to Interbike with a bang! Brands already onboard and ready to recruit include: Specialized, Garmin, Jenson USA, Canari Cyclewear, Shebeest, Pivot Cycles, We Make Things and Velofix. Participating companies will be recruiting talented individuals for a wide range of positions across all departments and experience levels including Design, Engineering, Development, Sales, Marketing, and more.
A full list of participating companies and open job opportunities can be found here or at this direct link: https://goo.gl/OK5Q0s.
In addition to having some of the bike industry's most promising employers on board, the team at Malakye is working to add new dimension to the event, "We've introduced a community component to The Shmooz that creates opportunity for industry organizations and associations build awareness and participation in their causes and we're hoping to bring it to The Shmooz at Interbike," said Chad Mihalick of Malakye.com
The Shmooz at Interbike will be held in the Islander I room at the Mandalay Bay Convention Center on Thursday, September 17th from 11am-3pm. The event is free and open to the public. Attendees can register for the Shmooz on EventBrite by following this link: https://goo.gl/AaSqh2.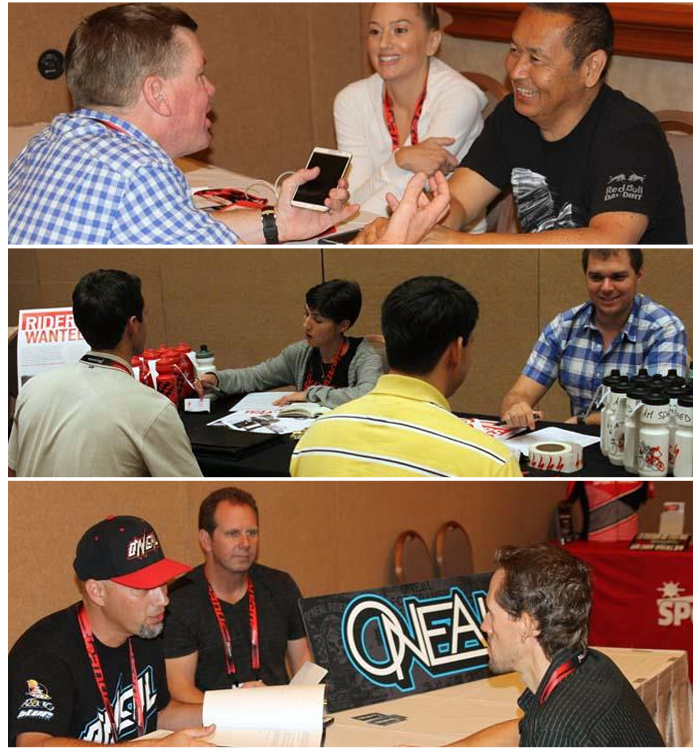 Location
Room Islander 1

Mandalay Bay Convention Center

3950 S Las Vegas Blvd

Las Vegas, NV 89119
Click here for exact location
Employers interested in participating can contact Kelly Bader (kelly@malakye.com) for details.
Register! Individuals can register for FREE on EventBrite – https://goo.gl/AaSqh2.
Join the conversation! Follow Malakye.com on Facebook, Twitter, LinkedIn, and Instagram and use #Shmooz!
---