BACK TO NEWS
B$Z: Pearl Izumi Introduces BioViz™ Cycling Apparel for Fall 2015
Pearl Izumi, maker of ride, run and triathlon performance apparel and footwear, is reinventing the art and science of being seen. For Fall 2015, Pearl Izumi introduces an all-new assortment of high-visibility cycling apparel using BioViz™ technology. Pearl Izumi BioViz™ garments are designed to leverage human biology and activate a driver's stimuli with information so intuitive that it works at the subconscious level.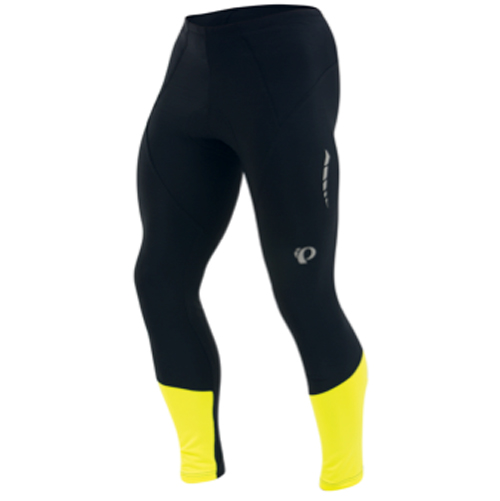 More than 25 years ago, Pearl Izumi forever changed the cycling market with the introduction of the screaming yellow jacket. This fall, Pearl Izumi focused the new line on making riders visible in all conditions, day or night. The Pearl Izumi BioViz™ standard demands that cyclists be visible at a minimum of 100 meters, a number deemed a safe distance for drivers to have ample time to take corrective action if necessary, based on Pearl Izumi's research.
"This project started by asking some basic questions about where we should place reflective markers to be most effective," said Jon Knoll, Global Men's Product Manager for Pearl Izumi. "We saw that some of the traditional reflective placements were not visible in the cycling position, and that many of the newer reflective solutions offered by the industry did very little out on the road. Currently there are no quantifiable standards to refer to when developing or labeling a garment as high-vis. We decided that we needed a standard to hold ourselves to, so that what we call hi-vis will deliver the performance the rider is expecting. It also became clear very quickly that a truly hi-vis piece needed to use a combination of reflective and true fluorescent colors, like our iconic Screaming Yellow, to be most effective in all conditions."
BioViz™ relies on a combination of true fluorescent colors for daytime visibility and strategically placed reflective markers for optimal nighttime performance.
The fluorescent Screaming Yellow color used by Pearl Izumi actually converts invisible UV rays into visible light, causing the garment to appear to glow, making riders visible from up to five times farther away than with standard colors. Using color is critical to help cyclists be better seen in daylight, since reflective material only works at low light or nighttime conditions. New for this season, Pearl Izumi is introducing two additional true florescent colors, Screaming Green and Screaming Pink.
Beyond the new 100m minimum visibility standard for reflectivity, Pearl Izumi is using the principal of bio-motion to turn reflective markers into a powerful communication tool.
The concept behind bio-motion, based on the study from Swedish Psychologist Gunnar Johansson, stems from the general idea that the brain is programed to notice patterns of movement. BioViz™ apparel uses reflective materials at specific strategic points to create visual cues that identify cyclists to drivers, faster. Markers placed high on the body create a steady reference point, while markers on the waist and thighs create a secondary rhythmic pattern, and locations on the lower extremities provide dynamic movement. Together, these three reference points communicate to drivers that you are a human riding a bike, and not just another bright object at night.
In addition to bio-motion, our brains are wired to notice graphic patterns. Through strategic color blocking, Pearl Izumi BioViz™ apparel engages the driver faster than solid hi-vis colors.
Here is a short YouTube video introduction to BioViz™ cycling apparel from Pearl Izumi:

https://www.youtube.com/watch?v=ymN_tbSwdOY
---