Back to News
B$Z: etnies Drops Nicomi Nix Turner Talent Scout
August 24, 2015
Today etnies released the Nicomi Nix Turner Talent Scout footwear and apparel. This is a part of the brand's Talent Scout series that serves as a platform and provides exposure to select artists from diverse backgrounds and genres.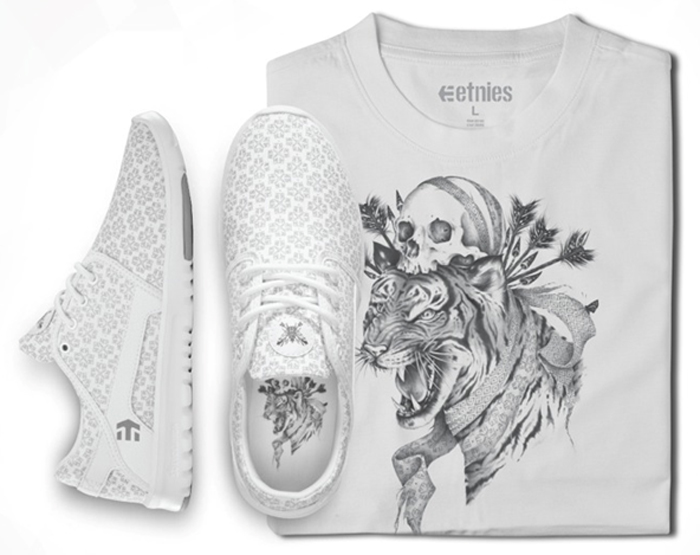 Nicomi Nix Turner was raised in Southern Oregon. The Pacific Northwest upbringing kindled an affinity for the botanical and entomological. Her hyper-detailed illustrations invoke a surreal understanding of the perfection in nature while capturing the cycle of death coexisting with life and not just decay.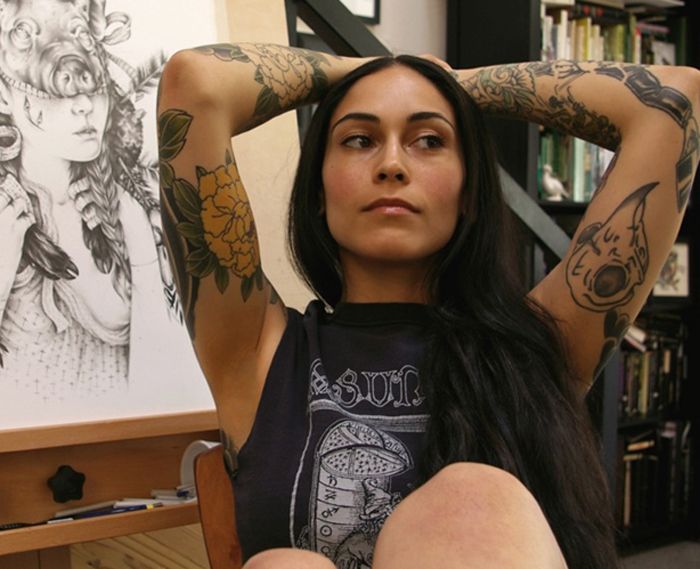 "For this collaboration I wanted to integrate life, death and powerful beasts into one story. Each piece has a certain mythos tied to it: The tiger with the skull connects this strong beast with the strength of man, The ram skull plays home to serpents and vegetation and the two skulls support the connectivity to life and death."
The Talent Scout series will be available online at etnies.com and at finer retailers around the world.
For the latest on etnies, stay connected with the brand here: etnies.com
Facebook: facebook.com/etnies
Instagram: @etnies
YouTube: https://www.youtube.com/etnies
Twitter: @etnies
---