BACK TO NEWS
B$Z: Phunkshun Wear Expands Denver Factory to 9,000 Square Feet to Accommodate Business Growth
After a successful growth year of 175 percent, Phunkshun Wear is expanding its Denver facility from 6,800 square feet to 9,300 square feet. The expansion comes as a result of increased production and will house raw materials and finished products.
Phunkshun Wear has added several new products to their collection including scarves, bandanas and Fishmasks®. In the past year, Phunkshun Wear has doubled its graphic options from 50 to more than 100. In addition, the brand has experienced a large increase in International sales, now exporting products to Switzerland, Chile, South Korea, Japan, and more.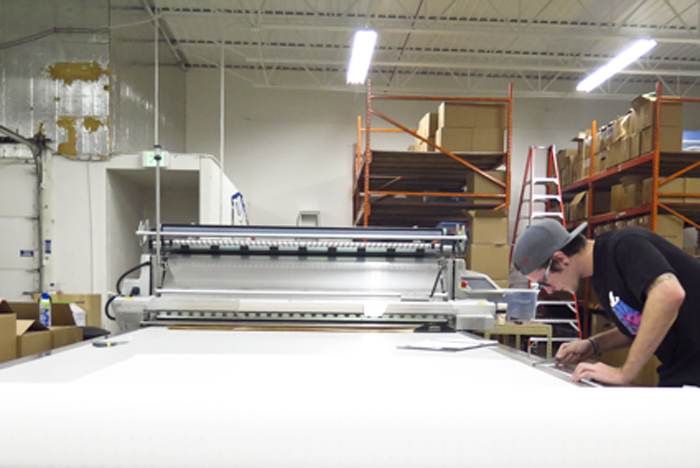 "It's exciting to watch the growth occur; it's happening very naturally," said Phunkshun CEO, Jason Badgley. "The commercial and industrial real estate market in Denver is extremely competitive at the moment, we were incredibly lucky to find additional space in our complex."
Born in the heart of the Rocky Mountains, all Phunkshun Wear products are hand-sewn in Denver using materials manufactured in the U.S. The brand produces winter facemasks that protect against the harshness of winter.
Phunkshun Wear recently earned a Bronze Level fellowship from the Environmental Leadership Program (ELP). The brand will continue to reduce its carbon footprint in its new facility by recycling scraps, producing zero wastewater and repurposing old packaging.
---