BACK TO NEWS
B$Z: Sena Pushes the Limit with Elevated Bluetooth Intercom Range and Reliability in the Outdoors
Sena Technologies, Inc., the global leader in Bluetooth Innovation for the motorsports, action sports and outdoor sports lifestyles, today announced new improvements to the wildly-popular Sena Expand, a Bluetooth Stereo headset with long-range Bluetooth intercom designed for everyday outdoor applications and extreme adventurers alike. The Expand's sleek and easy to use design is perfect for outdoor activity helmets and in sports where the use of a helmet might not be required. Originally offering 300 meters in intercom distance, Sena has significantly elevated the Expand by tripling the intercom distance to up to 900 meters, making the headset much more reliable and powerful for a variety of outdoor activities.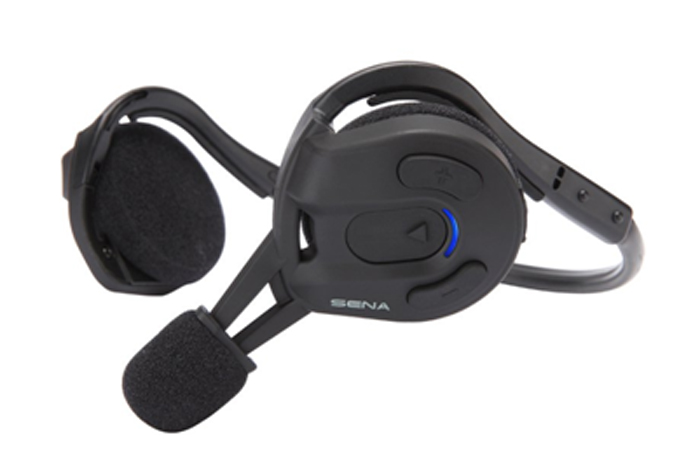 With a stable and secure fit, the Expand is durable, sweat and water resistant for active conditions including industrial applications.

All of Sena's award-winning products are versatile, and the Expand has numerous applications that can fit not only motorcycle and powersports industries, but a variety of additional environments as well. The newly improved Expand can be used while mountain biking, rock climbing, hiking, sailing, boating and multiple action sports activities. The versatility of the Expand is endless and the list of uses continues to grow.

With the newly enhanced Expand users can make and receive hands-free calls on their mobile phone using Bluetooth 3.0 technology, listen to stereo music or voice instructions of GPS navigation, have intercom conversations in full duplex with up to four companions, as well as enjoy the Universal Intercom and Advanced Noise Control technology.

With Advanced Noise Control, the Expand is equipped with the technology to limit the interference of wind noise and background noise while riding or participating in other outdoor activities. The technology allows the wind noise to be automatically detected and significantly reduced while maintaining the full volume of voice communication allowing users to have a clearer and more enjoyable intercom conversation.
Like all Sena products, the new Expand is firmware upgradable and include Sena's industry leading two-year warranty. For more information on the new Expand and Sena's full product line, please visit www.Sena.com.
---