BACK TO NEWS
EVENT: Malakye.com Releases Pro-Tips to Prepare for The Shmooz at Interbike
The Shmooz at Interbike provides attendees an opportunity to have face time with hiring representatives at some of the bike industry's most sought after employers, collectively representing over 20 brands.
Seizing so much opportunity at once requires preparation ahead of time which prompted the team at Malakye.com to share some helpful tips to guide attendees' efforts to prepare prior to the event. "We've been putting on the Shmooz for quite a few years now, and there are staples to preparation that have remained true throughout the years," said Chad Mihalick of Malakye.com.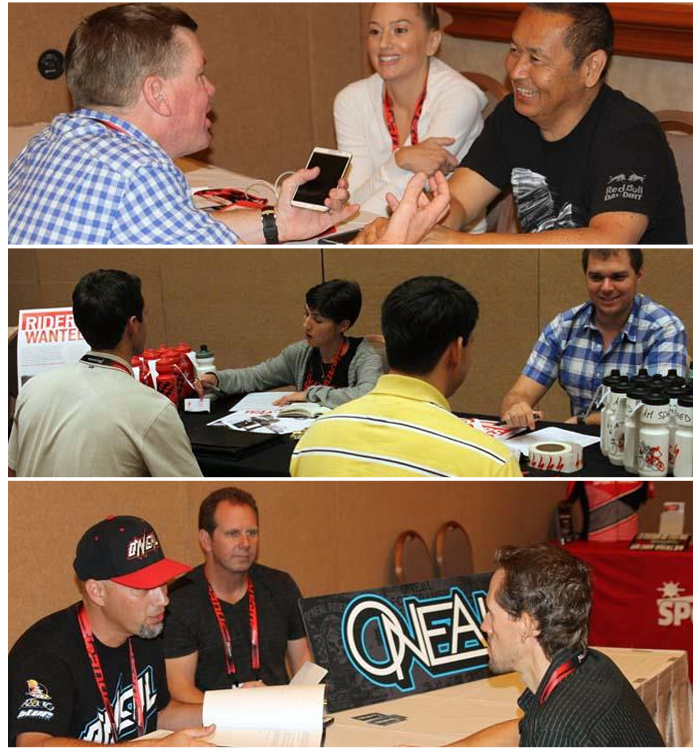 Industry experts and company recruiters share some key fundamental advice:
1. Why are you at The Shmooz? Have specific goals in mind - know what type of position(s) you're pursuing and which companies have those opportunities.

2. Have a focus. When you sit down to have a discussion with a company representative be able to concisely introduce yourself and your professional background. For example, "I'm Jeff Howard and I'm a Product Development Specialist".

3. Stay on topic. Your conversations will be short (3 to 5 minutes) so be sure to focused and not waste your time by going off on a tangent.

4. Find a way to stand out! Make yourself memorable.

5. Do your research! Research the companies and try to connect with the company representatives in advance.

6. Follow up. Be sure you're clear on what your next step is to follow up and keep the conversation going.

7. Have fun! Enjoy the experience. Talk with other attendees and build your network.

8. Be the solution. An open position for a company is a problem, and you want to make sure it's easy for someone to understand how you're the perfect solution.

9. Plan for the future. If there's a company attending that does not have a position open matching your expertise, have a conversation with the company representative about the future.

10. Stay relaxed. The more relaxed you are the more fluid and meaningful your conversations will be.
Burley, Johnson Outdoor, Wahoo Fitness, and Leatt will join Specialized, Jenson USA, Garmin, Canari Cyclewear, Shebeest, Pivot Cycles, We Make Things, Velofix, and Dorel Sports for the Shmooz.
All open job opportunities and more information can be found here.
The Shmooz at Interbike will be held in the Islander I room at the Mandalay Bay Convention Center on Thursday, September 17th from 11am-3pm. The event is free and open to the public. Attendees can register for the Shmooz on EventBrite by following this link: https://goo.gl/AaSqh2.
Location
Room Islander I
Mandalay Bay Convention Center

3950 S Las Vegas Blvd

Las Vegas, NV 89119
Click here for exact location
Employers interested in participating can contact Kelly Bader (kelly@malakye.com) for details.
Register! Individuals can register for FREE on EventBrite – https://goo.gl/AaSqh2.
Join the conversation! Follow Malakye.com on Facebook, Twitter, LinkedIn, and Instagram and use #Shmooz!
---