Back to News
B$Z: LEKI Signs Top Ski Racer Ted Ligety to Four Year Agreement
September 14, 2015
LEKI announced today they have inked an athlete sponsorship agreement with two-time Olympic Medalist and five-time World Cup Champion Ted Ligety to last through the 2019 World Championships in Sweden, including the 2018 Winter Olympics in South Korea. The four-year contract guarantees Ligety will train and compete exclusively with LEKI poles. LEKI is also an official supplier to the U.S. Ski Team.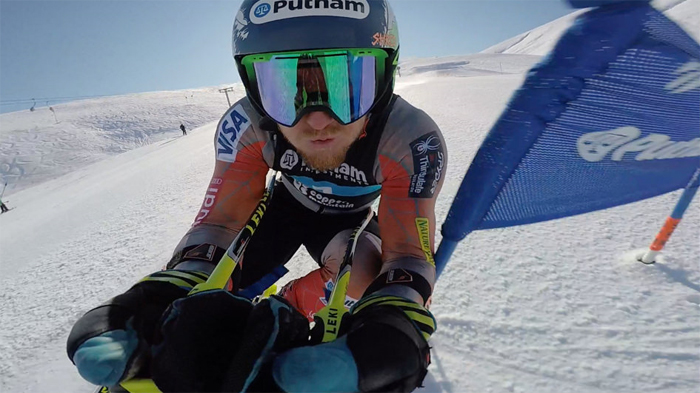 "We're excited to have such a dominant competitor join the LEKI team," said Greg Wozer, Vice President of LEKI USA. "Ted brings star power to our men's side of sponsored athletes from the U.S. Ski Team, combined with an already stellar list of women including Lindsey Vonn and Mikaela Shiffrin."
Ligety will race with LEKI's revolutionary Trigger S grip system, the first "ski pole binding" system in the world. Trigger S is an integrated quick release security system where the connection between the grip and strap, or the grip and glove, is reduced to a ring shaped loop made from a gel-spun polyester known for its strength and use in parachute cords and marine racing. Skiers literally click in and out of the grip with one simple hand movement.
"I was attracted to LEKI because they are known for having some of the best and strongest poles in the world and are a leader in innovation with the Trigger system," said Ligety. "When I'm looking for product, I want something that works and will not be in my mind when I'm pushing myself to go faster. LEKI fits that perfectly."
A spectacular gate specialist on the World Cup, Park City native Ligety won Gold Medals in the combined event at the 2006 Olympics in Turin and in the giant slalom race at the 2014 Olympics in Sochi. He is also a five-time World Cup champion in giant slalom. Ligety won the Gold Medal in giant slalom at the 2011 World Championships. He successfully defended this World Championship title in 2013 in Schladming, Austria, where he also won Gold Medals in the super-G and super combined. He won his fifth World Championship Gold Medal in giant slalom in 2015 in Beaver Creek. He currently has 24 victories and 49 podiums in World Cup competition.
Ligety joins an impressive roster of LEKI ski racers, including the following athletes on the U.S. Ski Team: Bode Miller, Travis Ganong, Tim Jitloff,
Mikaela Shiffrin,
Lindsey Vonn, Alice McKennis, Laurenne Ross, and Resi Stiegler.
---