BACK TO NEWS
EVENT: HippyTree / MSA Noseriding Championships Roundup
HippyTree teamed up with the Malibu Surfing Association (MSA) and Australia's Foam Symmetry Magazine last Friday to present the Malibu Noseriding Championship.
HippyTree founder and CEO Andrew Sarnecki commented, "We've been supporting MSA events and the longboard community for years. As a LA County brand, Malibu is one of our local surf breaks. Our sponsorship of this event is a great way to support and partake in the log riding tradition at Malibu."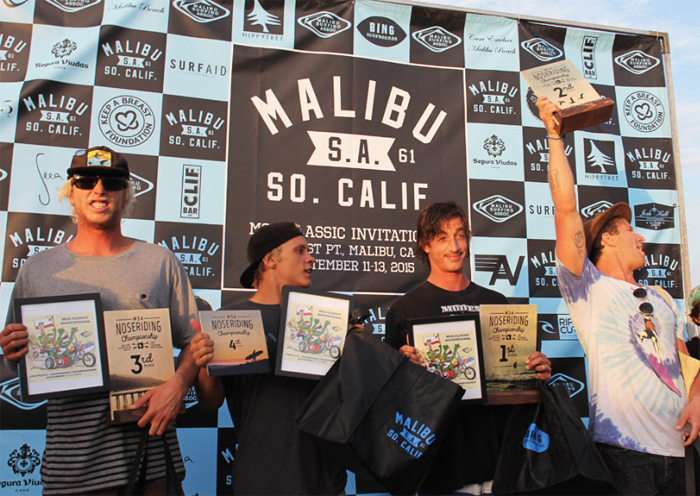 Competitors and spectators were treated to a near perfect day with solid swell, sunny skies and glassy conditions. First Point Malibu is the ultimate wave for noseriding and this event draws some of the best longboarders throughout California and beyond. Absolutely prime conditions coupled with the finest talent made for amazing noserides and a memorable beach day.
HippyTree would like thank MSA for their ongoing partnership. Congratulations to all the competitors and especially the finalists who put on an unbelievable display of noseriding:
1st place - Mikey Melchiorre
2nd place - Chad Marshall
3rd place - Joe Rickabaugh
4th place - Nathan Strom
To view photos from the event, check out the gallery at: www.hippytree.com/blog/.
---