Back to News
Brent Bearden - Social Media Manager at Kaenon
September 21, 2015
Brent Bearden is no stranger to the eyewear industry or marketing for that matter. With 8+ years under his belt at Arnette, he recently accepted an opportunity with Kaenon focusing his attention on social media.
The best way to describe Brent is personable, passionate, and extremely humble; and he is certainly a person to learn from. Hired through Malakye, Brent talks about his background at Arnette - specifically how it has prepared him for his new role at Kaenon, his career goals and marketing expertise, and how he plans to take Kaenon's social media presence to the next level.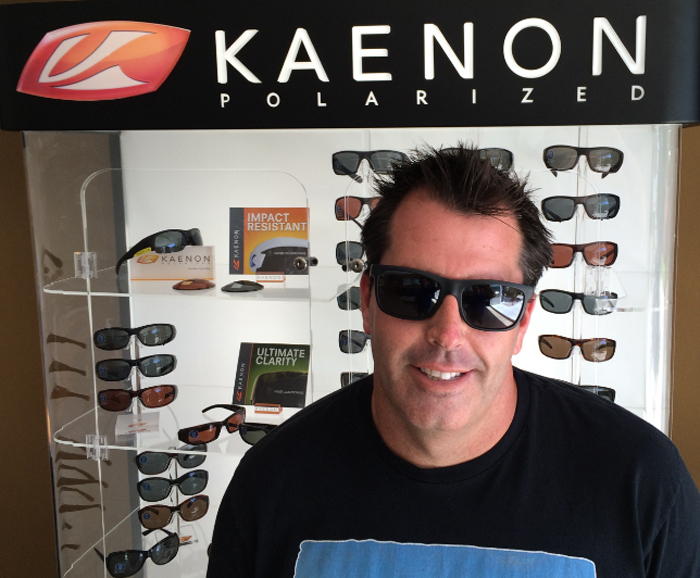 What initially drew you to the eyewear industry and what has made you continue with that market?

It sort of happened by chance. I was working at Surfside Sports in Newport Beach for 8 years when I decided I wanted to take my career in a different direction. Around that time, Arnette came through with their BBQ Bus Tour. John Swenson, the Arnette Sales Manager at the time, and I were talking and it came up that I was looking to leave retail. He mentioned a marketing position opening up at Arnette. I was stoked, but knew nothing about Marketing. I had been in sales for 8 years. Regardless, I told him that I was totally interested and to pass my info along. During the tour I met Joe Freitag who was the Brand Manager and later became my boss/mentor.
My real passion for eyewear didn't begin until I was already working for Arnette. Many people, like myself at one time, don't really understand how wearing cheap eyewear can actually hurt your eyes/vision. When the opportunity came to work for a brand like Kaenon, who has created their own lens technology, I knew it was a no brainer. I want to make sure people are wearing the best eyewear at all times, either being active or just laying around the beach. It's all about eye protection!
How has your time at Arnette prepared you for your current role at Kaenon?
Being at Arnette helped me grow professionally and understand the competitive market for eyewear.

Right now, the eyewear market is oversaturated and brands are not differentiating themselves when it comes to design or new lens technology. Kaenon has their own lens technology called SR91 and it's the only lens that has no flaws. SR91 has amazing clarity, is impact resistant, and light weight. Since I have an understanding of the eyewear market, it makes it easier to position Kaenon and tell the Kaenon story on our social channels.
Of everything you've accomplished at Arnette, what are you most proud of and why?
There are so many things I am proud of accomplishing while I was at Arnette. Building an amazing surf team and working with guys like Chippa, Wilson, Nathan Fletcher, Mason Ho, Josh Kerr, Keoni "Cheesebuger" Nozaki, Joel Centeio and recently retired Freddy Patacchia; just to name a few. It was a blessing to work with those athletes and build something special.
My biggest accomplishment was the retail training I pioneered and developed with Joe Freitag, Global Marketing Director for Arnette. I went to Joe and told him that I wanted to go on the road and train retailers; employees/buyers/owners on Arnette. With an oversaturated eyewear market, I knew I had to get in front of our retailers and keep Arnette fresh on their mind. Plus, Arnette had gone through a face lift when it came to campaign, product and the consumer it was targeting. Arnette was a brand founded 20 plus year ago and the millennial generation didn't even know Arnette. I wanted to be the voice and preach the gospel of Arnette. Training and seeing the growth with those retailers, made me proud because it was something I was given the opportunity to pioneer for the brand.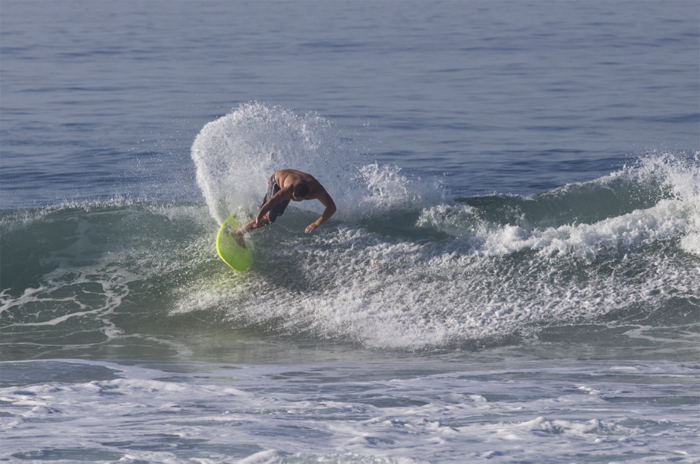 How did developing and teaching retail training for Arnette inspire your marketing strategy?
The idea was inspired by brand clinics we used to go through at Surfside Sports. Certain brands would use them to help boost sales and get the employees comfortable to sell their product. In today's eyewear market, brands are missing that component of marketing. If employees know your product and feel a connection to your brand, they will be motivated to sell your product in their stores. With an over saturated eyewear market, Arnette needed to get in front of the retailers and shop employees to tell the Arnette story of being fun and youthful as well as a product that was different from its competitors. Each time that I would do the training, Arnette would see major growth in sales at those retailers. It's about making those connections and having shop employees feel part of something special. It doesn't matter if you're selling eyewear, watches, socks or wetsuits, brands need to get out in front and train retail staff on their product. I believe it's a vital part of growing your brand in-store.
You credit Joe Freitag as being your mentor. How has he impacted your career?

Where do I begin? Joe took me under his wing from day one. He knew that I didn't have a strong marketing background, but saw I had the skills. Two big reasons Joe hired me was because I knew surf (Arnette had a huge surf presence) and I came from retail. He knew my retail experience would be a vital part for the growth for Arnette. He challenged me to think outside the box, think deeper and look towards the future. Marketing can be a chess game, as he puts it. You always need to be thinking 3-5 steps ahead. He was the big brother I never had and I always wanted to make him proud. He set me up for success and if I failed, which I did plenty of times, I knew it was because of my own decisions. Thinking I had let him down led me to be harder on myself, but also pushed me to earn his praise when I was successful. He always has my best interest at heart, in my career and personal life. I could approach him with any idea or issue and Joe would be there with a listening ear and a logical resolution. When I left Arnette, Joe told me, "Brent you are bound for greater things and you will be successful in your next endeavor." There needs to be more Joe Freitag's in this industry.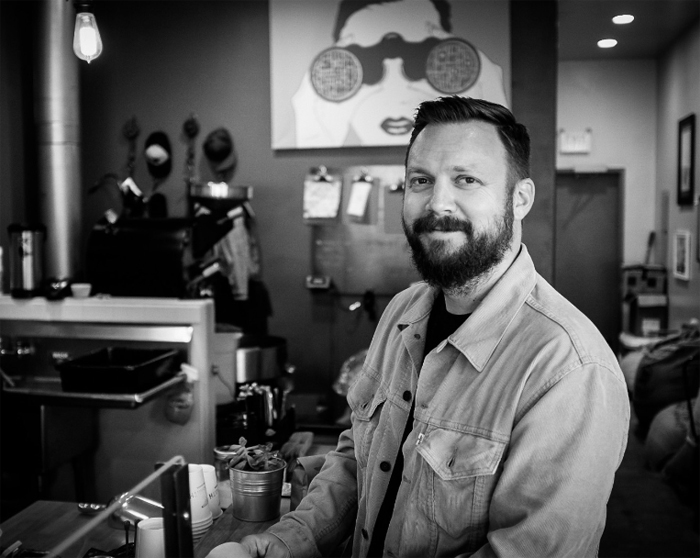 The man, the myth, the legend Joe Freitag - Global Brand Director, Arnette Eyewear

What is your ultimate career goal and why was social media the next logical step to get there?
My ultimate career goal is to become the V.P. of marketing for a brand. I felt becoming a Social Media Manager was the next step because Social Media is such a major part of marketing for brands.

Companies have their own social media departments and people are appointed to one social media channel. If you want to be an expert marketer, you need to be able to understand all marketing platforms. From team, events, campaigns, retail, and of course social media.

I knew that by coming to Kaenon I could grow their social media, as well as bring all my knowledge of the eyewear category to help with overall marketing.
Why is a focus on social media important for brands? What is your favorite part of the process?
Social Media is powerful way of marketing your brand to your current consumer and ideally reaching a new consumer. You can tell your own brand story through an authentic voice, give your consumer inside information, and also use your ambassadors as a 3rd party validation.

Most importantly, it is connecting your consumer to the brand. People want to feel part of something special and want to feel connected to brands. When a brand makes a connection to a consumer through their social platforms, you know you are doing your job. It's not always about likes and comments, these are momentary points of validation. Making that personal connection creates a long-term customer.
What social channel are you most drawn to? Why?
I love Instagram because an image can tell a deeper story, make people feel connected, and engage a consumer.

I love showcasing product on Instagram.

We are a product driven brand and, if you can tell a story through an image or video, I believe it leads to a connection and hopefully a sale.
How has your ability to engage brand ambassadors helped fuel Kaenon's social media presence?
Brand ambassadors are the major connecting point between fans and your brand and vicea versa. The ambassador program has changed in so many ways since social media became a major tool of marketing.

It has made the athlete approachable instead of just having them go out and participate in their sport and collect a check (I use the term sponsorship). It's really changed now into a Partnership- yes you pay the athlete and use him as a marketing asset, but now you need the athletes to be a voice on his/his own social media platforms. They need to be doing exclusive posts on the brand they are representing that is true and authentic to their voice. At the end of the day, the brand and athlete need to work together to help expand overall reach. When looking for an ambassador you want to make sure they stand for your brand values and that they understand the value of social media to help all parties involved.
How does Kaenon's lens technology contribute to the marketing strategy (specifically social media) for the company?

Kaenon patented SR-91 is only the 4th lens technology to hit the sunglass market. We are able to tell the story through our World Class athletes and how they perform better when wearing our eyewear. They are wearing a sunglass that does not compromise. The story is told through the rich imagery we post about our ambassadors on our social platforms. Once people understand about Kaenon's lens technology, I believe it will propel us to the top of the eyewear market.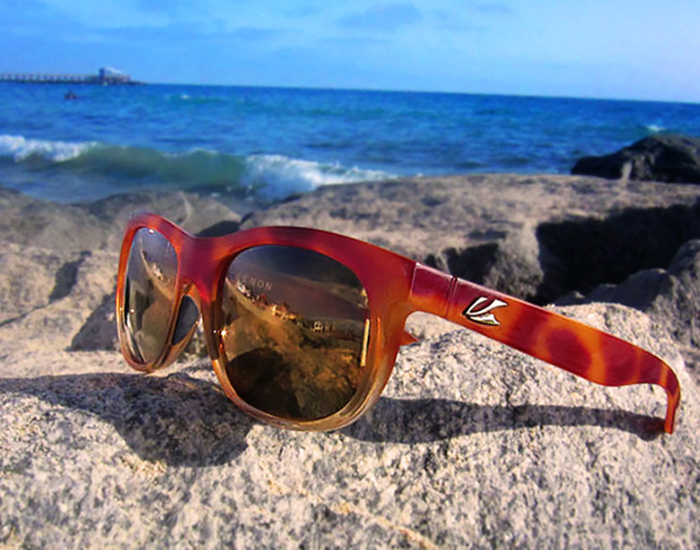 Which social media channels does Kaenon use and how can we follow the company?
The main social channels we use are Instagram, Twitter and Facebook.

Follow us at…

Instagram: @Kaenon

Twitter: @Kaenon

Facebook: Facebook.com/KaenonPolarized
Connect with Brent on LinkedIn or send him an email at

[email protected]

.
---