Back to News
B$Z: Introducing Ovan Vision
September 22, 2015
Improvement through adversity, reward through adventure, from massive mountains to the rabid sea, voyages define you. Ovan is a stylistic voyage, a visionary optic brand dedicated to luxury design, quality, and a higher level of thinking.
The brand is founded by a group of industry veterans from San Diego, New York, and Scandinavia, blending the lines of action sports and fashion with heavy athlete support in surf, skate, and snow. Principle founders include snowboarding legend Bjorn Leines, and fashion icon Alex Lundqvist.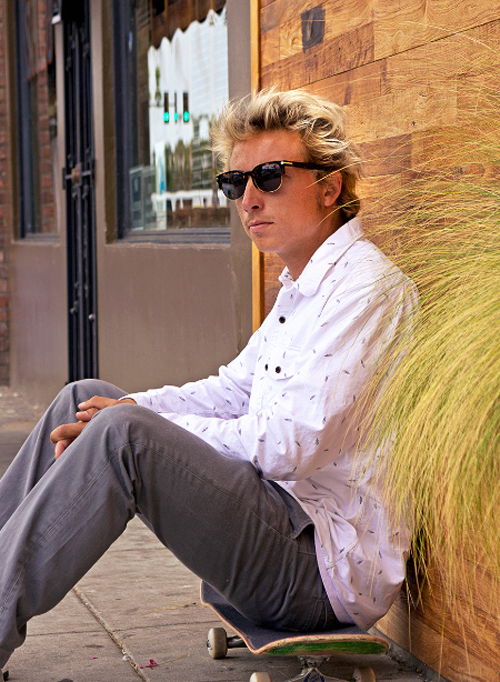 The Ovan business model is focused on customer satisfaction, sustainability, and setting a higher standard. Innovative product is built in and around a modern eclectic culture of interesting personalities in and outside of action sports. Quality, durability, and craftsmanship reign supreme in Ovan's mission to build the best product possible. Starting with eco-friendly ingredients, adding passion and personality for recipe they call the science of the good life.
"I'm really excited to be on the ground floor creating a brand focused on building the highest quality optics for use on and off the snow." – Co-founder Bjorn Leines
"The experience, passion, and design ability from our founders is huge! We set out to challenge the standard, and to integrate our core values and culture into the product. Ultimately we have created eyewear we are proud to put our name on." – Co-founder and VP of Sales and Marketing Joel Kramer
"With my 20 years in the fashion industry I'm very proud to introduce our first product." – Co-Founder Alex Lundqvist
Independently owned and operated, the brand is driven by the passionate founders that have dedicated themselves to the respective lifestyles.
The first product line from Ovan is available now exclusively on Kickstarter as the group launches the brand to the public this fall 2015.
---