Back to News
Interbike 2015 Photo Recap
September 22, 2015
Like any tradeshow, it's nearly impossible to leave without seeing so many cool new things in the respective industry and Interbike was no different! In true Malakye fashion, we cruised the show floor to see what caught our eye. While there were so many awesome companies and brands exhibiting at the show, we couldn't catch everyone! Here are our highlights of people and their favorite products from Interbike: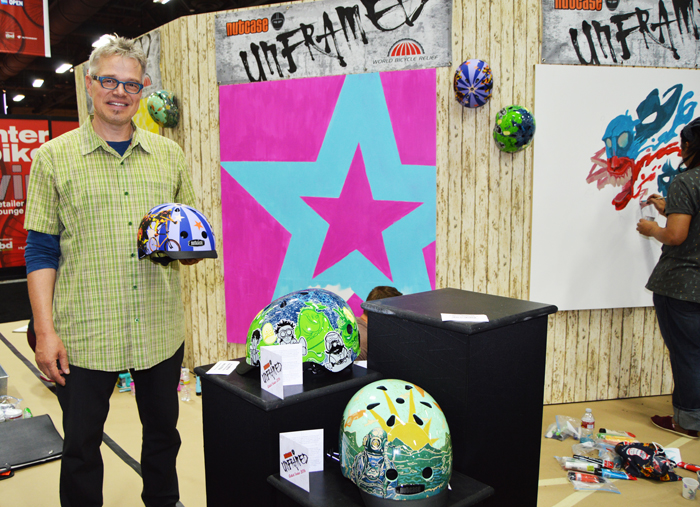 Philip Mascher, Brand Connector at Nutcase is holding the Freakalicious helmet which was designed by one of the artists live painting behind him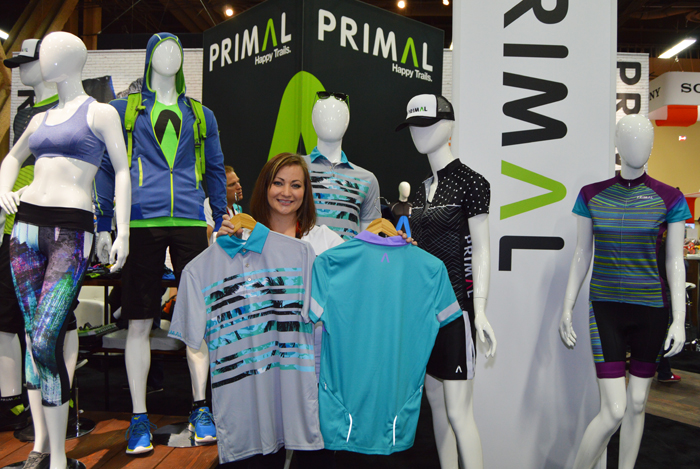 Chrissy Liebe from Primal with The Polo - a new product for 2016!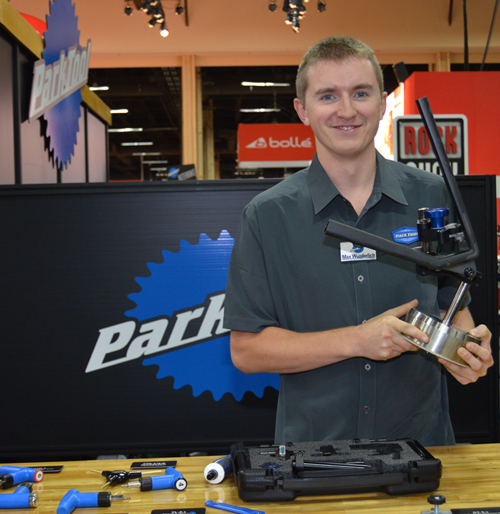 Max Wunderlich of Park Tool, the engineer behind most of the tools on the table and the DT 5.2 Disc Brake Mount Facing Kit he's holding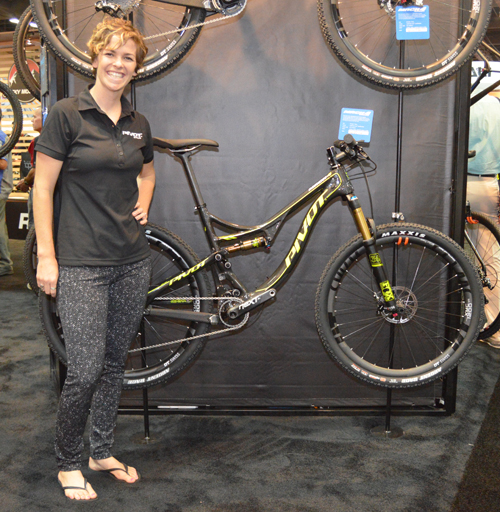 Rachel Byus with the Main 4 by Pivot Cycles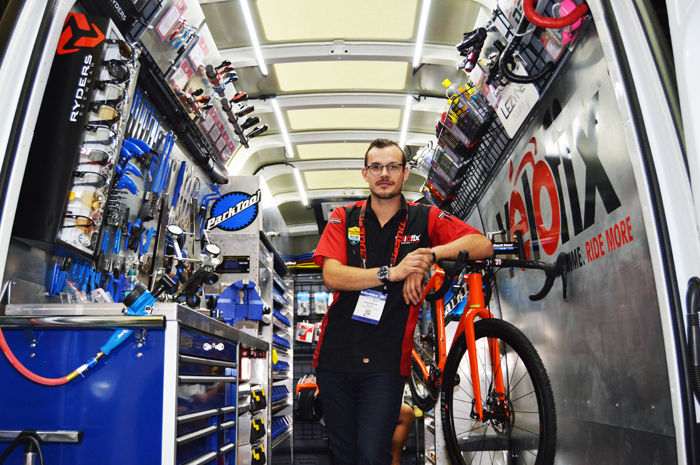 Velofix Co-Founder Boris Martin inside one of the company's fleet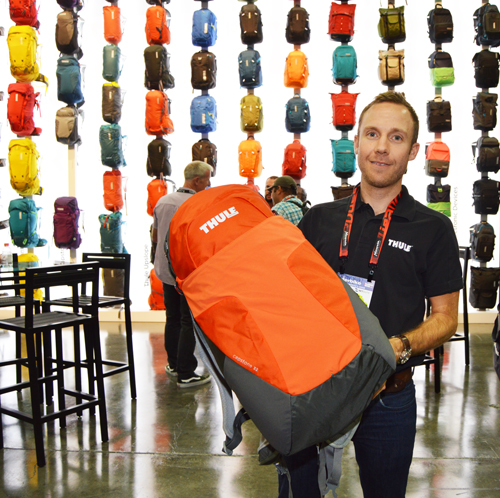 Adam Sullivan, Sales Rep for Thule with the Capstone 32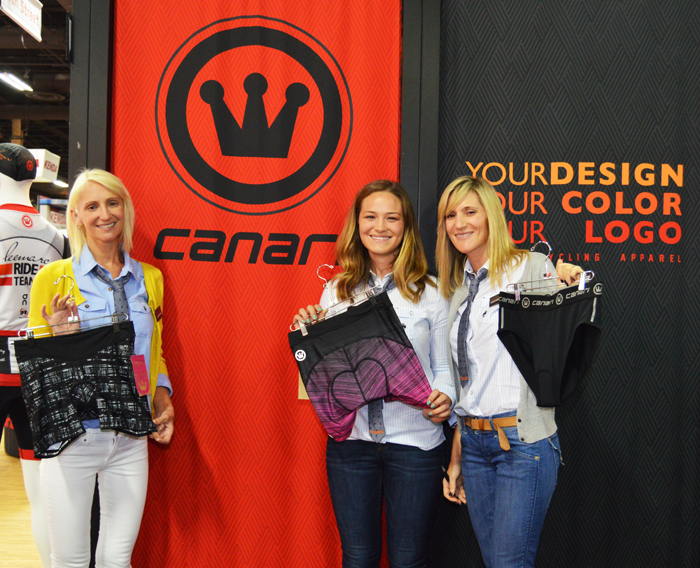 It's family affair at Canari! Sisters (Left to right) Lorin Velasquez with Hatch Mini Women's Short, Riley Robinson with Heather Mini Short, and Jami Hoaglund with Men's Gel Brief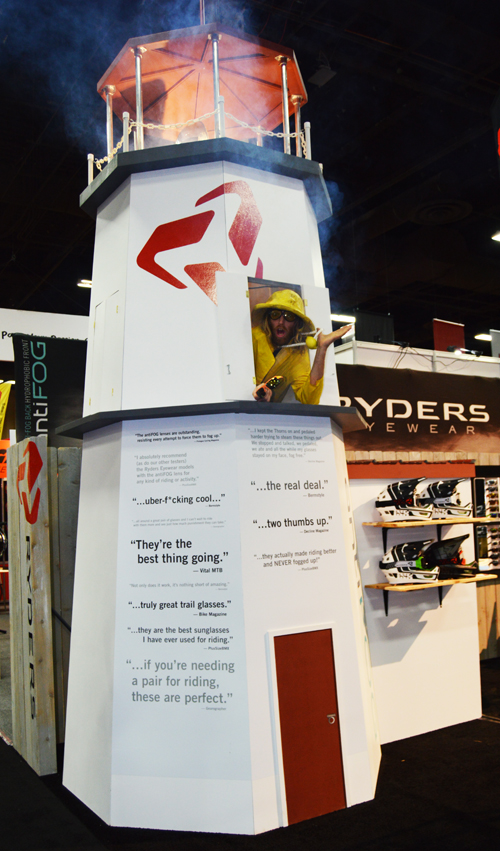 Fraser Newton, aka: Captain Cuddy, bringing some personality to Ryders Eyewear while showing off Seventh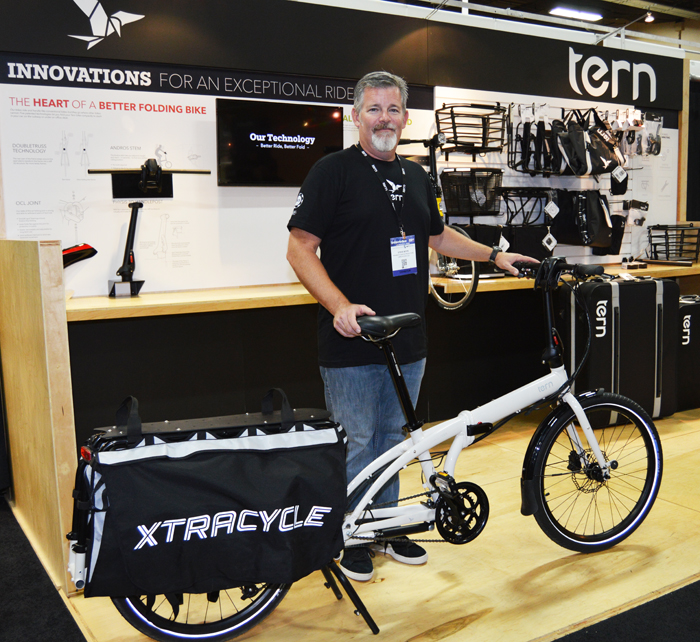 Tern President Steve Boyd giving us a look at the Cargo Node which is being launched through a Kickstarter campaign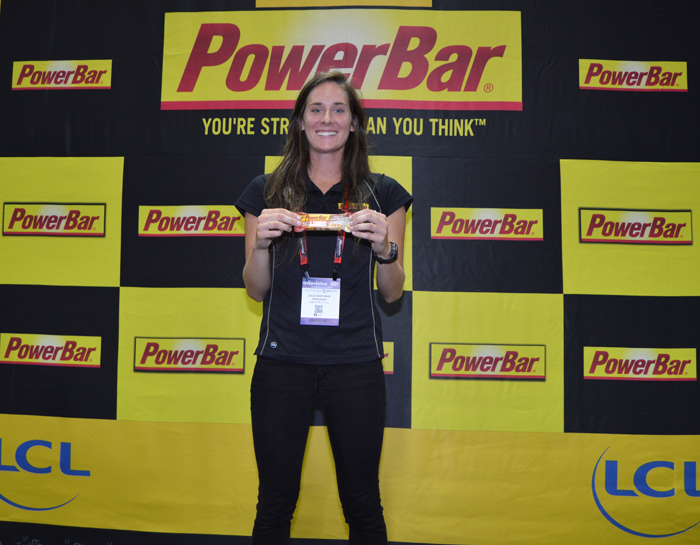 Julie Northrup was handing out samples of PowerBar Triple Threat Bar - Vanilla Caramel Nut and graciously stopped for this photo opp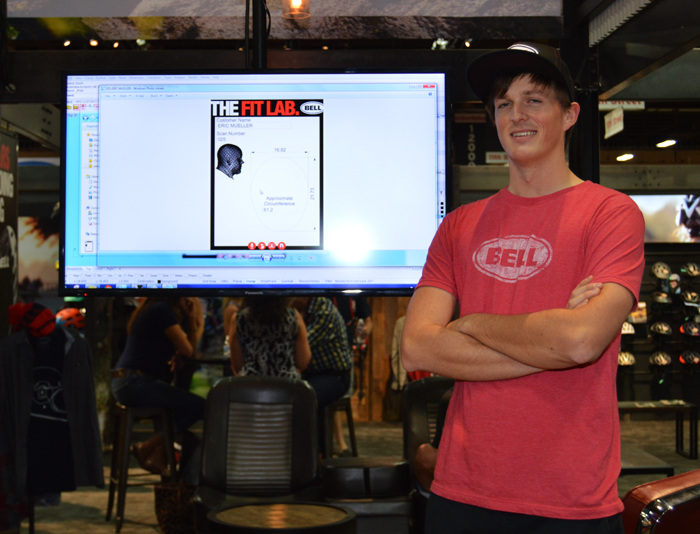 Bell Fit Lab Engineer Scott Whitesell giving us a tour on how The Fit Lab measures for perfectly fitting helmets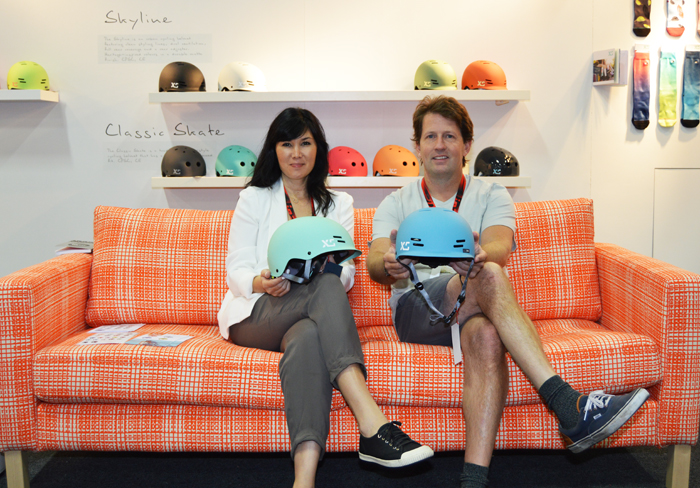 XS Helmets President Christine Breakell-Lee with Vice President Matt Kelly hanging out with the The Skyline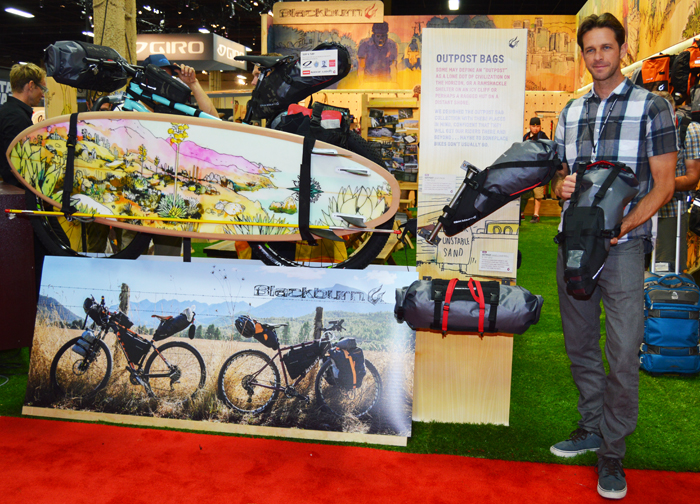 Marcus Vyvyan from Blackburn with the Outpost Seat Pack and Dry Bag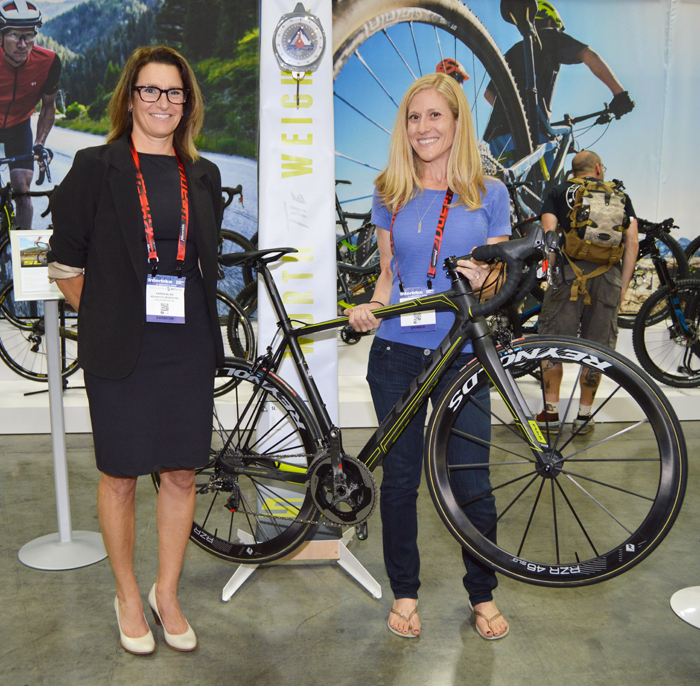 Karen Bliss of Fuji Bikes with Malakye.com's Kelly Bader and the SL, one of the lightest bikes in the world!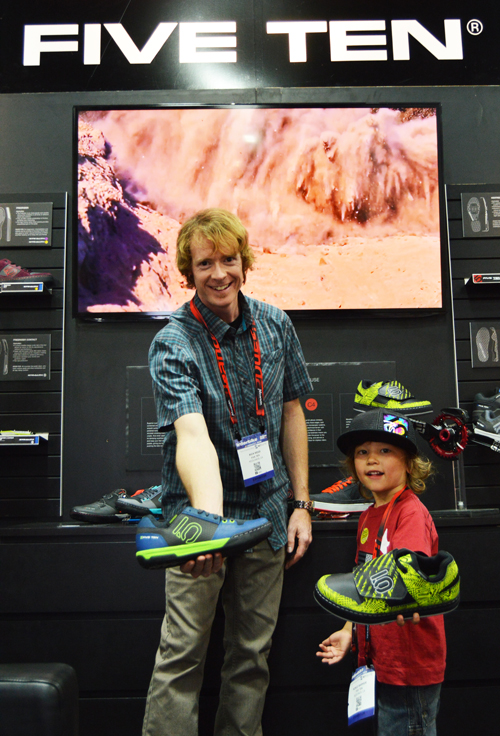 Five Ten's Rick Reed and Kengo showing off the Freerider Contract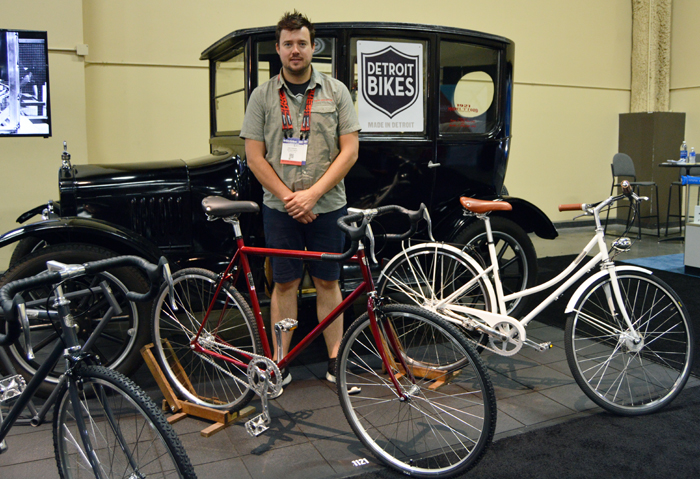 President of Detroit Bikes, Zak Pashak with the G-Type (and a sweet Model T!)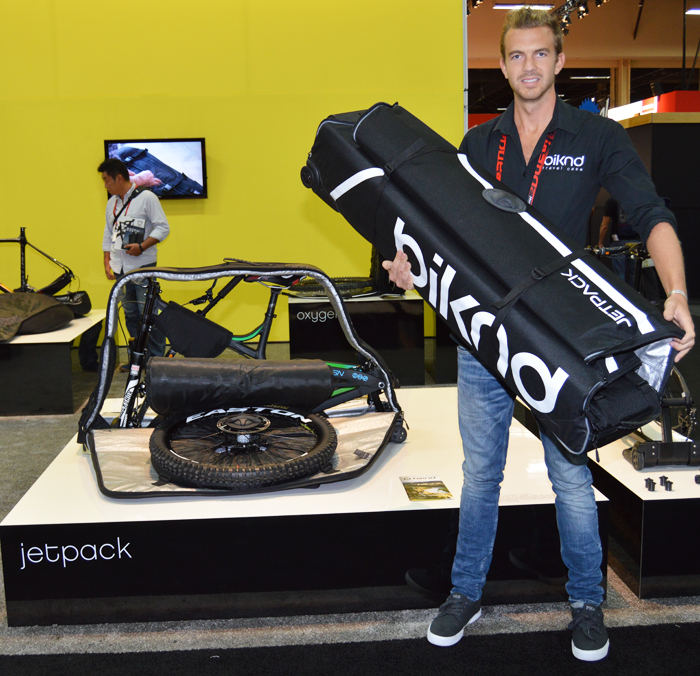 Giles Hayes with Biknd giving us a look at the Jetpack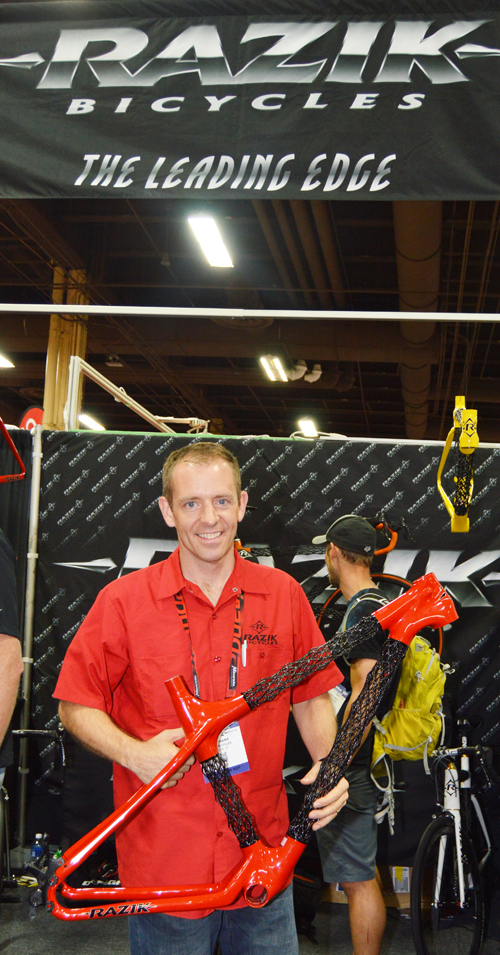 Razik Bicycles' Todd Mains with the Razik frame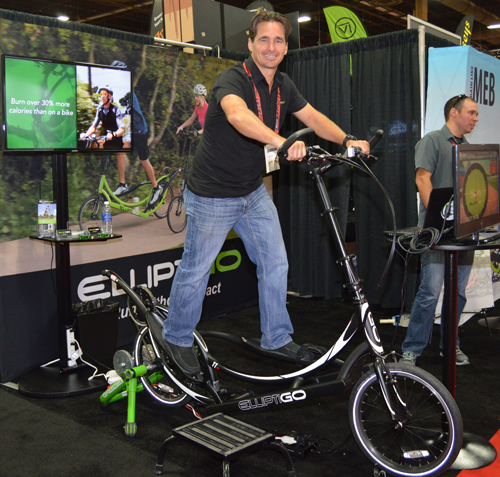 Bryce Whiting getting his fitness on with ElliptiGO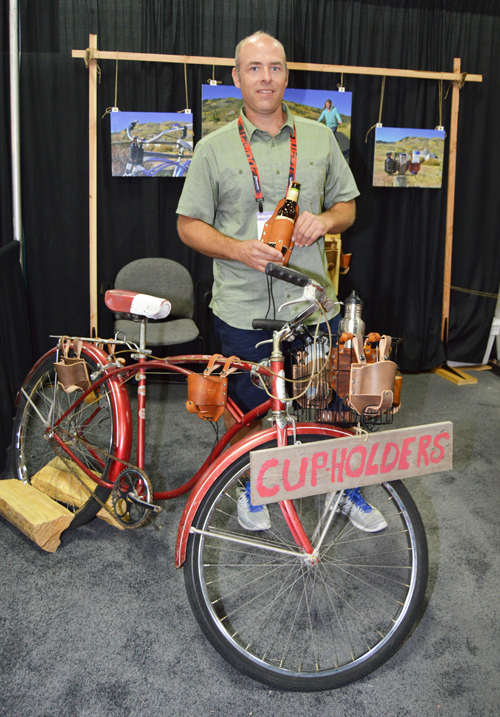 A cruiser wouldn't be complete without a beer holster from Rocky Mountain Holster! Andy Houston (pictured) makes them by hand!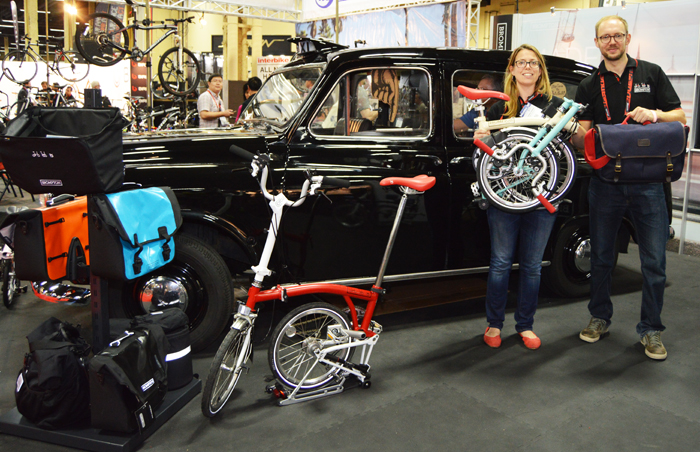 Brompton's Katharine Horsman with the H3L and Richard Spencer with the Brompton Game Bag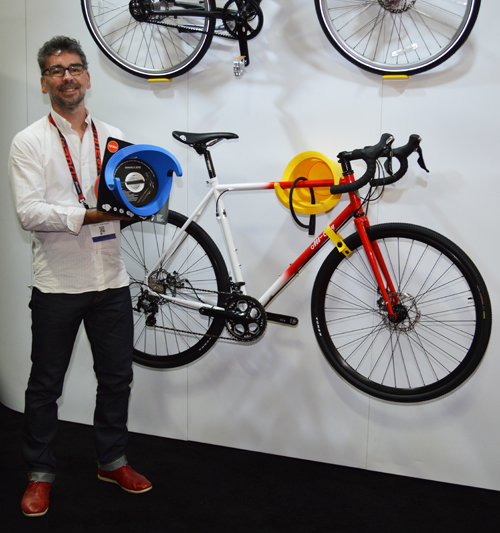 Andrew Lang show us how to hang a bike with The Solo from Cycloc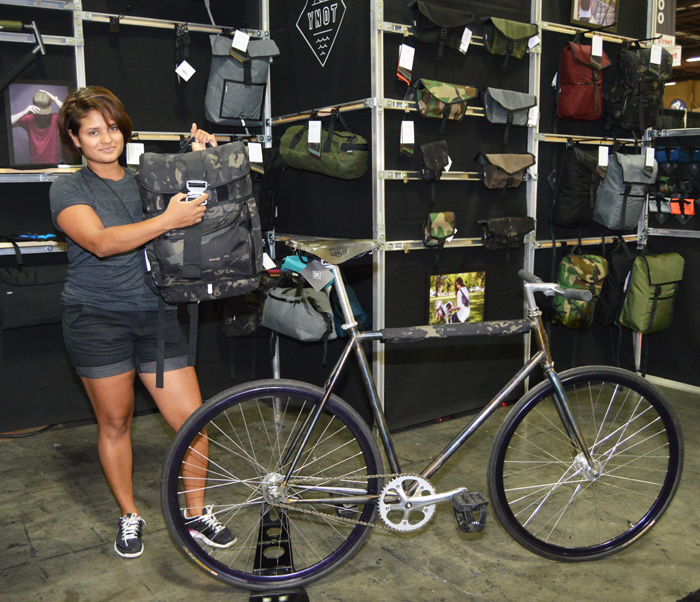 Christina Mathew with the Gluper by YNOT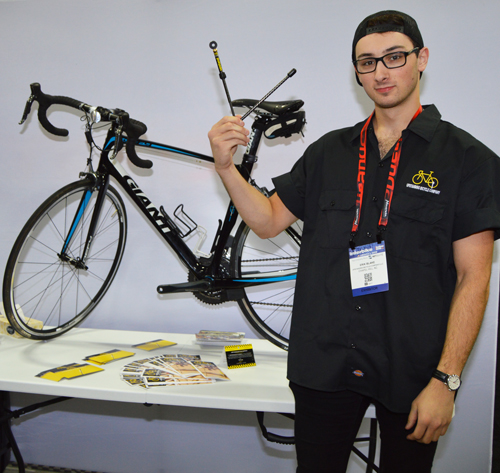 Upstanding Bicycle Company Founder Garrett Blake with the Upstand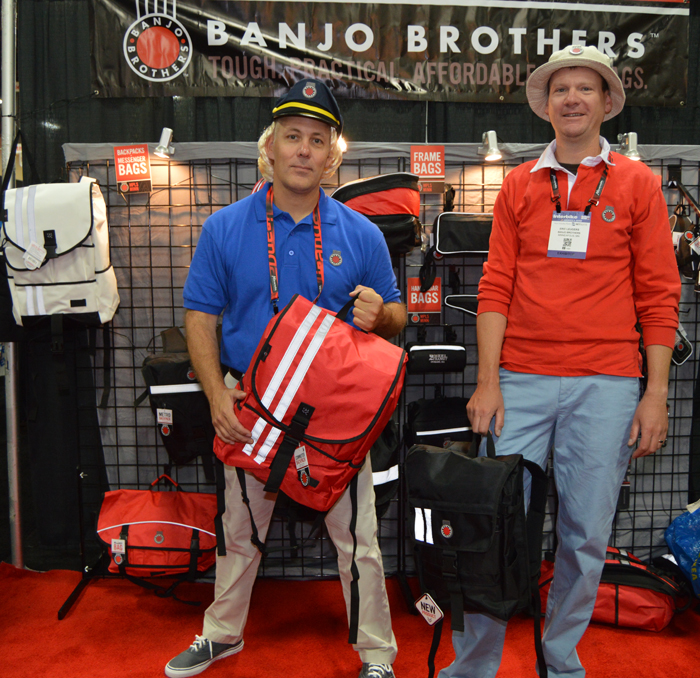 The Skipper and Gilligan (or Banjo Brothers Co-Founders Mike Vanderscheuren and Eric Leugers) with the Commuter (Red) and Metro (Black) Backpacks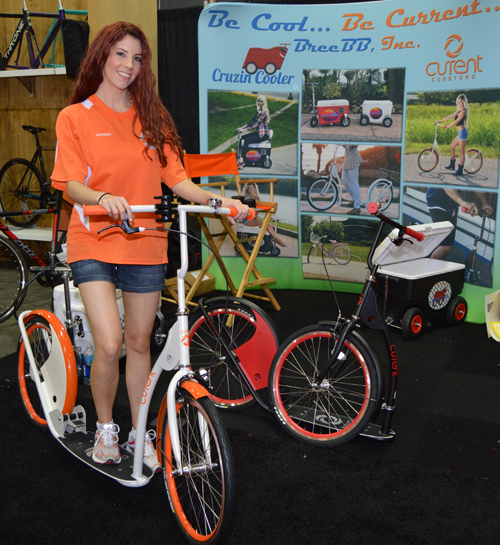 Jackie Singer with BreeBB's Current Coaster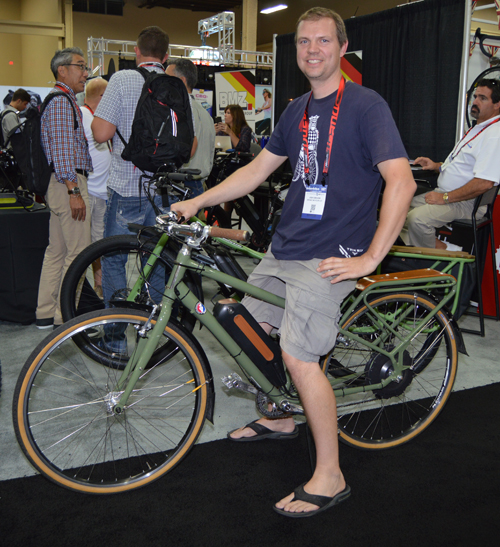 Josh Carlson, a friend of Defiant Electric Bicycle Company, gives us a look at the Specialized Globe bike equipped with a BMZ Battery
---