BACK TO NEWS
EVENT:Award-winning Hawai'i Big Wave Surf photographer to Appear In-store at Jacks Huntington Beach
Hawai'i's award-winning big wave surf photographer, Zak Noyle, will make a special appearance at Jacks Surfboards in Huntington Beach on Friday, September 25 from 4 to 6 p.m. to personally sign artworks of some of his most epic wave shots.
Come meet the photographer and learn about his craft that sees him tackle up to 30ft waves with just his fins and camera. There will also be an opportunity to win your own personally signed artwork and signature Zak Noyle Da Fins.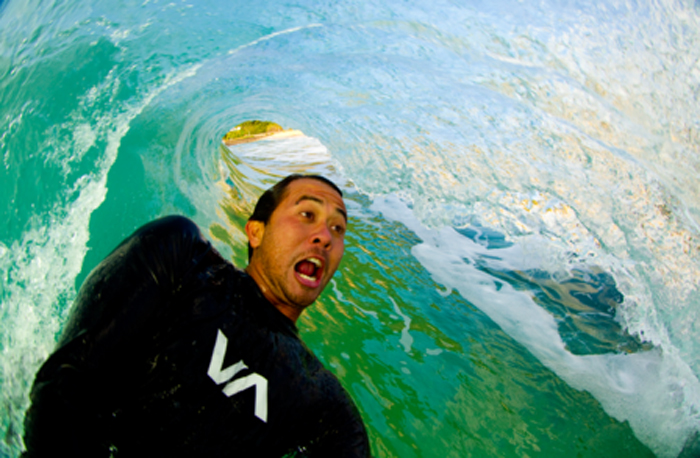 When it comes to surf photographers, Noyle stands apart from your typical wave shooters. He has chased waves around the globe visiting prime spots like Australia, California, Indonesia, Japan and Tahiti, and photographed some of the biggest waves to ever hit Hawai'i. He was the only photographer allowed in the water at 'The Eddie,' which last ran in 2009.
Just having turned 30 this year, this respected pro holds a coveted staff photographer position at SURFER Magazine —the most legendary, high-profile publication in the surf world, and is sought-out by some of the world's most celebrated brands to shoot their advertising campaigns through major events.
Noyle has garnered a bevy of awards, including SURFER's coveted Best Photo of the Year in 2011, the Red Bull Illume Award in 2013 for Best Sports Action Photo and was recently honored by TopTeny as one of the 'Top 10 Action Sports Photographers in the World.'
Zak Noyle photography offers striking and captivating imagery of surf, waves and the underwater world, as well as aerial shots. Each perspective gives a unique insight into the breathtaking realm that Noyle and his subjects call home.
Prints will be available at Jacks Surfboards for purchase.
For more information about Zak Noyle visit ZakNoyle.com
What: Zak Noyle in-store signing at Jacks Surfboards Huntington Beach
When: Friday, September 25 from 4 p.m. – 6 p.m.
Where: Jacks Surfboards, 16350 Gothard Street #101, Huntington Beach
Information:
www.zaknoyle.com
or
www.jackssurfboards.com
---