BACK TO NEWS
B$Z: World of X Games Presents WSL Stop No. 8 Hurley Pro at Trestles
Tune into World of X Games this Sunday, October 4 for a one-hour show on WSL Surfing Stop No. 8 Hurley Pro at Trestles beginning at 2 p.m. ET on ABC.

This Sunday's episode will head to the Lower Trestles in San Clemente, California for the Hurley Pro, the eighth stop on the 2015 Samsung Galaxy World Surf League Championship Tour. Both the Hurley Pro and the Swatch Women's Pro saw classic California conditions during the first few days of the event.

Featured athletes include three-time WSL Champion, Mick Fanning, current CT ranked No. 2 Adriano de Souza and on the women's side, two-time WSL Champion Carissa Moore and current CT ranked No. 5, Bianca Buitendag. The finals saw razor sharp performance from the competitors with several near-perfect scores from Fanning. The women showcased big, powerful style with exciting exchanges between Moore and Buitendag throughout the competition.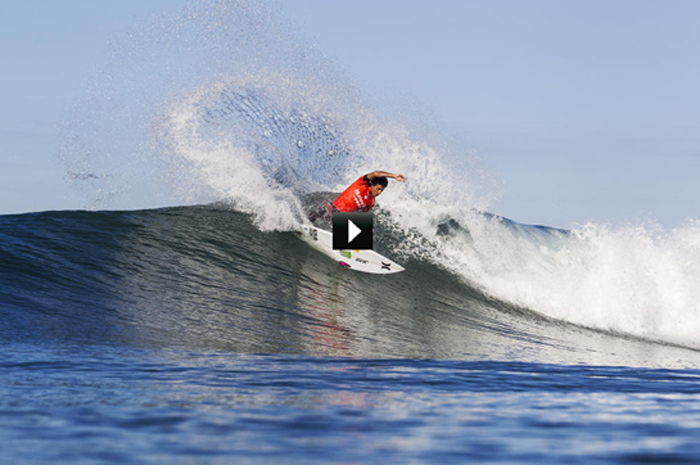 Felipe Toledo slashing away in the Quarterfinals of the Hurley Pro which airs this Sunday on World of X Games at 2 p.m. ET. Photo credit: WSL/Sean Rowland

The World of X Games is a weekly program on ABC and ESPN platforms, which features a variety of X Games and athlete-focused content. For the most updated schedule and information on World of X Games, go to www.xgames.com. Check local listings for additional details.
---