Back to News
B$Z: éS Celebrates 20 Years with a Limited Edition Sal 20
October 4, 2015
éS is excited to be celebrating 20 years of 100% commitment to skateboarding, design and innovation by relaunching the legendary Sal 23 as a slimmed down limited edition Sal 20. You're gonna want to see this video with archival footage, new clips and Sal breaking down the Sal 20's design process here: https://www.youtube.com/watch?v=U_POO94nXp0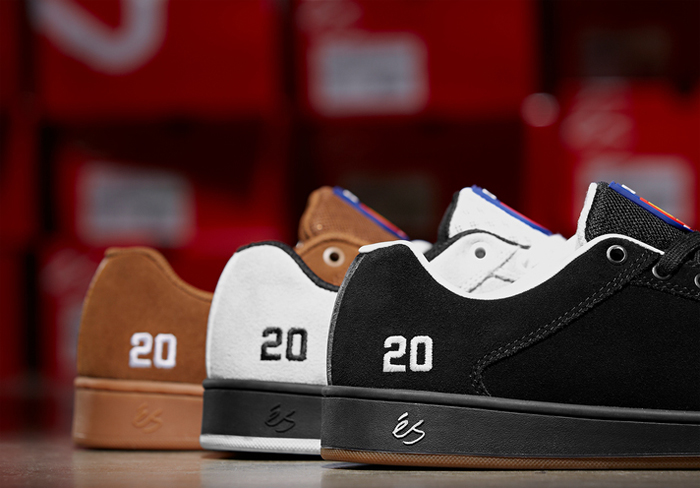 @Sal_Barbier has been a pivotal personality in skate style, fashion and design for more than 20 years. As one of the pioneers of 90s street skating, Sal earned pro boards with H-Street and Plan B – two of the most influential board companies of the period.
Although his first pro shoe "Sal 23" was an etnies model, Sal's style on and off the board lent itself perfectly to the launch of éS in 1995. The Sal 23 pro model has remained one of the most iconic and demanded pro skate shoes ever created.
This shoe is available at finer skate shops around the world today. Check out the shop locator on esskateboarding.com to find a shop carrying them in your area.
---