BACK TO NEWS
Nitro Circus with Travis Pastrana, Jolene Van Vugt, and Jed Mildon
The Nitro Circus dynasty may have began with Travis Pastrana, but it quickly morphed into a high energy live show featuring over 30 athletes. The North American tour kicks off in Washington DC on Thursday and you can expect to see these fearless athletes defy gravity on dirtbikes, skateboards, BMX bikes, and more. Every day these athletes risk their lives to deliver an epic show because they truly love what they do.
Unfortunately, this sometimes results in tragedy and the Nitro Circus crew will be carrying on with the North American tour without one of their incredible athletes, Erik Roner. Our thoughts are with the friends and family of Erik who lost his life recently in a parachuting accident.
We open with this feature with a statement about from the Nitro Circus family about their dear friend, Erik Roner:
Nitro Circus today received the devastating news of the tragic death of Erik Roner: husband, father and beloved member of the Nitro Circus and action sports family
The accident occurred at the opening ceremony of the 4th Annual Squaw Valley Institute Celebrity Golf Classic in Squaw Valley, California.
Roner was the third member of a three-man parachute team to jump and, according to witnesses, was off the drop zone target on descent and hit a large tree. He was then transported to a local hospital where he was pronounced dead.
Erik was world-renowned for his antics and loveable personality in Nitro Circus media and live shows across the globe.
He was also one of the world's leading ski BASE jumpers, jumping from iconic locations around the world.
Most importantly, Erik was a caring, generous and wonderful person – a loving husband and father to two beautiful children.
Travis Pastrana said today, "Erik was an amazing person who made everyone and everything around him better. His smile, laughter and personality will be missed by everyone at Nitro Circus. Most importantly he has a beautiful wife and amazing kids that will miss him dearly. He is gone…. But will never be forgotten."
From the entire Nitro family, all of our love and prayers go out to Annika, Oskar, Kasper and all Erik's family and friends.
We are all going to miss you so much, our dear friend.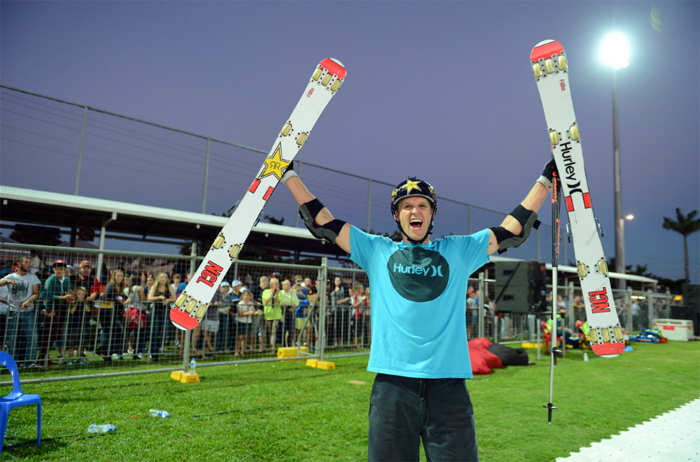 The upcoming tour will perhaps be the most epic tribute to Erik.
We caught up with Travis Pastrana, Jolene Van Vugt, and Jed Mildon to learn a little more about them individually and see how they are continuing to push the envelope to give their fans the best show possible.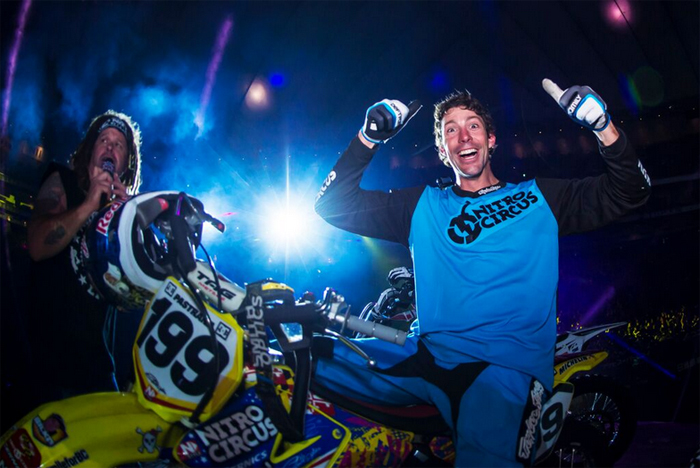 Travis Pastrana (FMX)
What is the biggest lesson Nitro Circus has taught you over the last 10+ years?
The greatest thing I've learned in over the past 10 years is to keep my mouth shut! Strangely enough hanging with this crew is very similar to being around my dad. I always had to watch what I said because he would hold me to my word. Now with Nitro Circus, if I say, "I would like to do a [insert dumb idea here]", the crew will find a way to make it happen.
How have you been able to push the envelope and keep the authenticity of Nitro Circus alive?
I often hear people talking about strategies to "building a successful brand" or "working to stay relevant". Personally, I think if you are passionate about what you do and surround yourself with people who are there because they love what they do, you will always maintain core authenticity.
What are your top three favorite Nitro Circus stunts of all time?
That's a really tough question because stunts are always evolving. The biggest stunts last year are the warm up tricks this year. But if I had to name three, I would say:
1. Aaron Wheelz Fotheringham dropping in for the first time in a live show was absolutely horrifying, thrilling and awesome at the same time.
2. The 4-person flip. It's still a crapshoot if they make the backflip or land on their heads.
3. Nitro Golf. Picture regular golf except the ramp is the club, the rider is the ball and a Zorb Ball on the landing is the hole. Problem is that the hole in the Zorb Ball is REALLY small and if the rider doesn't land perfectly (hole in one) he or she bounces off the Zorb Ball and drops 20 feet to the ground. It usually works, but when it goes bad, it goes really bad.
Jolene Van Vugt (FMX)
How did you get into motocross?

I was basically raised around race tracks, my Dad and my Brother both raced since I was little. So my family was at the track every weekend together. When I was 11 I asked my Dad if I could do it too, could I race also? It wasn't something that I saw many females doing and none my age or younger, at that time there were only a couple women and they were older, so it never really dawned on me earlier. I learned to ride on my Brother's old KX80 and started racing competitively at the age of 15. My Dad and I then started to travel around North America for my racing.
What have been some challenges of participating in a predominately male sport?

As a female in any male dominated sport you have to work really hard, 100% mentally and physically committed to being the best you can be and pushing from deep within. Here's a reason they are predominately male sports, we are two different creatures and men being different in the way of these kinds of sports coming naturally to them and generally thriving on it, that is rare for women. It's rare that women have what it takes to mentally and physically push themselves to go through what is needed to make a mark in these kinds of sports, but we are out there! We are out there and we are working are butts off to be in the game and do what we love.
How has this driven you to be the best at what you do?

My passion for what I love. This is who I am, what you see is what you get. My drive comes from within, I feel like in a lot of cases it's something you're born with and then the rest is learned by example, by your environment growing up. My parents always supported me to follow my heart and chase my dreams, but to do so with 100% commitment. I'm not always the best at what I do, but I know I've given it my all.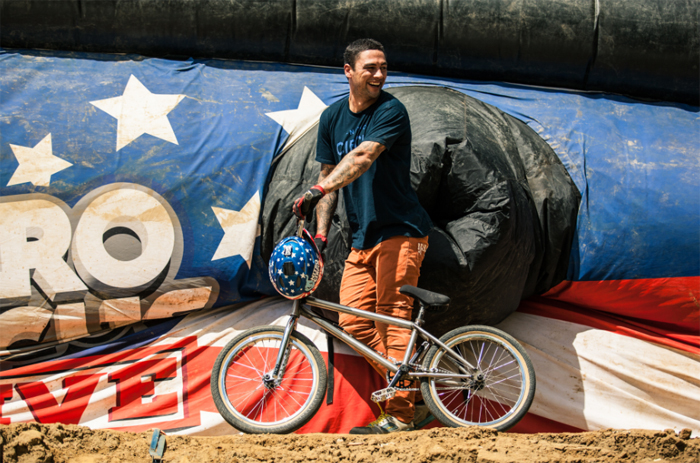 Jed Mildon (BMX)
You recently one-upped yourself with a quadruple back flip on a BMX bike. What was going through your mind when attempting that and what is your next goal?
The first thing going through my mind was definitely not an attempt. If you're going to attempt something you already have doubt. It's a negative connotation. Only positive affirmations must be spoken/thought through the process. So what I thought was the process. In this case it was as simple as snap, tuck, spot open. I also would think about the feeling of landing the trick and the celebration after which always helps me get it done!
Record-wise my next goal is long distance tricks along with a bunch of new world first tricks I have learnt to do in Nitro Circus. After all that's what Nitro is good at ;)
What North American city are you most stoked for?
I'm really looking forward to Vancouver November 1st. Vancouver is a beautiful place with amazing people and I love the vibe it gives off!
What has been your favorite part of this tour so far, and what can we expect?
We haven't started the tour yet. We're just beginning the training for it at Woodward West. Freestyle is the most fun exciting life any one could ask for. Nitro athletes are the best at what they do in the world! You can expect to have a fun night and be entertained by the best of the best!
---