BACK TO NEWS
EVENT: Monster Energy Presents An Exclusive Behind-the-Scenes Look into SLS Nike SB Super Crown
Monster Energy presents an exclusive raw look into Chris Cole's perspective from Street League Skateboarding Nike SB Super Crown in Chicago, and footage from Cole's Instagram.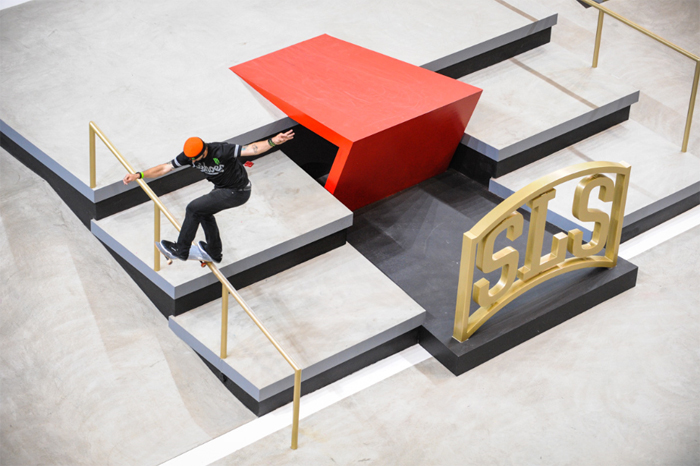 When you make it to SLS Nike SB Super Crown it is down to the top eight skateboarders in the world and goes straight to the finals to a winner takes all format so there is a lot more pressure. Cole is no stranger to competing in Super Crown, winning the title in 2013, and talks about being pro in this day and age and what you have to do to make it in a world driven by social media.
"I find to be a professional skateboarder in this day and age you have to focus on everything and it doesn't have to be just contest skating, although some dudes do that," said Cole. "I don't like to do that. I like to do editorial, magazine stuff, video part stuff, contest stuff, and Internet product stuff with sponsors. If you don't stay in the public eye in a whole bunch of different ways you aren't really doing your job as an altering vehicle."
"I don't have any specific video projects. I like to film a whole bunch of little edits. I feel like video projects either have to be on a really grand scale – product specific, or little bursts because of today's attention span and the media – social media just brings it so you have to hammer out stuff all of the time and if you aren't, than you aren't relevant."
A contest destroyer, Cole also believes in being a well-rounded skateboarder and keeping it real. He has graced the cover of every big skateboard magazine, is a two-time winner of Thrasher Magazine's prestigious, Skater of the Year award, as well as TransWorld Skateboarding's Best Street Award, has starred in some of the best skate videos of all time with his awe-inspiring parts, and is constantly pushing some of the sickest content out there through his social media channels.
"When everything is all said and done I just want to be seen as me," said Cole. I just want to be seen as a dude that went out there, ripped, had a good time, skated like himself and didn't try to be anyone else. That is all I can hope for and hopefully that inspires people to do the same." For more on Cole and the rest of the Monster Energy skateboard team visit www.monsterenergy.com.
For interview or photo requests contact Kim Dresser E: (kim.dresser@indiepragency.com), or C: (949) 300-5546

---