Back to News
B$Z: Coldscreen, the Lotion Opening a New Choice this Winter, Allowing Fewer Layers & More Warmth
October 13, 2015
Coldscreen, a deep hydrating body lotion that keeps users warm when they're out in the cold, has launched an Indiegogo campaign to raise $40,000.
Coldscreen applies fast and keeps users warm for up to four hours. Coldscreen works with a user's body chemistry to actively retain a body's natural heat, while resting, yet keep temperature regulated while a user is active so they never overheat. The lotion allows users to embrace and enjoy their experiences in low-temperature settings.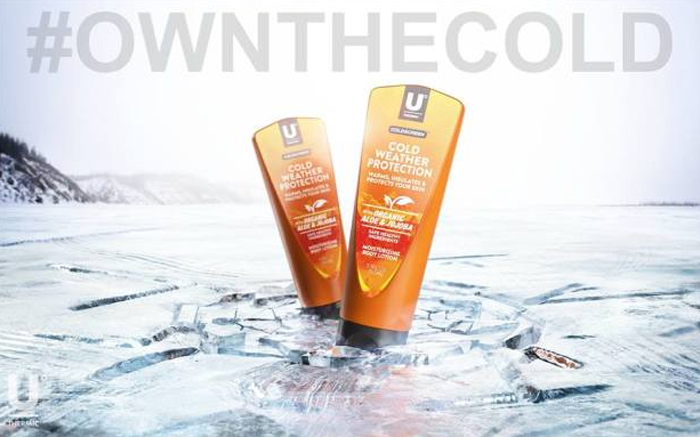 "Our ultimate mission at U°THERMIC is to open up new choices and a different way of thinking about how we all experience the cold," Ryan Tattle, U°THERMIC co-founder, said. "We want to start a revolution that changes the cold weather experience, without having to throw on yet another expensive and restricting layer or jacket. We should only focus on having fun and nothing else, especially not the uncomfortable and deterring feeling of being cold."
Coldscreen has undergone the strictest of clinical trials and testing and is formulated with high-quality, widely-used natural ingredients from around the world including an Antarctic algae extract, enhanced vitamin complex and a unique fruit extract from Tasmania, Australia. It has been tested, firsthand, around the world from the French Alps to the Himalayas to a boat in the middle of the Atlantic ocean. It is fragrance free and safe for all skin types. Coldscreen has been formulated to be fast acting, so within just a few minutes of application, users will feel Coldscreen activating, and a few moments later, experience the amazing warm feeling.
Though it is perfect for avid skiers and snowboarders, Coldscreen has been developed with a broad audience in mind. It is perfect for users to free themselves from bulky layers while hiking, running, hunting, sleeping in a cold tent while camping, attending sporting events and even more.
Coldscreen is now available to pre-order via Indigogo. The lotion is available in 2.7 oz. and 5.1 oz. beginning at $14.99 and $19.99, respectively. Additional reward opportunities include a first of a kind behind the scenes documentary, showcasing the inner workings of a Indiegogo campaign and all the tips and tricks, also weekend packages in Colorado with full day ski or snowboard lessons with a pro.
---