Back to News
B$Z: Ethika x Tha Alumni Collab
October 13, 2015
Ethika is excited to announce the release of a second collaboration with Kid Ink's Tha Alumni Music Group. The new piece is a follow-up to last year's collaboration that sold out online and at retail within just days of being released.

"Both brands have grown a lot over the last year," said Kid Ink. "With this second collaboration, we wanted to use the palm print to give the pair a little more of that LA and California feel. Ethika makes a great product that fits in perfectly with Tha Alumni line."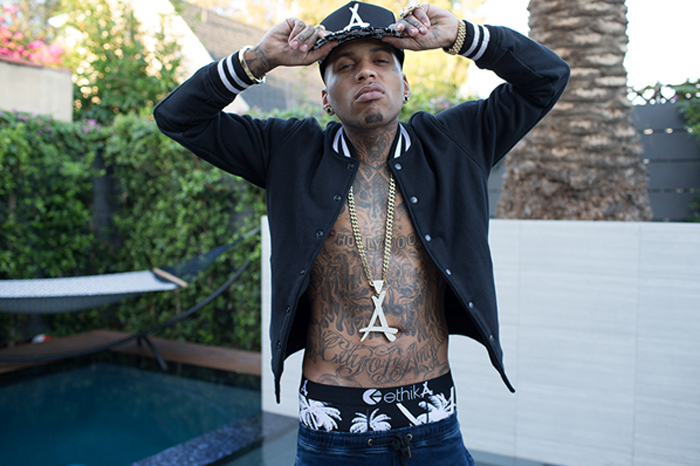 The new Alumni piece is the latest release from Ethika influenced by the music and streetwear culture.

"When you believe in something enough, there's nothing that can stop you from achieving it, that's been the juice behind Ethika's build," said Ethika Founder Malcolm McCassy. "Kid Ink embodies that same creative drive to get what's yours, and stop at nothing until you do. It's a natural fit, Ink's music inspires our athletes, while a mix of his inspiration came from watching athletes like Pastrana, and Sheckler growing up. Psyched to have a young legend like Ink and Tha Alumni part of the Ethika familie, all about good people backing good people!"

The pairs are now for sale at www.ethika.com, www.tha-alumni.com, Tillys, and numerous other retail outlets.

Ethika is focused on expressing every person's individuality across a variety of cultures including, skateboarding, motocross, bmx, snowboarding, surfing, basketball, football, music, art, and fashion. More Ethika news, photos, and videos can be found on Twitter (@ethika), Instagram (@ethika), and online at www.ethika.com.
---