Back to News
B$Z: Danny Way's Larger than Life Skateboarding Destroys Another World Record
October 14, 2015
Danny Way has a long history of smashing through the ceiling of what was believed possible on a skateboard, and he just broke the Guinness World Records' Highest Air with a 25.5 foot air. The name Danny Way brings to mind powerful images of skateboarding in the highest places, picture jumping a 60-foot gap over the Great Wall of China, and bomb dropping from the Neon Guitar outside of the Hard Rock Hotel and Casino in Las Vegas. Danny holds several verified world records, and after breaking his own world record more than once he is now competing against himself and his drive to see how far the boundary can be pushed.

Watch Danny write the next chapter of his own record book with this World Record breaking 25.5 foot backside air here: www.dcshoes.com/beyond-measure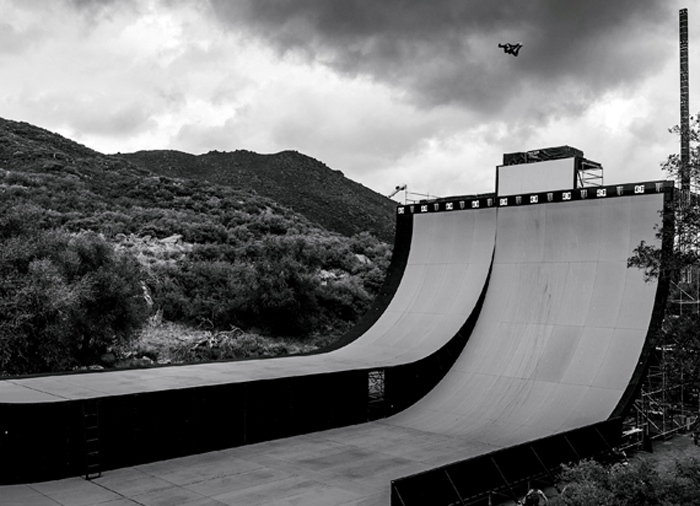 As if defying gravity wasn't enough, Danny had to face 20-mile an hour winds while making history

THE TALLEST RAMP EVER BUILT
DC Shoes has supported Danny's progression, and made this world record attempt possible by partnering with Monster Energy and hiring California RampWorks to build the tallest skate ramp ever made in the Cuyamaca Mountains above San Diego. Built for Danny to have a maximum speed of 55 mph the drop-in towers 85 feet three inches above the base of the ramp. The ramp is 256 feet long with a landing ramp that stands 56 feet tall. That puts Danny more than 81 feet above the ground at the height of his backside air!
For more information visit dcshoes.com.
Join the conversation on social media with the hashtags #DCShoes and #DannyRecordAir.
---