BACK TO NEWS
B$Z: Greyson Paved His Own Path to Element's Pro Ranks
Last night, Element welcomed Greyson Fletcher to the global pro team. While Greyson has been submerged in a life of surf and skate culture since birth, he has truly paved his own path to join skateboarding's elite by skating fast as hell, with absolutely no regard to judgments! His calm outward demeanor is deceiving because he unleashes a fury of energy the second he steps on a board.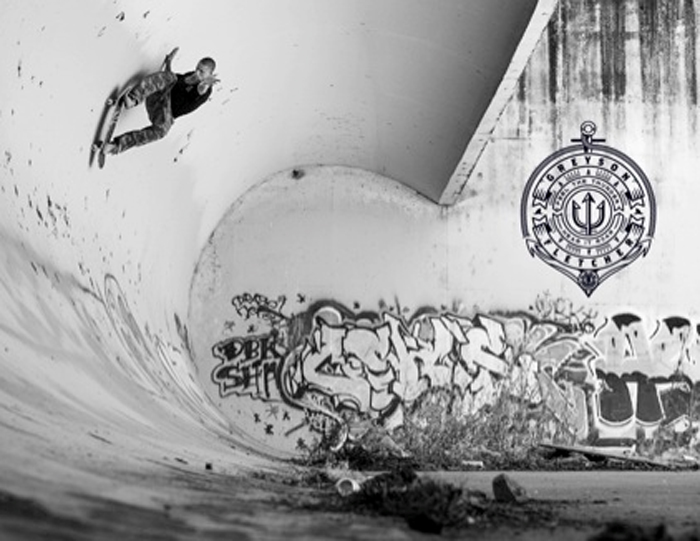 Check out Greyson's "In Perdition" teaser here and look out for the full part dropping Monday, October 19: http://www.thrashermagazine.com/articles/videos/greyson-fletcher-s-in-perdition-teaser/.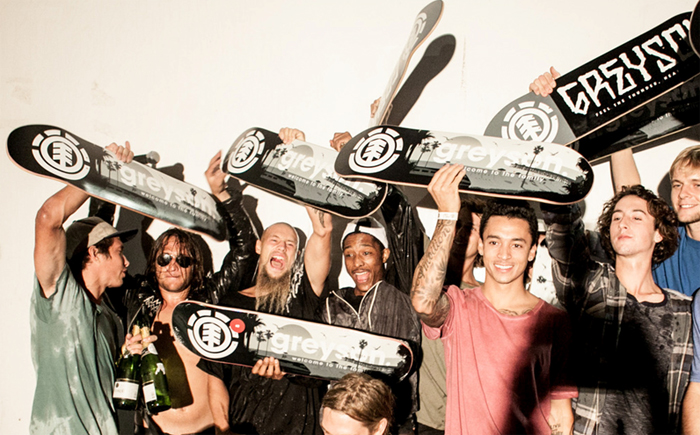 Greyson congratulated by Element friends and family
Greyson's earned the respect of skateboarding's elite with his style and full-bore mindset. Like his Elementality symbol of a Great White shark, Greyson is lightning fast and is known for destroying anything in his path.
His Element skateboard collection, exclusive Independent truck colorway and pro OJ wheel will be available through Branch Distribution on Monday, October 19.
---