Back to News
B$Z: Eagle Creek Dominates 4-Wheel Luggage Market In Outdoor
October 27, 2015
Outdoor customers are independent, walking the path less traveled and abusing their luggage more than most. Cobblestones, dirt roads, sometimes no roads at all, there are no boundaries for today's adventure traveler. Eagle Creek has always built the toughest bags and luggage, enabling the sort of freedom outdoor customers crave. The legacy of durability and functionality continues into Eagle Creek's 4-wheeled AWD (All Wheel Drive) luggage, no matter how far flung the adventure.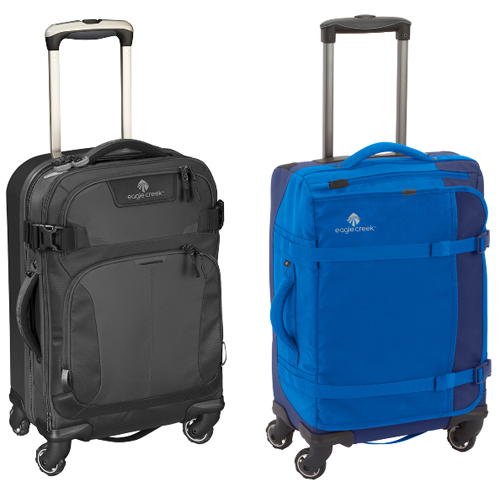 Eagle Creek builds their 4-wheeled luggage with the durability and quality that goes into every one of their products, ensuring that all their bags can handle the ambitions of their owners. With the introduction of the Tarmac AWD line in 2013, a new standard was set and even the burliest Outdoor travelers realized and appreciated the ease of use four wheels brings, saving muscle strength for the fun stuff.
Throughout 2014-15, Eagle Creek has seen steady growth in the 4-wheel category, with large key Outdoor specialty retailers leading the way, and the Fall 2015 No Matter What™ Flatbed AWD adds a more streamlined option for the purist gear hound.
Built strong and water-resistant to conquer the roads less traveled, AWD bags are outfitted with the Eagle Creek custom-designed mega-treaded AWD wheels, to give fans the best of function and versatility.
Links:
Eagle Creek: www.eaglecreek.com
Eagle Creek AWD Bags: http://shop.eaglecreek.com/search/AWD
Eagle Creek Facebook page: https://www.facebook.com/EagleCreekGear
---