Back to News
B$Z: Monster Energy Announces Partnership Deal with Ronda Rousey
November 8, 2015
Monster Energy is excited to officially announce a partnership deal with international MMA superstar and UFC undefeated Bantamweight Champion Ronda Rousey.
The ultra famous American MMA fighter is arguably the most dominant athlete in UFC history, and is responsible for the inclusion of women in the Octagon. Not only has she won all of her 12 professional fights, finishing eight of her opponents by armbar in the first round, but is also the first American woman to earn an Olympic medal in Judo at the Summer Olympics in Beijing in 2008.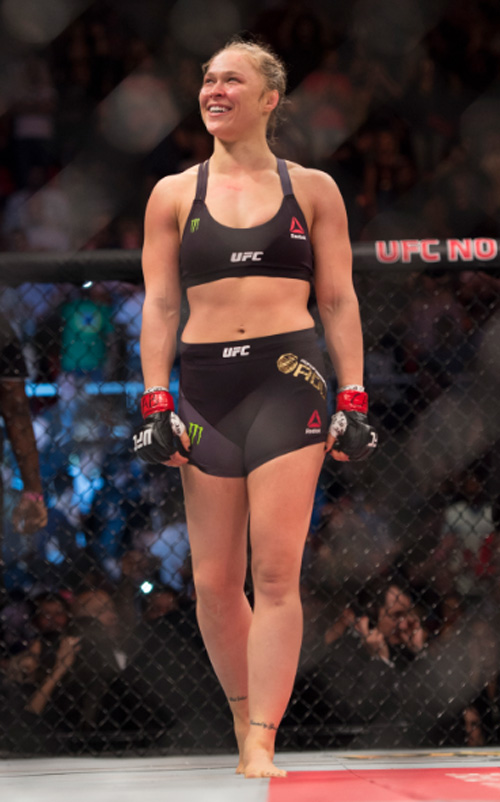 Rousey dominates mainstream media as a household name and is regarded as one of the most recognized athletes in the world. She was featured on the cover of Sports Illustrated as the world's most dominant athlete, and is also referred to as the darling of the Internet media after winning, "Best Female Athlete," and dethroning three-time winner Floyd Mayweather for the "Best Fighter of the Year," at the 2015 ESPY Awards.
Along with her illustrious and untouchable career in UFC, Rousey has a budding career as an actress and has landed roles in major films to include the Expendables 3, an action-packed role in Furious 7, and her most recent role in Entourage. She is also an author, cover model and fashion and social media icon.
Ranked #1 at 135 pounds by the Unified Women's MMA rankings, the 28-year old from Riverside, California represents Monster Energy's commitment to the MMA category and continued support of the world's best in class athletes.
"We are excited to welcome Ronda to our team," said Mitch Covington, Vice President of Sports Marketing, Monster Energy. Not only is she regarded as the world's most dominant athlete, but she is also an inspiration to all as one of the most iconic MMA fighters of all time with her unsurpassed drive, commitment, star power and worldwide crossover fan base that has made her a true champion."
Next up world Bantamweight Champion Rousey will face Holly Holm, as she looks to defend her 135-pound title for the seventh consecutive time at UFC 193 on Saturday, November 14 at the Etihad Stadium in Melbourne, Australia. Watch it on Pay-Per-View 10 pm / 7 pm ETPT.
For more on Rousey visit http://www.monsterenergy.com. For more information, interview or photo requests contact Kim Dresser at (949) 300-5546 or [email protected].
---