BACK TO NEWS
EVENT: DC Kicked-Off De La Calle/Da Rua World Tour with Los Angeles Premiere
DC premiered its full-length video, De La Calle/Da Rua last night at The Berrics with its starring cast: Felipe Gustavo, Tiago Lemos, Carlos Iqui and Thaynan Costa alongside the rest of the DC team.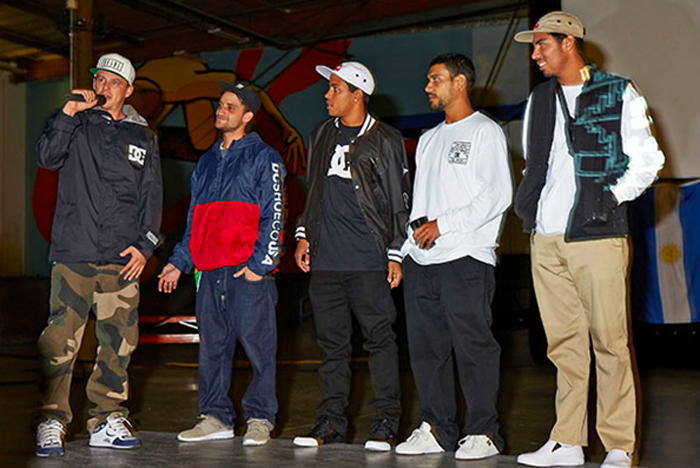 Josh Kalis (far left) Introducing DC's De La Calle/Da Rua with (left-to-right) Carlos Iqui, Felipe Gustavo, Tiago Lemos and Thaynan Costa

Josh Kalis states, "This videos features four of our guys who have dedicated their lives to the skateboard culture. They come from some of the hardest places on earth to not only skate, but to rise out and shine worldwide. Their stories are epic as is their absolutely raw skateboarding. DC has always represented the culture at a core level and is more than proud to support our Latin American powerhouses."
More than 250 people joined the DC team at the event to celebrate the streets that unite skateboarders around the world. The team had one year to focus on this project and the outcome far exceeded the expectations. DC kept free beers flowing to all throughout the party and provided attendees with Brazilian cuisine from Ta Bom Truck. To check out the De La Calle/Da Rua trailer, DC's special edition Lynx Prestige S LA and premiere dates dropping at a spot near you, visit: http://www.dcshoes.com/delacalledarua.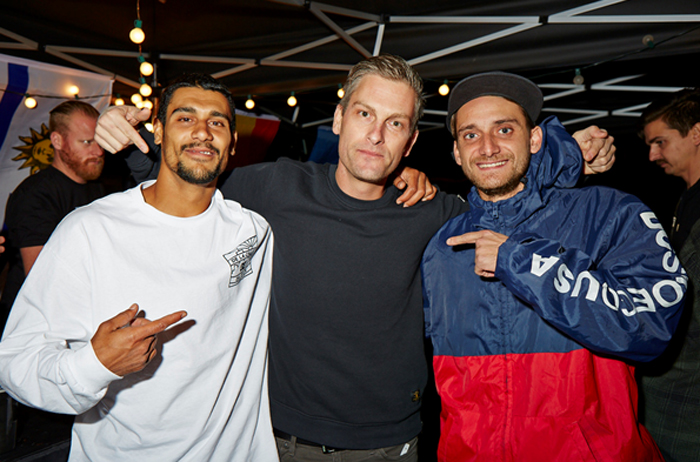 DC's Global Brand Leader, Jeff Taylor (center) with Tiago Lemos and Carlos Iqui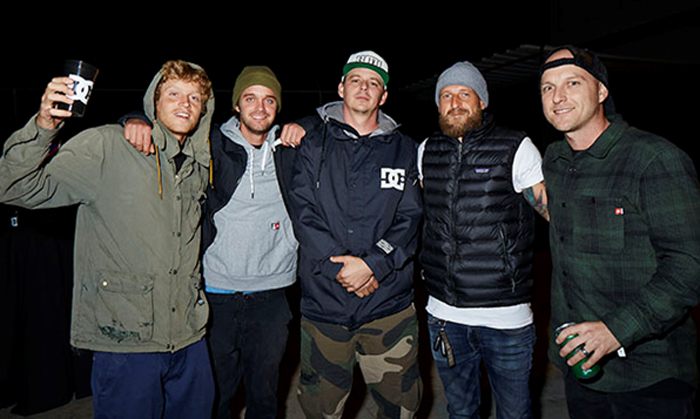 Wes Kremer, Matt Miller and Josh Kalis Celebrating with longtime friend Ruben Garcia and DC's TM, Jimmy Astleford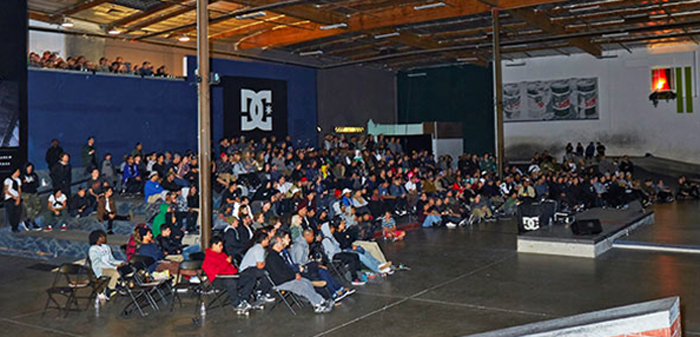 Premiere Attendees Watching the DC Team Throw Down Some Serious Hammers in De La Calle/Da Rua

The full-length film captures up and coming skateboarders Tiago Lemos, Carlos Iqui, Thaynan Costa skating the streets with Felipe Gustavo. Filmed primarily in the streets of Latin America, De La Calle/Da Rua also featured DC riders: Wes Kremer, Evan Smith, Tristan Funkhouser (T-Funk), Chris Cole, Mikey Taylor, Madars Apse, Matt Miller, Cyril Jackson, Tommy Fynn, Josh Kalis, Davis Torgerson, Jagger Eaton and Tom Schaar.
For more information on De La Calle/Da Rua and to shop now, please visit dcshoes.com and #DCShoes #DeLaCalleDaRua.
---