BACK TO NEWS
B$Z: Pearl Izumi Pushes the Pace with Road NØ v2 Minimalist Run Shoe
Pearl Izumi, maker of run, ride and triathlon performance footwear and apparel, is excited to release the Road NØ v2 minimalist road running shoe for Winter 2015/2016. This shoe is an update to Pearl Izumi's and a branch of their neutral range of road shoes, featuring lightweight and minimal cushioning – a great lightweight race flat.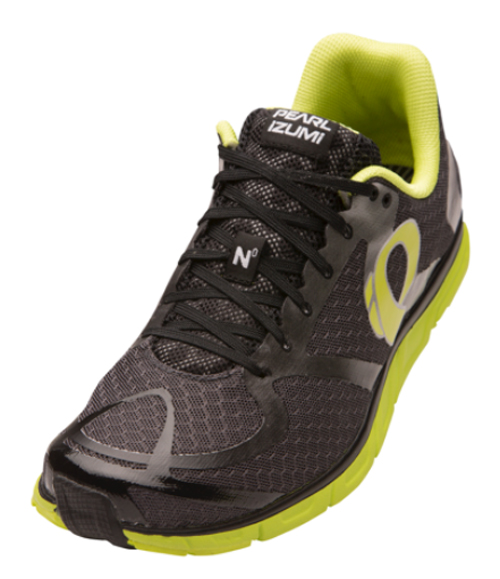 Considered "version 2" of the existing minimalist model, the Road N Ø v2 is Pearl's lightest weight road shoe, striking the ideal sweet spot between cushioning and connection to the ground. The designers started with the ultra-responsive midsole, then added speed-centric graphics and enhanced the 3-D Seamless Print Upper to deliver a dreamy, foot-conforming feel, arriving at this fluid, fast and fierce race-ready style.
Pearl Izumi's patented midsole technology delivers runners the smoothest experience out there. This technology combines a Dynamic Offset midsole, allowing the foot to move through stages of the gait cycle continuously and without pause, creating the most fluid of running experiences.
Additionally, Pearl Izumi's footwear stands out for its Next Generation Seamless Upper. This design element adds lightweight structure and upper integrity with unlimited opportunities for textures, layers and colors.
The Road NØ v2 will be available November 2015 and can be purchased at select retailers nationwide or online at shop.pearlizumi.com.
Men's and Women's Road NØ v2:
· NEW 3-D Seamless Print Upper creates a foot-conforming, sock-like fit
· Our lowest profile dynamic offset-shaped midsole delivers a smooth, responsive ride with an ideal balance of ground feel and cushioning
· Outsole combines outsole-grade EVA with blown rubber in forefoot for traction, durability and a lively feel
· Dynamic Offset: 1mm at initial contact to 4.5 mm at mid-stance
· Heel Stack Height: 16 mm (includes midsole and outsole)
· Weight: 6 oz. (men's size 9) 5.4 oz. (women's size 8)
---