Back to News
PHOTOS: Nitro Circus Live
November 9, 2015
Last week, the Nitro Circus Live tour stopped at the Staples Center to deliver its epic live action sports show to fans in Los Angeles, California during the show's North American Tour. The show was lead by action sports legend Travis Pastrana and, from start to finish, the energy never stopped! There were elements of motocross, skateboarding, snowboarding and skiing (minus the snow), flying contraptions like wheel barrows and bathtubs, and so much more!
You can expect audience engagement, seeing the impossible being possible, and Nitro athletes going head to head. It's definitely a can't miss show! Get your tickets to Nitro Circus here - you won't regret it!
However, if you missed the show this time around, have no fear! Check out our photo recap here: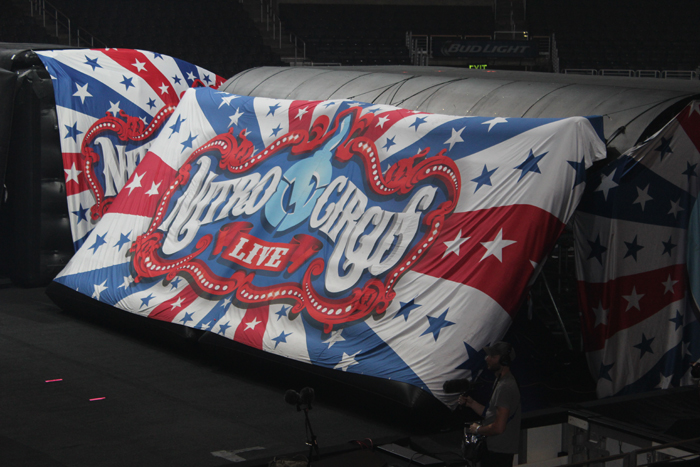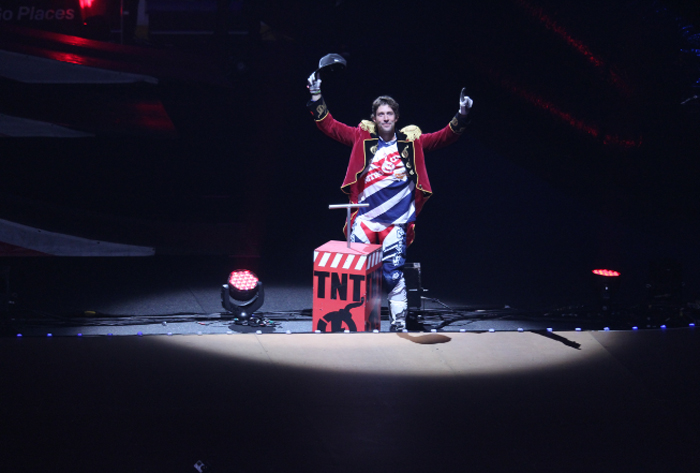 Ringmaster, Nitro Circus' fearless leader, and action sports legend Travis Pastrana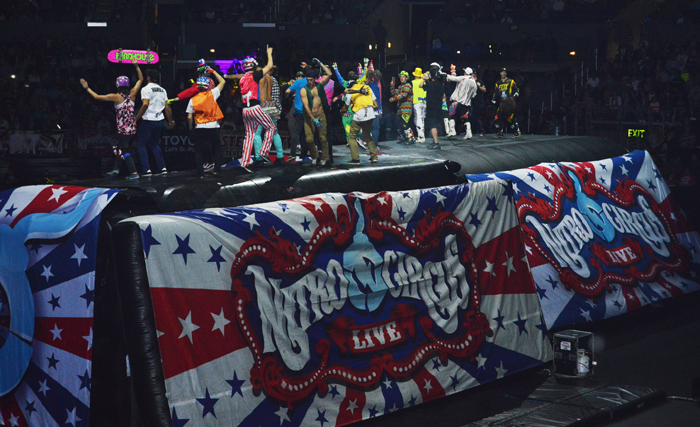 All Nitro Circus athletes getting ready for the show to begin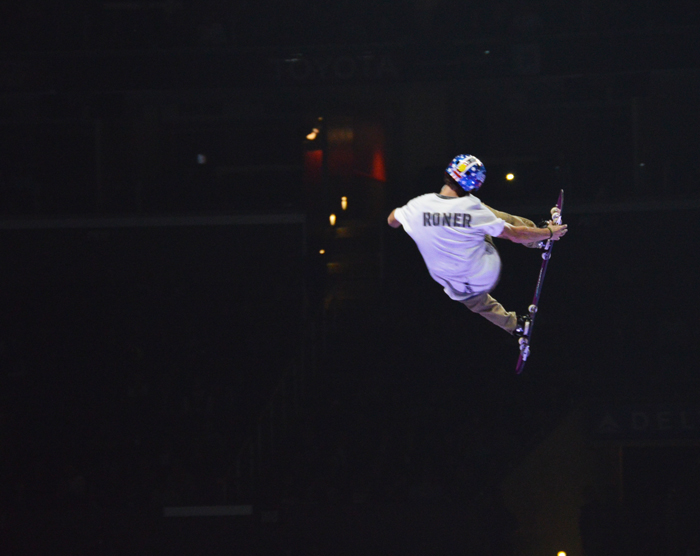 The show was dedicated to Nitro Circus family member, Erik Roner, who tragically lost his life in a sky diving accident in October 2015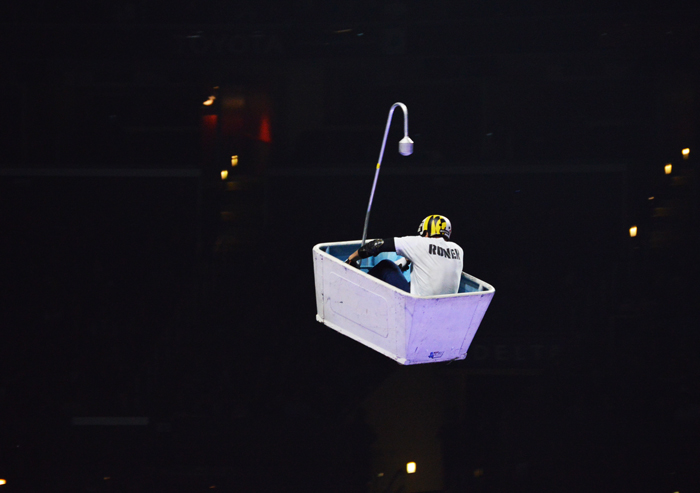 Multiple athletes and crew members wore "Roner" on their backs to celebrate his life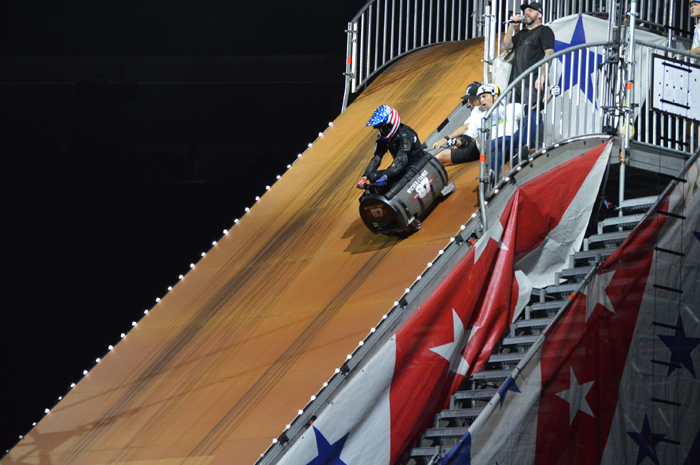 Nitro Circus is known for its contraptions, and this weekend's show was no different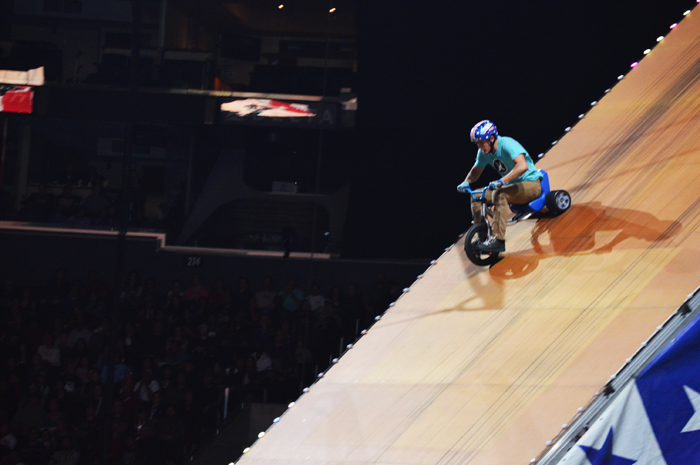 Kids' trikes were only one of the bizarre objects the athletes were attempting tricks with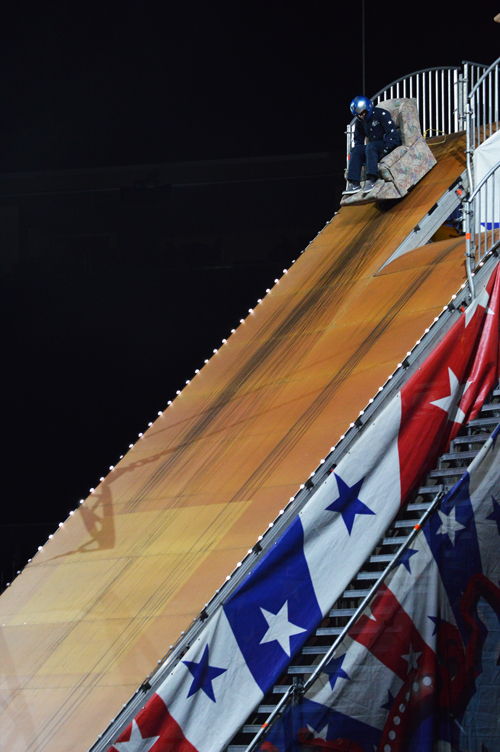 There were an abundance of abstract objects flying through the air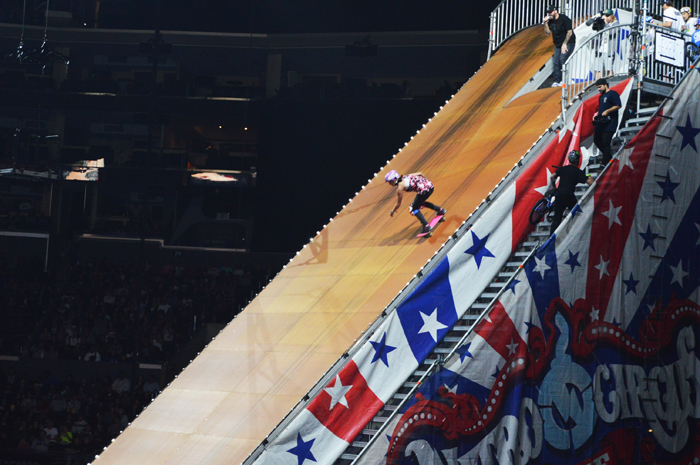 Representing the ladies, Lyn-Z Adams Hawkins Pastrana was ripping on the ramp


No snow? No problem.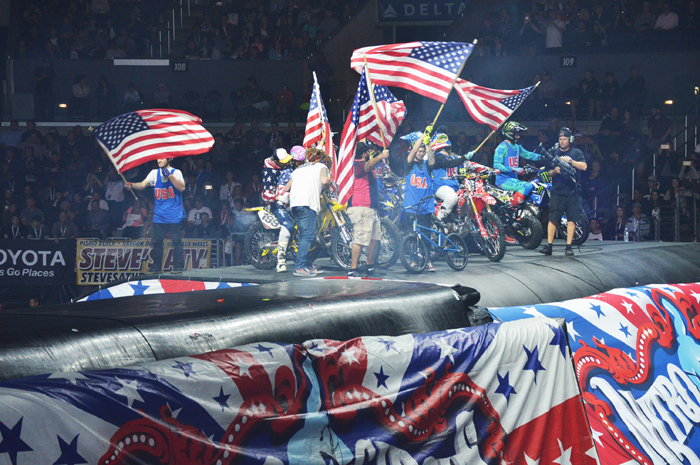 Team USA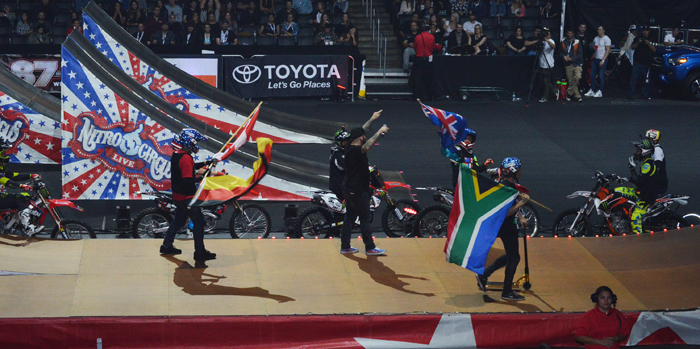 Team Rest of the World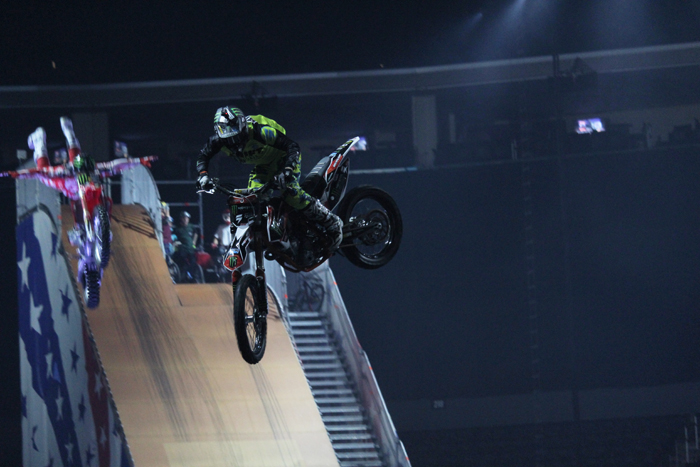 So many epic FMX tricks!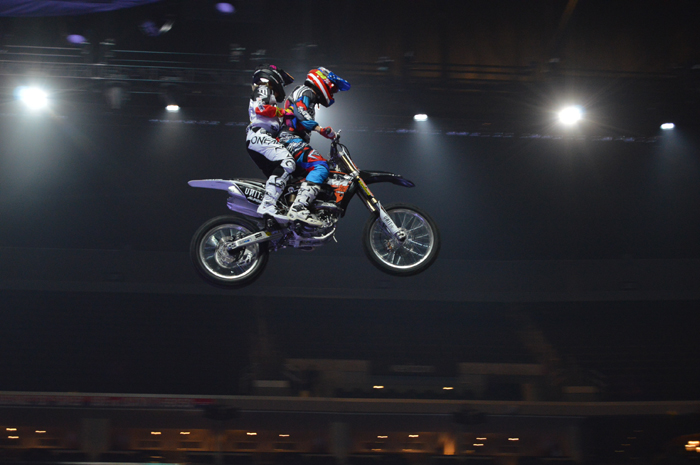 FMX athletes taking on tricks riding tandem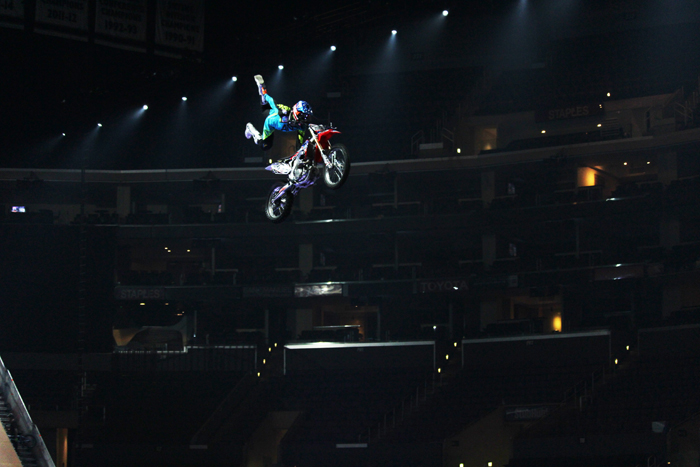 Getting some airtime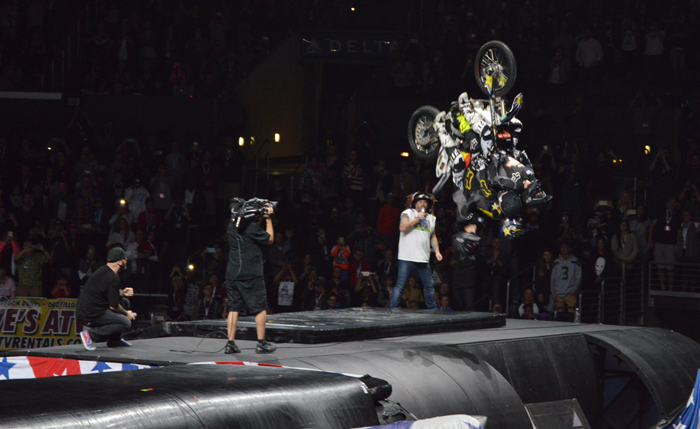 It wouldn't be Nitro Circus without audience participation - that's THREE fearless audience members backflipping with a professional (they landed it!)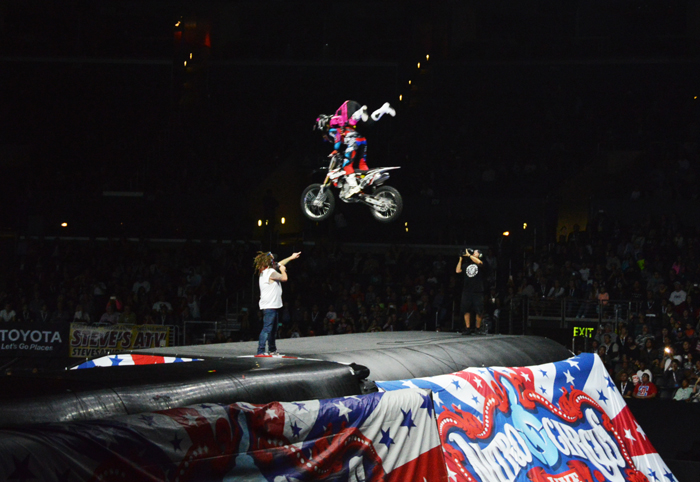 Brother and sister duo Emma and Matthew McFerran changing positions in the air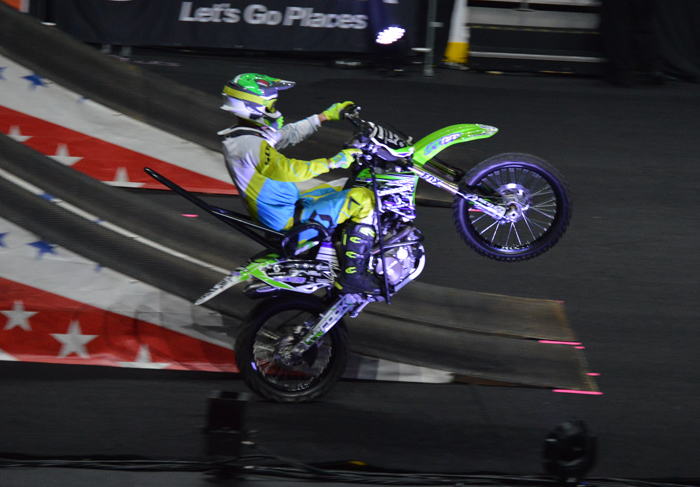 Paraplegic Bruce Cook doing the impossible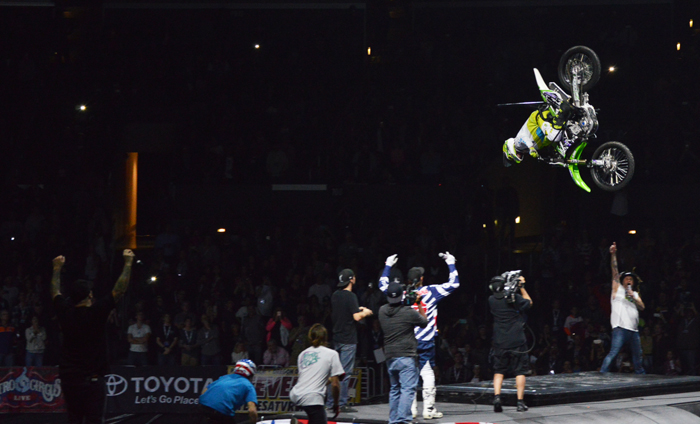 Bruce Cook mid-back flip!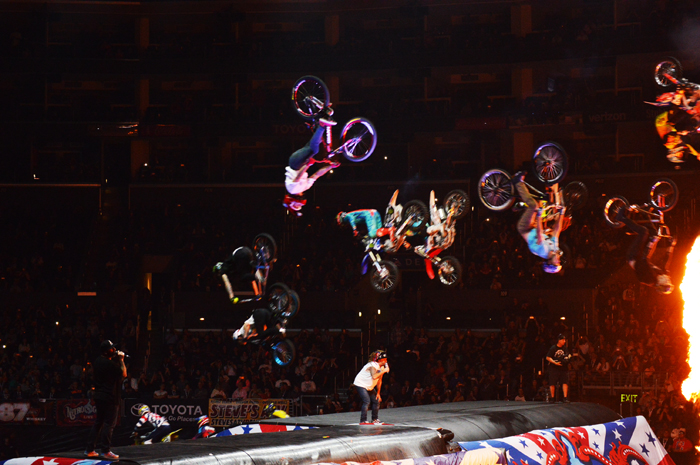 Nitro BOMB!
---