BACK TO NEWS
EVENT: U.S. Congresswoman & IRONMAN Kyrsten Sinema to Open TBI Conference
Triathlon Business International (TBI), an industry organization dedicated to promoting the sport and business of triathlon, today announced that United States Congresswoman (AZ, 9th District) Kyrsten Sinema will be the opening keynote speaker at the 6th annual conference January 24-26 in Marina del Rey, CA. Congresswoman Sinema is the first sitting member of Congress to complete an IRONMAN and currently serves on the Women for Tri Board of Advisors.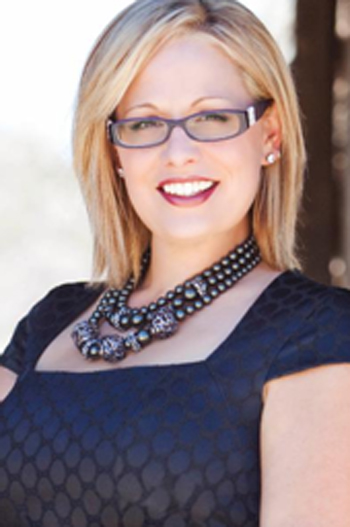 A self-described 'average athlete,' Sinema competed in her first full triathlon in 2013, IRONMAN Arizona, on a course that runs through the area she represents in Congress. In October 2015, she completed the IRONMAN World Championship, and has competed in numerous sprint, Olympic and half-iron distance triathlons. In early 2015 she was invited to join the Women for Tri Board of Advisors and participate in achieving the goal of changing the landscape of triathlon for women.
"Triathlon is an incredible sport, challenging us to go beyond our perceived limits," said Congresswoman Sinema. "The sport has helped me grow stronger and braver in all aspects of my life, and I'm so honored to share the inspiration of our sport with women nationwide."
As a public figure passionate about empowering women, Sinema is now part of a community that helps women overcome the barriers they face to participating in the sport of triathlon. Balancing time to train, the fear of swimming, and having the financial resources to purchase equipment and race fees, are some of the key roadblocks Sinema perceives face women, but there are many others. Sinema and her fellow board members recognize these roadblocks and are working to knock them down.
The TBI Conference will be packed full of information, opportunities and networking for everyone in the business and sport of triathlon. This is where the business of triathlon will get done. There will be a speaker and panel for multisport retailers and manufacturers, and the highly popular Race Director's track will continue from last year, focusing on the issues and needs of this segmented group of industry professionals. More speakers and content will be announced in the coming weeks.
The Ron Smith Awards Celebration reception and dinner on Monday night includes the announcement of the Ron Smith Award winner, the Steve Hed Award winner; and other exciting awards in the event, retailer, manufacturer and media categories.
Oct. 21 - Nov. 30: $399 TBI members / $499 non-members

(member number is required to register at member rate)

Dec. 1 - Jan. 14: $575 members / $675 non-members

Jan. 15 and after: $675 members / $775 non-members
Registration fees include all sessions, breakfast, lunches and a ticket to the Ron Smith Awards Celebration. Nonmember registration includes a one-year TBI membership.
Special conference room rates are available at the conference host hotel the Marina del Rey Marriott.
Companies interested in conference sponsorship or Expo space should contact Shannon Standefer.
Sponsors of the 2016 TBI Conference include The ACTIVE Network, Headsweats, Endurance Sportswire and Bicycle Retailer and Industry News. TBI Corporate Partners are Ashworth Awards and FinisherPix.
---