BACK TO NEWS
B$Z: Mammoth Mountain Launches Experiences Aimed at Businesses & Professionals
Mammoth Resorts today announced the launch of the company's business to business (B2B) division. The B2B division is designed to create a community of business leaders that connect, collaborate and engage in premier outdoor adventures in one of the world's most amazing places.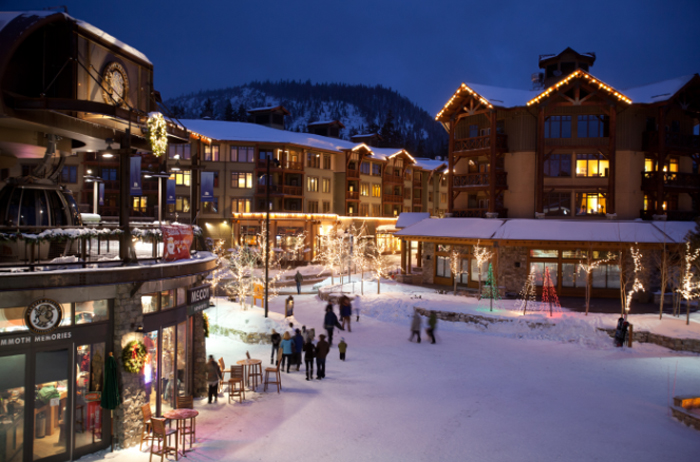 "People come to Mammoth for world class recreation, but also because the mountains bring out something special in people – they discover the best version of themselves here," said Rusty Gregory, Mammoth Resorts' CEO. "Our B2B division enables our guests to connect that experience with their professional lives and that of their clients, colleagues and friends. It enables this generation of business leaders to incorporate who they are into what they do."
After 60 years as a premier recreation destination, Mammoth is aiming to engage the technology and business communities directly by offering products and experiences tailored to their business and lifestyle goals. The offerings for businesses are designed to facilitate corporate entertainment, team building, collaboration on important problems and personal and professional transformation. These offerings reflect the values of a new generation of business leaders that seek a deeper connection with each other and the world around them, many of which are located in the innovation centers of Southern California and The Bay Area that are Mammoth's largest markets. These offerings provide an alternative to doing business at a restaurant or golf club, which are the mainstays of an older generation.
"Our primary objective through Mammoth's B2B offerings are personal and organizational transformation," said Rudy DeFelice, head of the company's B2B division. "The mountain has incredible assets in terms of recreational activities, dramatic scenery, lodging and a culture of health, fitness and adventure. We're creating programs on top of those assets which enable business leaders to connect, entertain and learn in a way that matches their personal affinity for the outdoors."
The core of the new business-oriented offerings is SKYBOX At Mammoth, an invite-only for corporations that embrace active adventure and the outdoors as a key part of their values. SKYBOX provides a vehicle for unparalleled client entertainment, team building and relationship building. The club has its headquarters mid-mountain, accessible only by gondola, and is the base for a variety of social and recreational activities that provide premier networking and recreational experiences not available to the public. Members will engage with world champion athletes, their clients, their teams and other members in privileged recreation, bucket-list worthy expeditions and VIP events held in Mammoth and in key cities in California. It is a corporate experience like no other.
In addition, Mammoth will provide conferences, facilitated off-sites, executive retreats and professional and personal development programs through The Mammoth Institute. These events will bring like-minded people together to engage with some of the most important challenges of our times while connecting with one another to enhance leadership and personal skills. The Institute is focused on challenging the mind, body and spirit by combining meaningful engagement with challenging problems in one of nature's special places.
With the message of "we know you, we get your values and we've built stuff just for you," Mammoth Mountain aims to be known as a recreation destination that "gets" tech and business and is the place those communities come to innovate, connect and have transformative experiences.
Further information about Mammoth's B2B initiatives is available by contacting Rudy DeFelice at rdefelice@MammothResorts.com.
---