Back to News
Flowfold – Interview with Nick Power
November 30, 2015
When Charley Friedman built a wallet from scraps of sailcloth for necessity while in high school, it's safe to say he had no idea what lied ahead for him. Teaming up with his childhood friend Devin McNeill, the duo founded Flowfold, a company that started with wallets and are quickly expanding to other everyday travel gear, which is now available in over 300 stores. While out for a surf, Charley met Nick Power, who is now the man behind the brand's marketing, and the rest is history.
With the entire team being under the age of 30, they were able to create a unique product that stands out in an otherwise cluttered market, and have quite the story to tell! We caught up with Nick and he told us about who Flowfold is and what it stands for.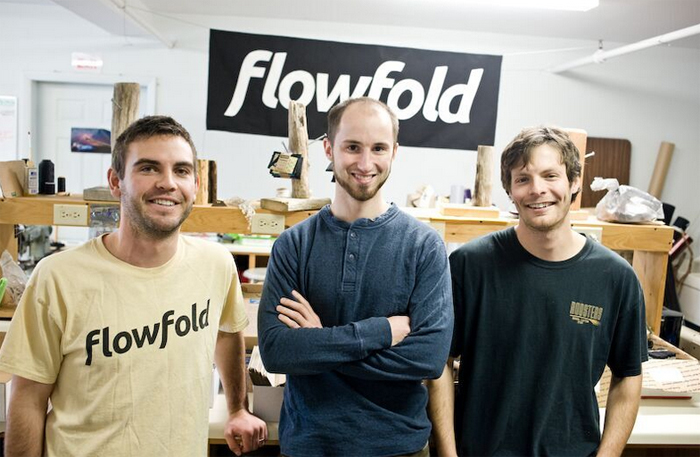 The Flowfold team: (left to right) Charley Friedman, Devin McNeil, and Nick Power

How did the idea of creating a wallet from sailcloth come about?
The idea first took root when our founder, Charley Friedman, was working a high school summer job building and repairing racing boat sails. His old leather wallet fell apart and he built a new one using scraps from the factory floor. From there, friends and family began asking for them and the idea grew organically into a business.
What are the benefits of using sailcloth for your gear?
The benefits are really due to the particular kind of sailcloth technology we use, which we call DiamondFiber. It's the perfect material for building carrying gear because it feels weightless and results in much slimmer designs. These fabrics were originally used to revolutionize the performance of America's Cup racing sailboats, and have ridiculously high strength-to-weight ratios. The inner diamond patterns make this cloth stronger than steel yet extremely light and thin.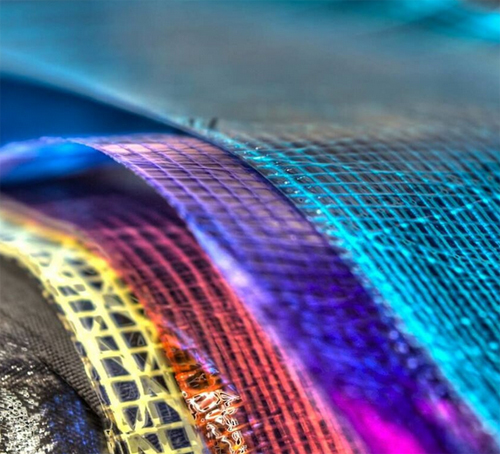 As an example, our Vanguard wallet is as thin as two credit cards and light as three sheets of paper--so light it floats even full of cash and cards.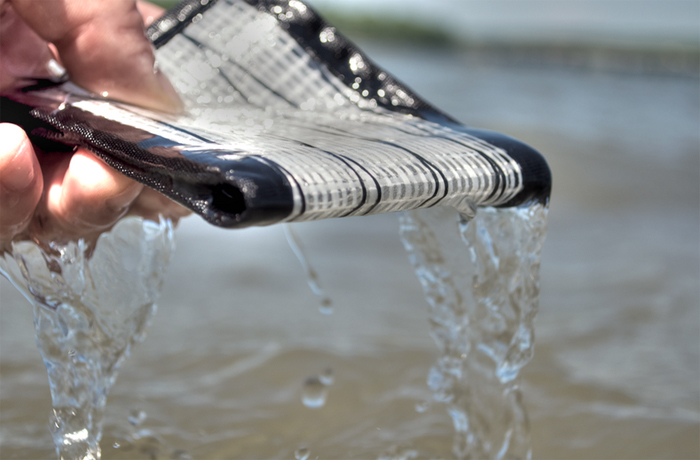 How do you obtain the material used to create Flowfold products?
We make use of remnants and short rolls that would otherwise end up in a landfill. The factories that make this material only use large amounts to build sails, and we make use of their scrap material.
Where did the name Flowfold originate from?
In geology, the term Flowfold describes layers of rock that fold smoothly over time without breaking. To us, this word represents the strength of flexibility.
How did the team come together?
The founders, Devin McNeill and Charley, have known each other since peewee soccer. They both went to school together, and shortly after graduating bootstrapped the foundation of the business. I bumped into Charley out surfing a few months later, and the three of us just went for it. We had a lot of help and good advice along the way.
What are the company's core values?
We are committed to building quality products that last a lifetime. We design them to fit intuitively so that all of your attention is focused on experiencing the present moment. We believe in supporting our community by keeping all of our manufacturing in America.
What has been your secret to success as far as expanding your line from wallets to bags and beyond?
We make products that stand out in stores and offer a genuinely better experience. We back all of our products with a lifetime warranty. Customers trust our brand and believe in our products, and they have been very vocal about it. Our growth has been a result of word-of-mouth enthusiasm.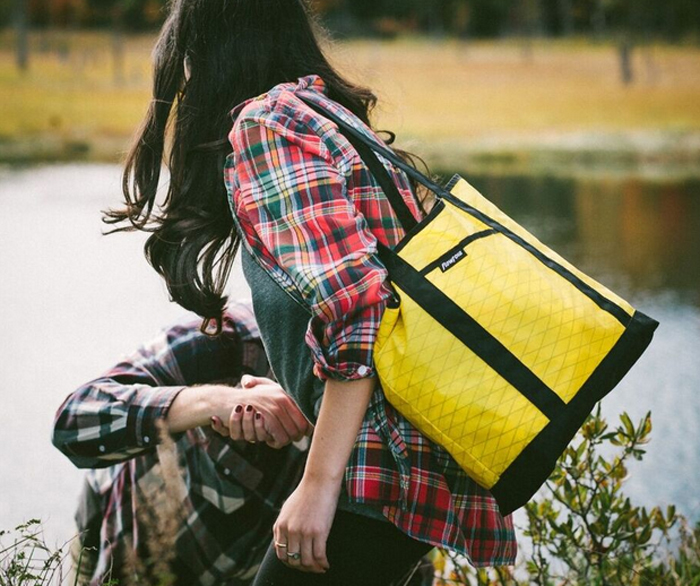 How has the lifestyle in Peaks Island, Maine influenced Flowfold and what makes it the perfect place for testing?
Traveling to and from an unbridged island in Maine presents significant carrying challenges. You have to bring everything you might need and prepare for weather, delays, and emergencies. Those insights are what inspired us to create lighter and stronger carrying gear.
What can we expect to see from the company in the future?
As we grow we are excited to build backpacks, duffel bags, and more everyday travel gear using the same technology and design philosophy.
---