BACK TO NEWS
EVENT: Trace Up / Stack Up: Trace Hosts First Nationwide Digital Surf Contest
Trace – The Action Sports Tracker – is thrilled to announce Trace Up / Stack Up, the first national surf contest judge objectively by digital scoring. From December 1 through the end of the year, 26 of the best surfers between the ages of 13 and 16 will use Trace everyday to track their best results in the water.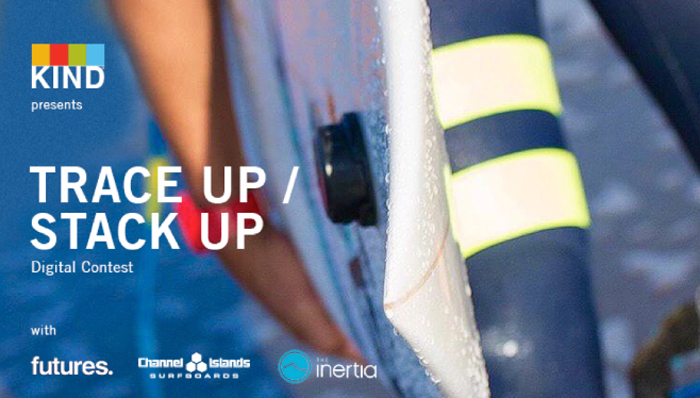 Each surfer will compete for cash prizes awarded in six categories including total yards surfed, most waves caught, number of turns, max speed on a single wave, best video with Trace overlay and best overall performance. The category winners will compete in a final heat at the Shoe City Pro in Huntington Beach this January to determine the overall winner.
"We wanted to create an objective surf contest where surfers from any location could participate. The Trace Surf App has leader boards in several categories so every maneuver from every participant can be tracked. The response has been great and we think this is only the beginning. - Brad Blankinship, Trace COO"
Trace accurately measures GPS, calories burned, airtime, distance height, number of airs, number of runs and more. For surfers, Trace will measure number of waves, length of ride, number of turns, turn degree, turn roll angle, distance paddled and time. In addition, Trace automatically edits video files, color corrects footage and overlays statistics.
LIST OF CONTEST PARTICIPANTS:
Brodi Sale
Dagan Stagg
Levi Slawson
Tyler Gunter
Kei Kobayashi
Trey Lockhart
Cole Houshmand
Brock Crouch
Ryan Martin
Kade Matson

John Mel

Parker Cohn

Griffin Foy

Micky Clarke

Jackson Butler

Finn McGill

Eli Hanneman

Jackson Bunch

Cody Young

Sage Burke

Dimitri Poulos

Dane MacKie

Keanu Igarashi

Sam Coffey
---