BACK TO NEWS
B$Z: PacSun Launches Exclusive New Menswear Label, F.O.G, in Partnership with Brand Fear of God
Leading specialty retailer PacSun is proud to announce the upcoming release of their newest menswear label, F.O.G., in collaboration with celebrated Fear of God creator and designer Jerry Lorenzo. Launching exclusively for the retailer, the collection represents a more accessible offering from Lorenzo that draws inspiration from his high-end label and distinctive styling. The F.O.G. label represents the most fashion-forward and highest quality fabrication to date for PacSun in menswear.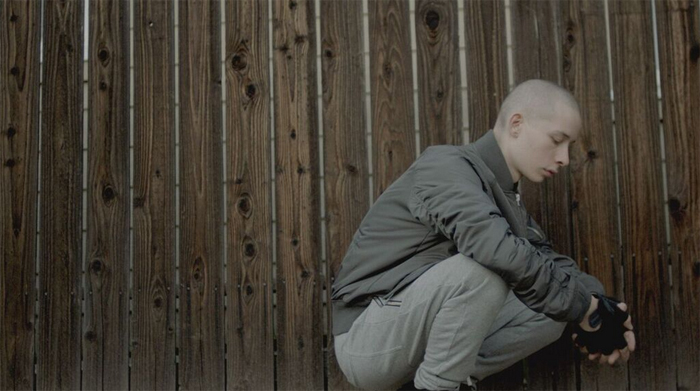 The initial F.O.G. delivery includes a total of 10 pieces, offering a wide range of apparel from elevated tees to thermals, flannels, fleece tops, bottoms and outerwear. Signature pieces include a distinctive raglan-cut bomber, an oversized military parka, a quilted brushed flannel shirt and a stacked-fit fleece pant. Products feature washed down, authentically lived-in fabrics with attention to detail in construction and silhouette including Lorenzo's signature long hemlines, unique zipper details, raw hems and edges. Featuring a utilitarian/military-inspired color palette, the line plays with proportion and shape with fits that are designed to be layered.
The price range for the F.O.G. label will run from $40 to $100, with outerwear priced at $300. The first collection will be available on December 11, 2015 in PacSun retail stores and online at pacsun.com. A second delivery of 12 pieces is slated to drop in late December.
"When PacSun approached me about creating this new collection for their stores, I knew it was the right time and the right partnership," said Lorenzo. "I felt like we could work together to leverage PacSun's resources and manufacturing expertise to make a collection that reflected my design perspective and quality, while still at a great price. In the end, I feel like we've created something more than a diffusion line of Fear of God, but rather a totally new brand for a youthful audience that is appropriate and accessible."
The release of F.O.G. Collection One marks the first of many deliveries for PacSun, as F.O.G. is an on-going partnership between Lorenzo and the company planned for multiple seasons.
"We have been admirers of Fear of God since Jerry launched his first collection and believe that he brings a truly distinctive voice to streetwear and fashion," said PacSun CEO Gary Schoenfeld. "We are proud to be partnering with Jerry in expanding his design reach by creating this more accessible new F.O.G. label that reflects Jerry's on-going commitment to high-quality fabrication, thoughtful detailing and purposeful silhouettes."
Lorenzo worked closely with PacSun throughout this collaboration, not only designing the line, but also playing a lead role in all aspects of the F.O.G. marketing campaign including model selection and styling. The campaign features model Gabriel Sahhar and was shot in Glendale, CA by photographer Cameron McCool and director Lane Stewart, both of whom have worked with Lorenzo previously on Fear of God campaigns.
---