Back to News
B$Z: DJ KO to Perform Throughout 2016 AMSOIL Arenacross Season
December 3, 2015
Feld Motor Sports® announced today that Nashville-based artist DJ KO, will perform at all 14 stops of the 2016 AMSOIL Arenacross season. The multi-talented DJ, remixer and producer will build on the energy induced atmosphere that has become synonymous with AMSOIL Arenacross and will complement the all-new look of AMSOIL Arenacross as it intensifies the combination of sport and entertainment like never before.
DJ KO is a staple in the county music world with credentials that speak for themselves. From his ACM nomination to being a recognized RIAA Certified Platinum producer as one half of Phivestarr Productions, DJ KO will enhance the AMSOIL Arenacross fan experience like never before. He has worked with globally renowned artists like Brantley Gilbert, Jamie Johnson, Colt Ford, and has done official remixes for Carrie Underwood, Jake Owen and Dolly Parton. He is a fixture in the Atlanta music scene, a resident DJ at Atlanta's premier EDM venue, "Opera Nightclub," and was runner up in the "Red Bull Thre3style" DJ competition in 2011.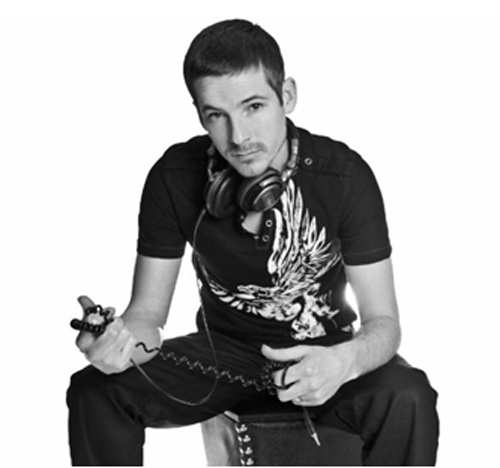 "I have always been a huge fan of the high flying, in your face, action that AMSOIL Arenacross brings," said DJ KO. "Having this opportunity to provide my soundtrack to the experience is a dream come true! Come out and see us as we take over America's best arenas and keep up with my travels and highlights at DJKO.com. See you soon! - DJ KO."
While unparalleled levels of competition will serve as the foundation of the 2016 season, DJ KO's hard-hitting beats will provide the perfect platform for excitement and drama produced on the track. DJ KO is part of AMSOIL Arenacross' commitment to an enhanced fan experience, combining the intensity of a nightclub with the world's most intense form of racing, setting the stage for a heart-pumping, energy-fueled spectacle.
"This is a bolder, rawer AMSOIL Arenacross with a commitment to making the entire experience of attending a race more compelling than ever before. We know the competition on the track is unlike any other racing on the planet, and we have partnered with DJ KO to accompany that intensity with a more exciting atmosphere," said Mike Muye, Director of Arenacross. "This addition will allow AMSOIL Arenacross to stand alone in the motorsports world and help to define the championship as motocross, more intense."
AMSOIL Arenacross' resurgence has been met with growing audiences at venues throughout the country. Competition is at an all-time high, arguably the most competitive in history, and the integration of a dedicated entertainment component to the experience is sure to leave fans yearning for more.
The 2016 AMSOIL Arenacross season kicks off on Saturday, January 9, from U.S. Bank Arena in Cincinnati and will visit a total of 13 different states before crowning a champion at the Orleans Arena on Friday, May 6, in Las Vegas. Tickets to all 14 rounds of the 2016 season are on sale now.
For more information on the 2016 AMSOIL Arenacross season, and to purchase tickets, log on to www.Arenacross.com. For all media requests, please contact Brandon Short [email protected] or 949-365-5750.
Never miss out on the latest news! For more information on AMSOIL Arenacross, please log on to www.Arenacross.com. To follow AMSOIL Arenacross on Facebook, Twitter and Instagram, long on to www.facebook/com/AMAarenacross, www.twitter.com/Arenacross and www.instagram.com/Arenacross. Subscribe to our YouTube Channel at www.youtube.com/ArenacrossLive.
---