BACK TO NEWS
EVENT: Michael Kershnar's "PCH and Mountain" Art Experience Celebrates the Constant Pursuit to Live
Last night, the Elemental Awareness Foundation celebrated Element Advocate, Michael Kershnar with an art experience called "PCH and Mountain." The multimedia experience at Laguna Beach's iconic Boom Boom Room captivated the lucky individuals who were able to witness and purchase Michael's artistic work; highlighting his cross-cultural interpretation between the art and skateboarding worlds.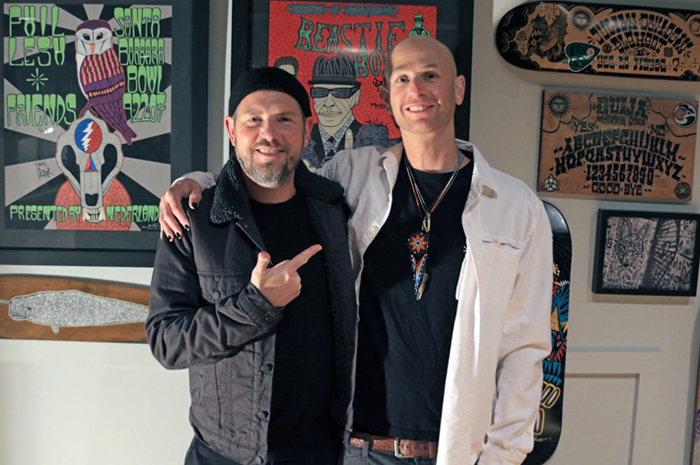 Element's Founder, Johnny Schillereff and Elemental Awareness Co-Founder Michael Kershnar

"As a lifetime friend, I've had the privilege to work with Michael on the Elemental Awareness Foundation and see the fruition of his consistent commitment to educating and inspiring the youth through skateboarding, art, social and environmental awareness over the years," said Johnny Schillereff, Element's founder.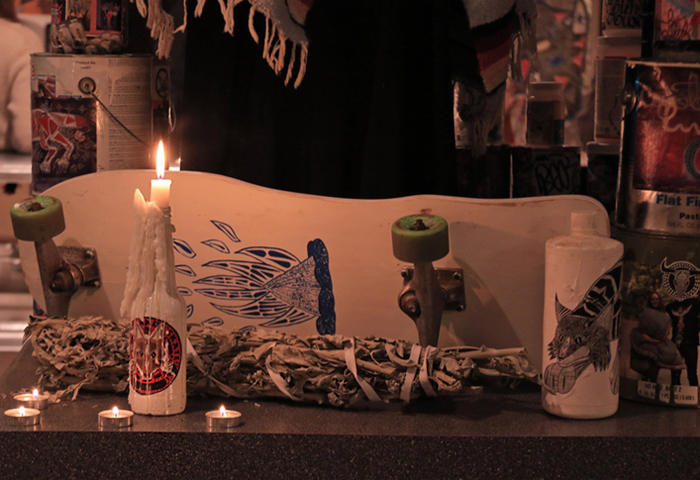 Skateboarding inspired décor illuminated the evening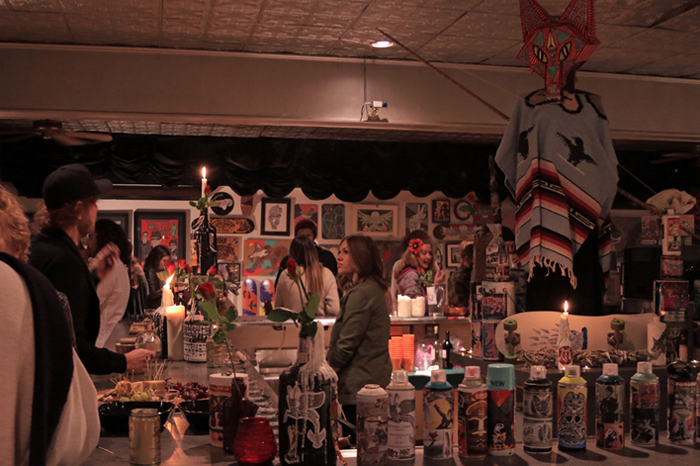 Guests enjoyed free flowing complimentary drinks as they viewed Michael's multimedia experience


From photographs to paintings, Michael's keen attention to detail is present in every creation
In conjunction with Laguna's "First Thursday Art Walks," Michael's one-of-a-kind paintings, drawings, photographs, films and sculptures depict his creativity from the past three years he's traveled between Paris, France and Laguna Beach, California. His artistic renderings celebrate the international cultures of skateboarding and art as they connect his passion and constant pursuit to live life.
Michael believes that every life should be lived. Every person is gifted in some way and that gift should be shared with the world. It is from these values that Elemental Awareness was founded in 2003. Elemental Awareness was created to educate and inspire young individuals to develop self-esteem, social and environmental awareness and empower them with tools to lead successful lives.
For the latest on the Elemental Awareness Foundation and Element, follow @elementalawareness and @elementbrand.
---