Back to News
B$Z: Balega Launches Inaugural Impi Team of Influencers for 2016
December 7, 2015
Balega, a leading performance sock brand in the run and outdoor specialty market, has opened the application portal for its first ever "Impi" influencer team. The Impi members will represent Balega as brand ambassadors to help illuminate Balega's core pillars of: performance, excellence, harmony, creativity and community, while continuing to highlight the products' excellence and position Balega as the leader in run.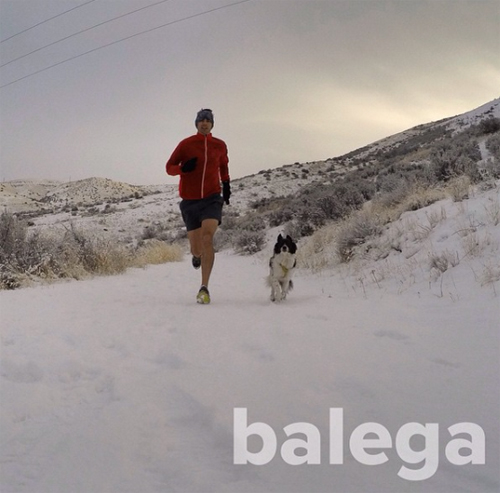 Impi is a Zulu word roughly translating to mean "warrior". The 2016 inaugural team will be made up of approximately 100 men and women athletes from across the United States that will act as an army of Balega warriors. These run enthusiasts will help spread the Balega love across their social media channels, at races and in their day-to-day life.
"We are excited to welcome and grow excitement around the brand by acknowledging a team of Balega ambassadors, said Tanya Pictor, VP of Marketing of Implus Specialty. "We are looking for passionate individuals who will carry the Balega name with pride, enthusiasm and dedication to the run industry. We invite anyone who truly believes in the Balega difference to apply to be part of the Balega tribe."
Balega Impi members will represent Balega's core values and share the brand's South African heritage while positioning Balega as a leader and innovator in quality footwear within the specialty run industry. Members will receive socks over the course of the year, a first-look at updated products and other Balega swag to help support them sharing the Balega brand with their communities.
"At Balega, community is something that we truly believe helps identify our brand. We strive to bring the spirit of community into our business and believe it is necessary for the harmony that exists between the products we create and those who use them," said Bert Pictor, Senior VP of Implus Specialty. "The Impi team will help celebrate and grow this Balega community."
The applications for the 2016 Balega Impi Team is open and will be accepted through December 18th, 2015. The team will be announced by the first week of January. Apply today at: http://bit.ly/1N6Lpeo.
For more information on the team or details on the application process, please contact Alexa McRoberts at [email protected].

---