Back to News
B$Z: Apex Ski Boots Awarded 2015/16 America's Best Bootfitters Awards
December 10, 2015
Apex Ski Boots, the innovators behind the high performance modular ski boot system, is honored with this year's Fitter's Favorite and Innovator award designations from Americas's Best Bootfitters for its MC-3, MC-X and ML-3 models.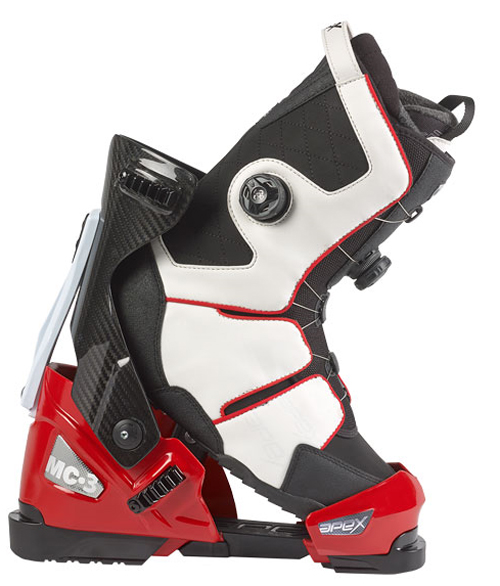 With a testing committee made up of bootfitters, ski instructors, race coaches and patrollers, America's Best Bootfitters reviews over 125 different boot models a year. Winners are included in SKI and Skiing Magazine's annual Buyer's Guides.
Unlike traditional boots, the Apex System offers a vastly simplified fitting process for comfort, warmth and performance virtually straight out of the box. Apex offers a perfect fit guarantee, providing a full refund for any reason prior to skiing in the boots, including exchanging sizing at no cost to the consumer.
The new boot models for Winter 15/16 include upgraded features including adjustable flex-arm on the back of the chassis to adjust/customize the forward lean of those boots for higher performance, a new external tongue design designed for smoother fit and closure as well as shedding water, and dual Boa closure system for customized comfort and fit.
To learn more about the Winter 15/16 assortment or to purchase, visit www.apexskiboots.com.
---