BACK TO NEWS
B$Z: Globe Introduces FIRST Bluetooth Enabled Speaker Skateboard Powered By Boombotix
Introducing the Globe Speaker Board (GSB), the first skateboard with a premium built-in speaker that gives riders freedom from headphones and the ability to create the ultimate soundtrack for their ride.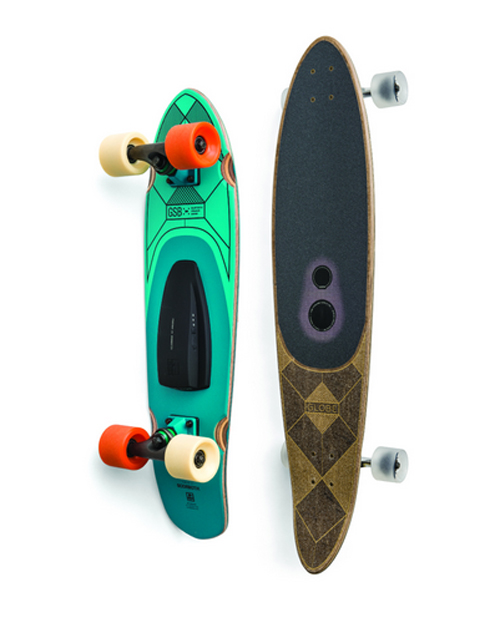 Globe designed and engineered two skateboards in collaboration with portable speaker manufacturer Boombotix®: the GSB Blazer (mini-cruiserboard) and the GSB Pinner (longboard).

Refined over two years of testing, the GSB speaker integrates a 50mm driver and passive radiator so riders can feel bass under their feet. It's encased in a ruggedized unit that's impact and water-resistant. The Globe Speaker Board comes with a 6' USB cable for easy charging and works with any Bluetooth® enabled smart device.

The Globe Speaker Board comes with a 90 day limited warranty and is available Christmas 2015 at select retailers worldwide and at Globebrand.com. #SoundtrackYourRide

---