BACK TO NEWS
Millennials vs. Gen Z - Interview with Bill Carter, Fuse Marketing
Most businesses nowadays are looking to Millennials for influence on current marketing campaigns and that has been the norm for quite awhile now. Amongst the largest concerns for this group of adults between the ages 19-35, is the environment and how companies are contributing to sustainability and recycling efforts. However, there is a new generation in town, Gen Z, or those between the ages 13-18, who are taking a larger stock in social change as opposed to those that precede them.
In order to get an accurate look at what drives the purchase decisions of these up-and-comers, Fuse Marketing, a Vermont-based agency specializing in teen, young adult, and millennial marketing, conducted an in-depth survey specifically targeting Gen Z. The results of the survey can be found here.
We asked Bill Carter, Partner at Fuse and generational expert, about the trends for the youth market in the coming year, what surprised him most about the survey, and the impact the findings will have on the workplace.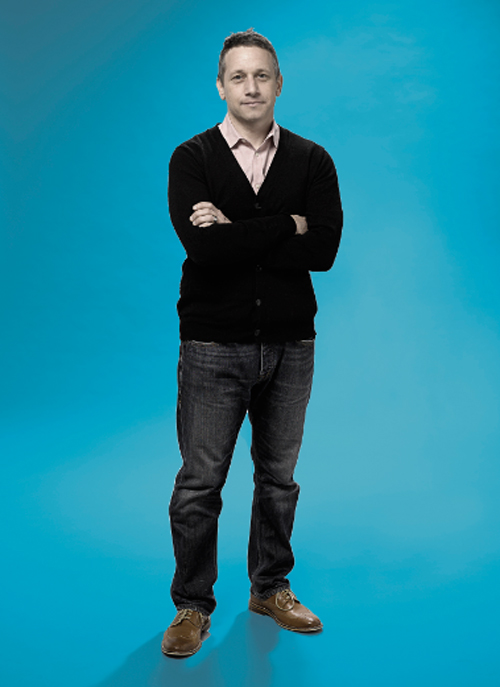 Currently, what are some of the trends that Fuse Marketing is seeing in the youth market?

Top trends we are seeing in the youth market for 2016 include:
The Everyday Influencer - The youth population has always put weight on peer validation, but social apps like Instagram and Periscope have opened the doors to a new kind of influence that can compete with even celebrity status.

Live video streaming platforms – Meerkat, Periscope, etc. – are being used to broadcast real-time and more brands will use this next year

The growth of virtual reality suggests a shift in traditional "social media", not just application in video gaming experience.

Curated commerce has become mainstream, especially within youth culture. We think this form of boutique-like service will continue to grow in the youth market.
What has been the biggest challenge in cause marketing in general? How have you seen that changing within the youth market?

In many ways, cause marketing started as a means for brands to connect to Millennials (now 19-36 years old.) If given a choice between similar brands, Millennials supported brands that were doing relevant, legitimate work supporting social causes. Largely because Millennials forced brands to make cause marketing a norm, Gen Z (current teens) assume that most companies are supporting causes. It takes a more unique approach to cause marketing to get the attention of Gen Z.
How was this study on social activism and Gen Z conducted and how did the study differ from what was delivered to Millennials?
Most of Fuse's monthly studies are conducted via an online digital survey to a representative panel of either teens or young adults. Qualified respondents for the social activism survey were U.S. males and females between 13 and 18 years old, with geographic representation. The sample size made the study statistically valid. Results in this Gen Z study were compared similar online studies we implemented to Millennials in the prior year.

What surprises you most about this study?

Gen Z's combined experiences have made them fiscally conservative, socially tolerant, and environmentally aware – but none of that is surprising. The first big surprise in our study was that "the environment" was not within Gen Z's top 5 concerns when given a list of current topics. I don't believe it's because Gen Z doesn't care about the environment, but rather it could be a result all the hard work by many in raising climate change and other issues to mass public consciousness. In other words, Gen Z may assume it's a given that the environment is a critical concern and don't think they need to even call it out. The second surprise is how much trust Gen Z places in brands that promote a social cause. Millennials use to ask brands to "prove" their efforts were genuine, while Gen Z take corporate America at their word when it comes to cause marketing.
What do you think is causing the shift from environmentally focused Millennials to more socially concerned Gen Z?
As a generation born into a society of instability they have witnessed an average of eighteen months between significant terrorist attacks since 1995 and three economic recessions. That level of instability can have a dramatic effect on today's youth.
As a result, teens seem to have more control over themselves and displaying less risky behaviors. Gen Zers are more practical thinkers versus dreamers. Practical issues like education, money and jobs are top of mind.
Millennials seemed to have been handed the task of fixing the environment, while the next generation is focused on hacking their future education, careers and developing the tools for safety and privacy. While the environment IS important to Gen Z, they appear to respond to self-direction, and entrepreneurialism when in their behaviors or concerns. We think perhaps in their aim to "get things done" themes of education, universal acceptance of diversity and terrorism feel "fixable" to the younger generation.
Why do you think Gen Z is so socially conscious regarding their purchase decisions?
Gen Z has a great social consciousness. It has become a generation of firsts: first Black president, marriage equality in 50 states, and connectivity via almost global internet access. There's a real de-emphasis of categorization from Gen Z which is giving way to a focus on humanity overall. Social consciousness in purchasing is a bi-product of these values.
Why is Gen Z such an important part of purchase decisions?

Though many of Gen Z consumers receive an allowance, that weekly allowance results in $44 billion in total disposable income. What's more important is that in about 10 years, Generation Z will be our largest generation at precisely the time they begin to graduate from college, enter the workforce, and have higher disposable income.
What impact do you see these findings having on the workplace both now and in the future?
Millennial were focused on getting a college education to secure a good job. Gen Z is all about entrepreneurism and controlling their own destiny. Traditional workplaces may suffer based on Gen Z's interest in being a "free agent," but society will benefit from their future innovations.
---