BACK TO NEWS
B$Z:Hoonigan Offers Limited Edition Ken Block BLAST Book, T-shirt and Sticker Package for 1 Day Only
Head Hoonigan in Charge, Ken Block, has teamed up with artist, friend and fellow Utah resident, Jim Mangan, to create a photography book titled BLAST. The work builds upon the epic, almost otherworldly landscape photography that helped Mangan break out in the world of photography, but does so with the incorporation of both Block and his Ford Fiesta HFHV rally car.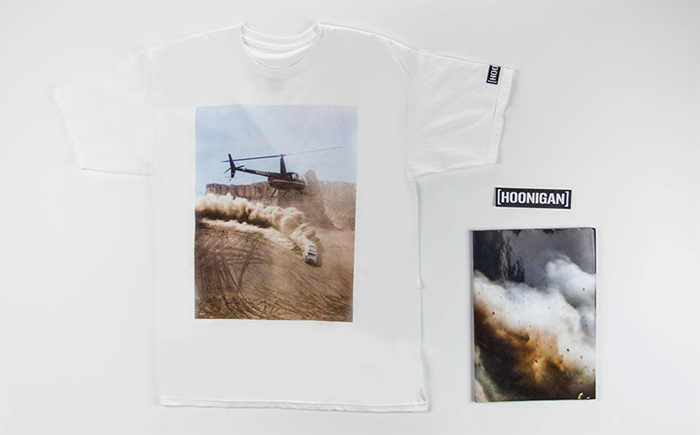 "I've been friends with Jim for years and have admired his photo work so when he approached me about collaborating on a photo project in Southern Utah earlier this year I jumped at the chance. There are so many epic landscapes in Utah and to be able to go and tear through them in my rally car and walk away with incredible photography and video documenting it? How could I not!" said Block.
Pick up your copy of BLAST, a limited edition photo print Hoonigan tee and sticker for $75.00 available for 1 day only at Hoonigan.com.
To watch the behind the scenes video and for more information please visit:
http://blog.hoonigan.com/blast-by-jim-mangan-featuring-ken-block/
---