BACK TO NEWS
EVENT: Good Things Come In Threes at Malakye.com's Shmooz at Agenda
The Shmooz at Agenda presents attendees with three types of opportunity – jobs, job search strategy and career advice, as well as community involvement opportunities.
"We're working to make the Shmooz a multi-dimensional environment focused on professional opportunity, development, and community involvement. It's great now and when our vision and reality match everyone will benefit and enjoy the event," said Chad Mihalick of Malakye when asked about the evolution of the Shmooz.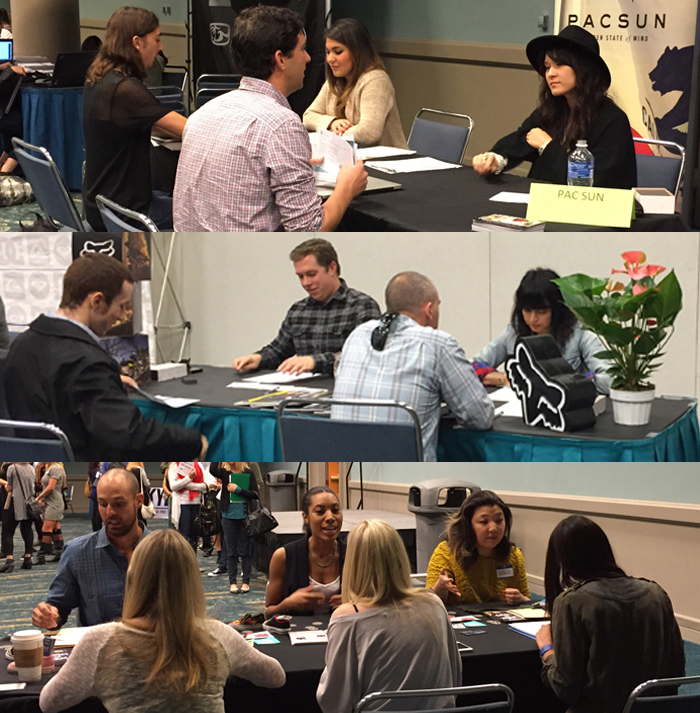 The Shmooz is a free, can't miss opportunity for anyone looking to advance or begin a career in the action sports and lifestyle-driven industries featured at Agenda Tradeshow. This multidimensional event features so far 13 industry leaders including: Oakley, Billabong, Volcom, Surfline, Quiksilver, PacSun, Fox, NHS, Inc., Manduka, Asics / Ohitsuka Tiger, Tavik, Incase, and Incipio with more companies expected to join in the coming weeks. More information and a list of open positions can be found
here
.
Advice, coaching and an outsider's perspective are very helpful to peoples' professional development and job hunt. A summer Shmooz crowd favorite and regular contributor to Malakye.com, Leslie Juvin-Acker of LJA Coaching will be returning this season to talk about and guide attendees on personal career development. Job strategy experts from Malakye.com will also be set up to look at resumes and offer advice on the best way to go about obtaining dream jobs!
Community involvement completes the triangle of opportunity. Volunteering is an invaluable way to gain industry experience and a great way to extend professional networks, community members from Boarding for Breast Cancer (B4BC) will be sharing its story and talking to attendees about how they can join the organization as a volunteer. More non-profits are expected to be on hand and will be announced through Malakye.com as they're added.
This FREE event will be held on Thursday, January 7, 2016 at the Long Beach Convention Center in Long Beach, Calif. and is scheduled from 1 pm to 5 pm. Attendees can register for the Shmooz through EventBrite.
Event Location Details
Long Beach Convention Center (click here for exact location)
300 E. Ocean Blvd.
Long Beach, CA 90208
Employers interested in participating in the Shmooz at Agenda should contact Ashlee Stater (ashlee@malakye.com) for more details.

Job seekers interested in participating in the Shmooz at Agenda, click here for free registration.

https://www.eventbrite.com/e/the-shmooz-at-agenda-presented-by-malakyecom-tickets-19515540507
Join the conversation! Follow Malakye.com on Facebook, Twitter, LinkedIn, and Instagram!


---