BACK TO NEWS
EVENT: O'Neill Coldwater Classic to Air on NBC this Saturday at 3:00 PM ET
This Saturday, a one-hour TV special on the O'Neill Coldwater Classic will air on NBC as part of the Red Bull Signature Series at 3:00pm ET/12:00pm PT. Since its inception in 1987, the O'Neill Coldwater Classic has been center stage for some of the world's best surfing talent. The cold, rugged conditions, arena-like setting and local pride surrounding the famed Steamer Lane break has become legendary.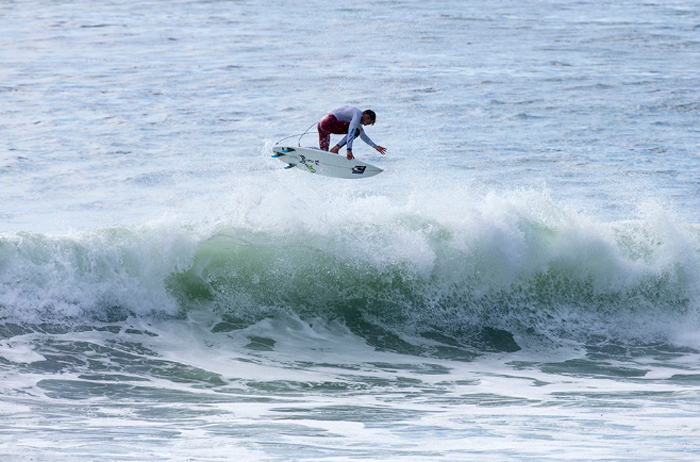 Nate Yeoman, photo credit: Marc Prefontaine


Previous winners include Santa Cruz locals Kieran Horn, Adam Replogle, Peter Mel and Nat Young, legends like Martin Potter and Tom Curren, and current World Tour standouts Joel Parkinson, Jordy Smith, Matt Wilkenson and Miguel Pupo. The event, a World Surf League (WSL) Men's Qualifying Series (QS), runs three consecutive days during a holding period in the Northern California city of Santa Cruz. This year's event boasts a $50,000 prize purse and 1,500 points up for grabs amongst 96 surfers hoping to qualify for the 2016 World Tour.
Sal Masekela, the definitive voice in action sports, hosts the Red Bull Signature Series show that is now in its fourth year on NBC. The O'Neill Coldwater Classic is brought to a national NBC audience in partnership with GoPro, Samsung, Polaris RZR and Pennzoil Synthetics. For a preview of what fans can expect to see on NBC click here.
---