Back to News
B$Z: ElliptiGO Inc. Sells 15,000th Elliptical Bike
December 21, 2015
ElliptiGO Inc., creator of the world's first elliptical bicycle, announced that it reached the milestone of 15,000 bikes sold. The company crossed the mark just one week after announcing the ElliptiGO Arc, the newest and most affordable model in the product lineup.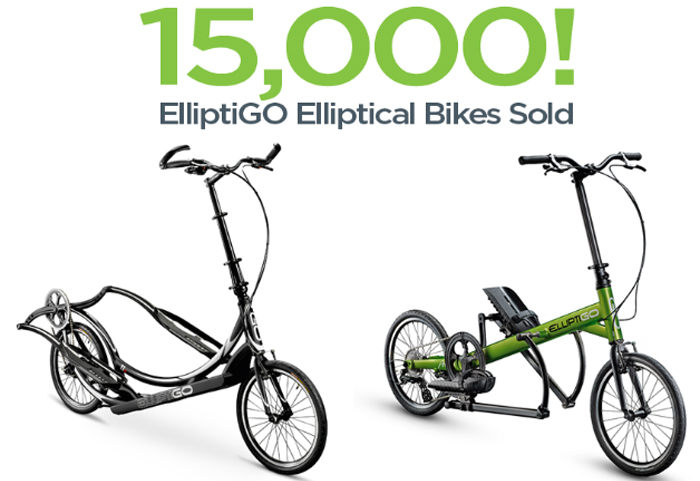 "When we step back and think about it, 15,000 elliptical bikes on the road is a lot of bikes," said Bryan Pate, CEO of ElliptiGO. "The crazy thing is, even though it took us more than 5 years to sell 15,000 bikes, we're expecting to reach the 20,000 mark within the next six months. Things are really accelerating for us with the launch of the Arc. It's an exciting time for ElliptiGO and our customers."
The Arc is a significant step forward in the elliptical bike industry. It features a completely new design built on a sleek aluminum frame and a more compact elliptical stride than the other ElliptiGO models. Its lighter weight, eight gears and lower cost make the Arc the perfect entry point to the comfort and fun of elliptical cycling.
The Arc is distributed through specialty running, cycling and fitness retailers across the country alongside ElliptiGO's three other models, the 3C, 8C and 11R.
For an in-depth comparison of ElliptiGO elliptical bikes, see http://www.elliptigo.com/arc-elliptical-bike/.
---