BACK TO NEWS
EVENT: The OIWC and Four New Brands Added to the All Star Line-Up for the Shmooz at Outdoor Retailer
This season, the
Outdoor Industries Women's Coalition
(OIWC) joins the cast of leading Outdoor companies for the Shmooz at Outdoor Retailer. The OIWC provides professional development, education, and leadership programming that promotes women's advancement in the Outdoor, Bike, and Snow, making the organization a perfect match for the newly added Community Involvement component of the Shmooz. People from the OIWC will be on-hand to talk with Shmooz attendees about opportunities to get involved in OIWC events, professional development, and benefits of being an OIWC member.
"We're working to make the Shmooz a multi-dimensional environment focused on professional opportunity, development, and community involvement. The OIWC does an incredible job in facilitating professional development and I think the OIWC's presence at the Shmooz is going to elevate the attendees' experience," said Chad Mihalick of Malakye.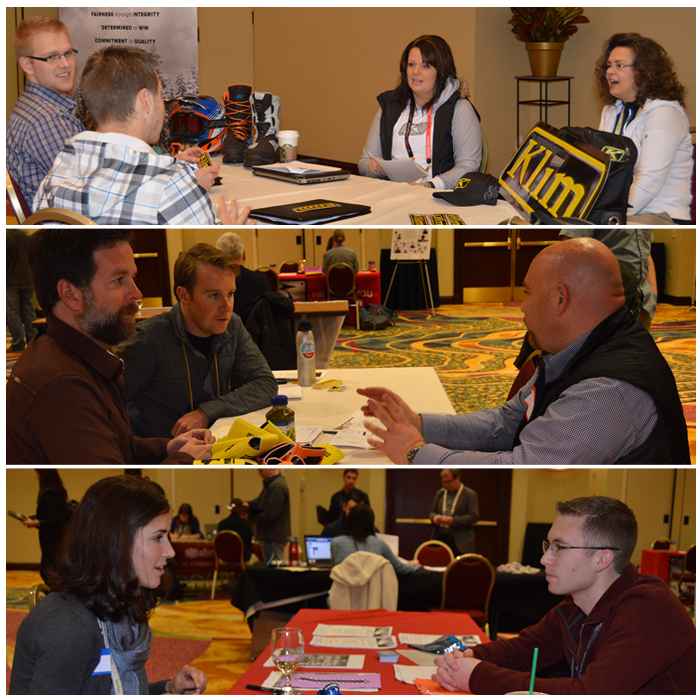 The list of exhibiting brands at the Shmooz continues to grow with the addition of Bemis, EMU Australia, Deckers Brands, and eVent Fabrics will join a dozen more industry leaders including Nuun, Marmot, ExOfficio, Zoot, CamelBak, Petzl, The North Face, JanSport, Lucy, Hydro Flask, Arc'teryx, and Signature Products Group. More information, including a full list of participants and job opportunities, can be found here.
Now in its fifth year at Outdoor Retailer, the Shmooz has seen significant growth, and is a must-attend event. When asked about the growth of the event, Kelly Quiller, Business Development Manager at Malakye.com said, "The Shmooz has grown and evolved tremendously since we introduced it to OR back in 2012, and its evolution is especially evident in the Community aspect that's been added to this year's event. The OIWC will be joining us to spread awareness about their organization and talk to people about membership and volunteer opportunities. The Shmooz is not only a great venue for companies looking to hire; it is also a place for non profits and other industry organizations to network, raise awareness, and help enrich our industry as a whole. This plus the addition of Deckers, EMU Australia, Bemis and eVent fabrics are sure to make for the best Shmooz yet."
The Shmooz will take place during Outdoor Retailer Winter Market on Saturday, January 9th from 11am – 2pm. The event will be held at the Salt Lake City Marriott Downtown, across the street from the convention center. Admission is free for the first 200 people to register which is now open on EventBrite.
The Shmooz has proven to be a valuable event for companies seeking top talent in the outdoor and active lifestyle industries. Companies interested in participating at the Shmooz can contact Kelly Quiller at kelly@malakye.com.
Event Location Details
Salt Lake Marriott Downtown at City Creek – Salon F
(Across the street from the Convention Center – click
here
for exact location)

75 W Temple

Salt Lake City, Utah 84101-1590
---